4 Bedroom Home in Roanoke - $244,000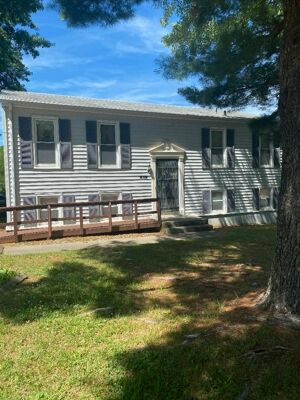 Well Maintained home in a very convenient location. Large fenced backyard, 10 X 12 storage building.
"Nobody throwing anything. Just pleasant junk-talking," Tech fan Tony Vaughn of Dublin said.
Jessica Quison-Kress has banked with the Georgia-based financial institution since 2015. Early in August, it removed $3,224 from her checking account, citing "confidential" suspicions of fraud. Wednesday, she finally got her money back.
Abdul Ahad Nahibkhil was charged Wednesday with failing to report the cash transactions to the Internal Revenue Service.
"It's a little bit of a bittersweet day," Redick said in his video announcement.
Virginia Tech football opens a four-game homestand Saturday against Richmond, rapid-fire tests for the Hokies' already beleaguered game-day operation.
Most of the community members in attendance at Monday's Floyd County Public School Board meeting stormed out in protest and solidarity after one woman refused to wear a face mask and was asked to leave.
A woman who was found fatally shot early Wednesday morning near a convenience store in northwest Roanoke has been identified by police.
"I loved the visit, so I decided to pull the trigger," Wessler said.
The former Cave Spring coach remembers Redick's "competitive greatness."
There's a new sight visible from the Mill Mountain Star overlook. No, not the moon growing bigger and brighter toward fullness next week. It's…