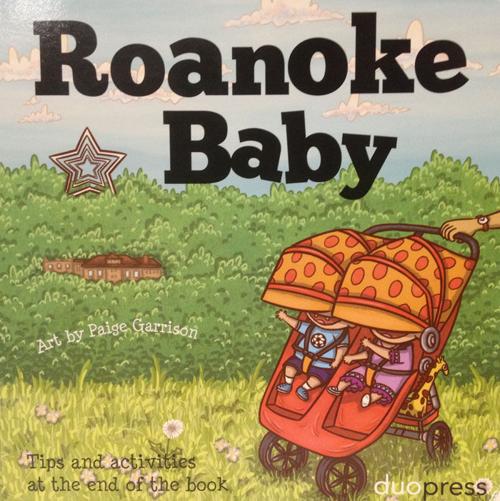 I'm always looking for meaningful gifts that are uniquely Roanoke -- ones that celebrate home.
For example, last Christmas I sent an ex-Roanoke foodie a Virginia-shaped cutting board and a star-shaped cast-iron cookie skillet. (She still misses us terribly.)
It makes me even happier when these gifts are created by local entrepreneurs or fund a local cause.
This is why I was thrilled to learn about "Roanoke Baby," a colorful board book for young children brought to us by Roanoke Public Libraries.
The 20-page book begins with an illustration of our beloved Mill Mountain Star (lit up red, white and blue) and takes us to other familiar landmarks, old and new -- even the renovated amphitheater at Elmwood Park.
I especially loved seeing the diverse festivals illustration (with strawberries and Local Colors represented) and the final page showing the Hotel Roanoke, where I was married. I was delighted to share with my 15-month-old daughter, who already loves flipping through books again and again.
The whole point is to promote literacy from birth, says libraries director Sheila Umberger.
"It might seem weird to read to a 3-month-old, but it isn't," Umberger said. "It's not too early to start reading to your child."
Umberger said the feedback has been positive since the book's release in October. "People love it," she said. Even folks who don't have children.
How do you get your hands on one? You can buy the book for $10 at all Roanoke city library locations, and proceeds go to the Roanoke Public Library Foundation to support the Star City Reads Initiative. Visit roanokeva.gov/library or call 853-2955 to find the branch closest to you.
Eventually, Umberger hopes to distribute "Roanoke Baby" to newborns at Roanoke Valley hospitals with the help of the Turn the Page foundation.