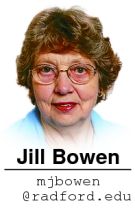 I have a 6-year-old Cavalier King Charles spaniel that was recently diagnosed with a problem with a heart valve. I don't know much about heart problems in cavaliers, and my vet did not say a lot about the problem other than it was possibly serious.
Mitral valve disease of the heart is the leading cause of death in Cavalier King Charles spaniels. It is a genetic disease that appears in more than 50 percent of all Cavaliers by the age of 5 and nearly all by the age of 10.
The mitral valve is one of four valves in the heart. Degeneration of this valve results in its not closing correctly, allowing some of the blood to flow back from the left ventricle into the left atrium. This regurgitation causes the atrium to enlarge in order to accommodate the extra blood. The ventricle also enlarges because it has to pump harder to compensate for the back flow of blood. This eventually results in congestive heart failure.
The condition is more common in males than females and is 20 times more prevalent in Cavaliers than other dog breeds. Also, the onset occurs at an earlier age and progresses more rapidly than in other dog breeds. All Cavalier King Charles spaniels should be checked for heart murmurs annually.
The initial symptoms are exercise intolerance, lethargy, difficulty in breathing, coughing and wheezing because of fluid buildup in the lungs.
In the later stages, there is deterioration of both kidney and liver functions. Mitral valve disease murmurs are graded from the mildest, grade 1, to the most severe, grade 6. In grade 1 the murmur can be heard using a stethoscope in a quiet room, while a grade 6 murmur can be heard without the aid of a stethoscope. Once the MVD has been diagnosed, the average life of the dog is one to three years compared with other breeds that can be expected to live three to five years more.
Initially, drug treatment such as diuretics help, but as the condition worsens, drugs are not as useful. Good nutrition also is very important.
Arranging the dog bed so that the head is raised will help the dog breathe more easily in the latter stages of the disease.
Two veterinary teaching hospitals -- one at Colorado State University and one at Texas A&M University -- have had some success in replacing the defective valve when the MVD is relatively mild. However, the cost is high, ranging from $5,000 to $10,000 depending on the amount of intensive care the dog requires after surgery, as well as the intensive monitoring for several months after the dog has been discharged from the hospital.
Because this condition is hereditary, care must be taken when considering any dog for breeding. Dogs with a diagnosed MVD should not be used, nor should the dog be bred if either of its parents were diagnosed with the condition before the age of 5. Ideally, all Cavaliers considered for breeding should be examined by a board-certified veterinary cardiologist and cleared for MVD.
Unfortunately, this breed can suffer from other heart conditions. Patent ductus arterious is six times more common in this spaniel than in other puppies and can be a terminal disorder if not corrected promptly. This condition is where the duct between the aorta and the pulmonary artery fails to close at birth. Older spaniels may have murmurs because of either pulmonary valve stenosis or aortic valve stenosis. Ventral septal defect is another inherited condition. These latter three conditions are all present at birth and are often diagnosed when the puppy is given its first physical examination.
In those cases where there are no symptoms, probably no treatment is warranted until the condition worsens. Annual checkups by a cardiologist are recommended.
Jill Bowen has practiced veterinary medicine in England and Texas and has taught at Texas A&M University. She lives with her veterinarian husband and two cats in Blacksburg. If you have a question, please write to her in care of The Roanoke Times, P.O. Box 540, Christiansburg, VA 24068, or send an e-mail to bowen508@verizon.net.