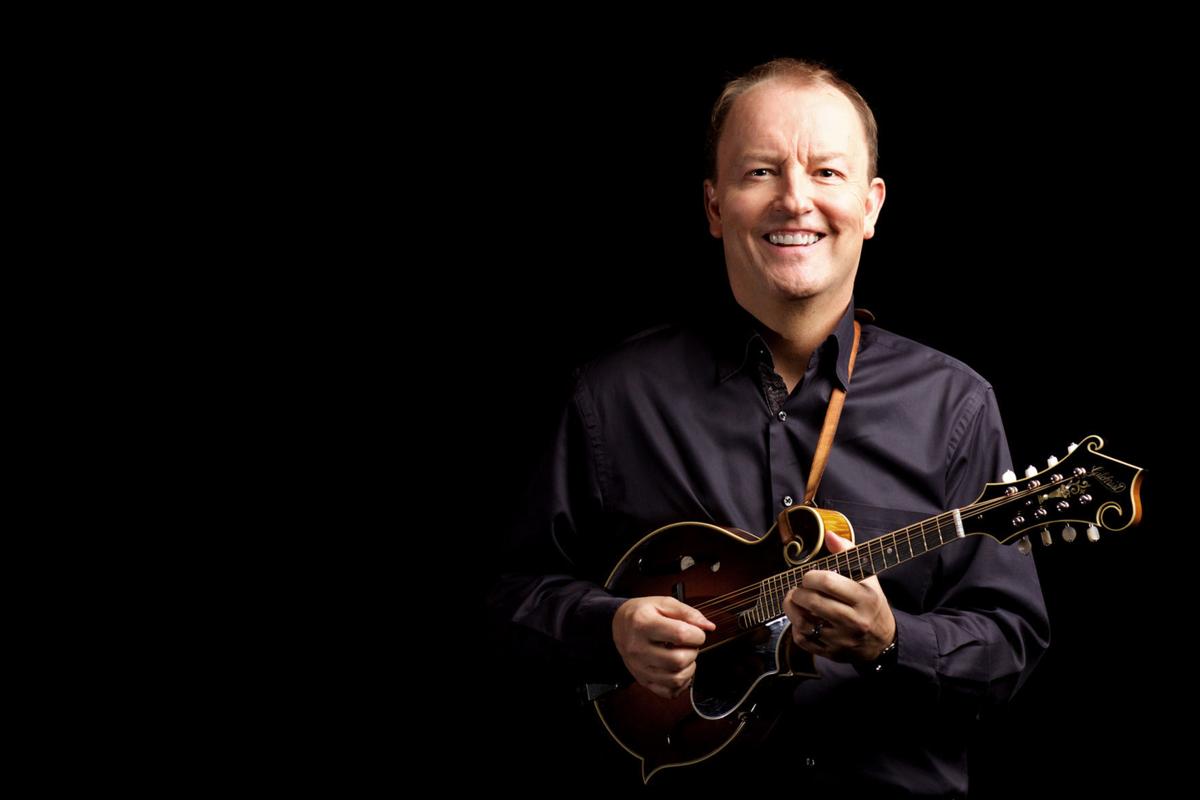 Playing at Carnegie Hall constitutes a dream come true for any musician. Playing your own composition at Carnegie Hall takes it to a whole new level.
"I'm humbled," said Roanoke composer and musician Jeff Midkiff. "To be able to perform with world class musicians at Carnegie Hall, performing music that I've composed myself, it's beyond description."
By day, Midkiff works as the orchestra director for Patrick Henry High School, which he calls "the greatest job in town." An accomplished mandolin player, the 55-year-old's profile as a composer has been on the rise since 2011. That year, the Roanoke Symphony Orchestra debuted Midkiff's "From the Blue Ridge," a concerto for mandolin and orchestra commissioned by RSO music director David Stewart Wiley.
In 2014, Midkiff performed "From the Blue Ridge" with the Boulder Philharmonic in Colorado. The Colorado orchestra's concertmaster, Charles Wetherbee, who also happens to play violin in the Ohio-based Carpe Diem String Quartet, asked Midkiff to arrange "From the Blue Ridge" for string quartet and mandolin. "They liked it so much they commissioned me to do a brand-new quintet for me and them," Midkiff said.
Carpe Diem premiered Midkiff's second quintet, subtitled "Gypsy," in 2017, and later that same year performed it with Midkiff and RSO at the Vinton War Memorial. He said the "Gypsy" in the title of his quintet gives a nod to guitar legend Django Reinhardt's gypsy jazz. "I had some melodies in my head that sounded to me 'gypsy-esque.' "
Carpe Diem and Midkiff also recorded both quintets on CD, along with a third piece called "Run for Your Life!" The recording recently won a gold medal in the California-based 2018 Global Music Awards competition.
The Carpe Diem String Quartet has a performance scheduled Sunday at 2 p.m. in the Weill Recital Hall at Carnegie Hall, a smaller stage suited to chamber music. Titled "Four/By/Four," it features compositions created for Carpe Diem and compositions by members of the quartet. Carpe Diem invited Midkiff to play "Gypsy" with them during the concert. "I was excited to say 'Yes.' "
Midkiff has actually played Carnegie Hall before, in the 1990s, during a freelance clarinet gig with the Annapolis Chamber Orchestra. "This is a bit of a different situation," he said, "soloing and playing my own music with some incredible musicians in this quartet.
"I don't want it to go by too fast. The piece is 22 minutes long. … I want to do everything that I can to stay calm, but I also want to make sure that I savor it, because it's not every day you get a chance to do this."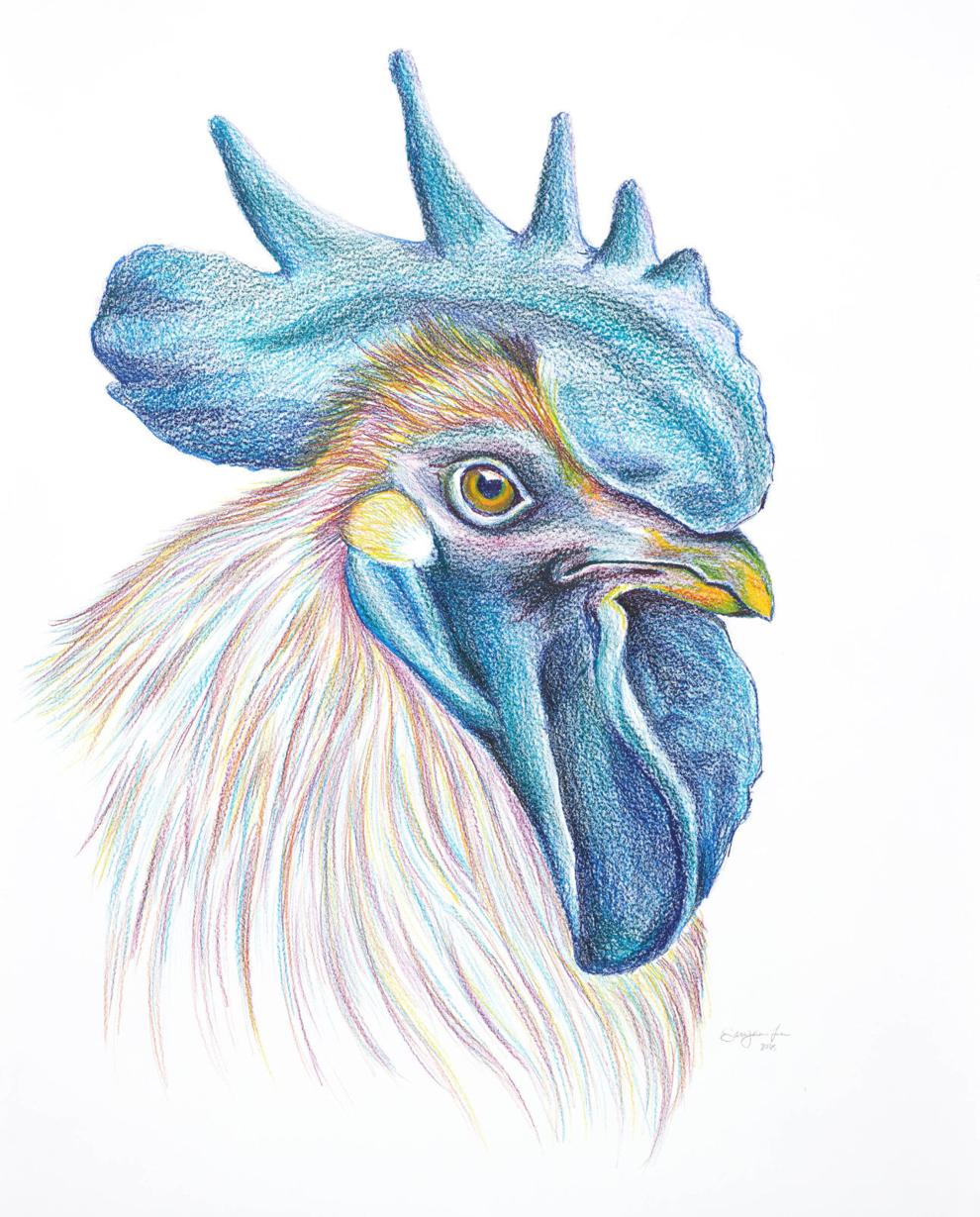 A New York City-born art student's colorful crayon drawings of animals filled a Roanoke gallery over the holidays and will remain on display through the end of the month.
Sara-Jane Lee, 24, is working on finishing a degree in fine art at Paier College of Art in Hamden, Connecticut, wrote Ed Hettig, co-founder and curator of Alexander/Heath Contemporary gallery in downtown Roanoke.
In an artist statement, Lee wrote that she's fascinated by the texture and intense color of crayons, and enjoys the contradiction of creating large, realistic images using a medium popularly associated with crude art by children.
"Each year we try to showcase emerging artists who would have difficulty securing a gallery for a one-person show," Hettig wrote. "She selected mostly animals that she could essentially 'humanize.' Each work has sort of a personality."
The Alexander/Heath gallery at 425 Campbell Ave. S.W. will be open Friday evening as part of Roanoke's Art by Night downtown gallery tour. For more information, call (607) 226-2473 or visit http://alexander-heath.com.