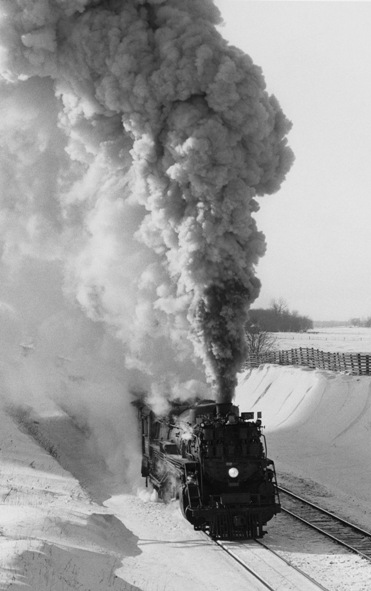 David Plowden took his first railway photograph in 1943, was he was 11 years old.
Fascinated by steam locomotives, Plowden spent the next 16 years photographing them as he pursued a career in the railroad industry.
He eventually decided that taking pictures was what he wanted to do for a living, and he spent a year as an apprentice to legendary railroad photographer O. Winston Link before setting out to find his own voice as an artist.
The O. Winston Link Museum is hosting a traveling exhibition, "Requiem For Steam: Photographs by David Plowden," that showcases the artist's works documenting the lost steam era of the 1950s and '60s.
Unlike Link, Plowden shot during the day and rarely posed his subjects. While Link focused on the Norfolk and Western rail lines, Plowden followed many different companies, concentrating on, but not limiting himself to, the Canadian Pacific Railway.
And unlike Link, "David has always considered himself an art photographer," said Link Museum Director Kim Parker.
Yet the two share a respect for their subject matter that's evident in their reverent, elegant and nostalgic images.