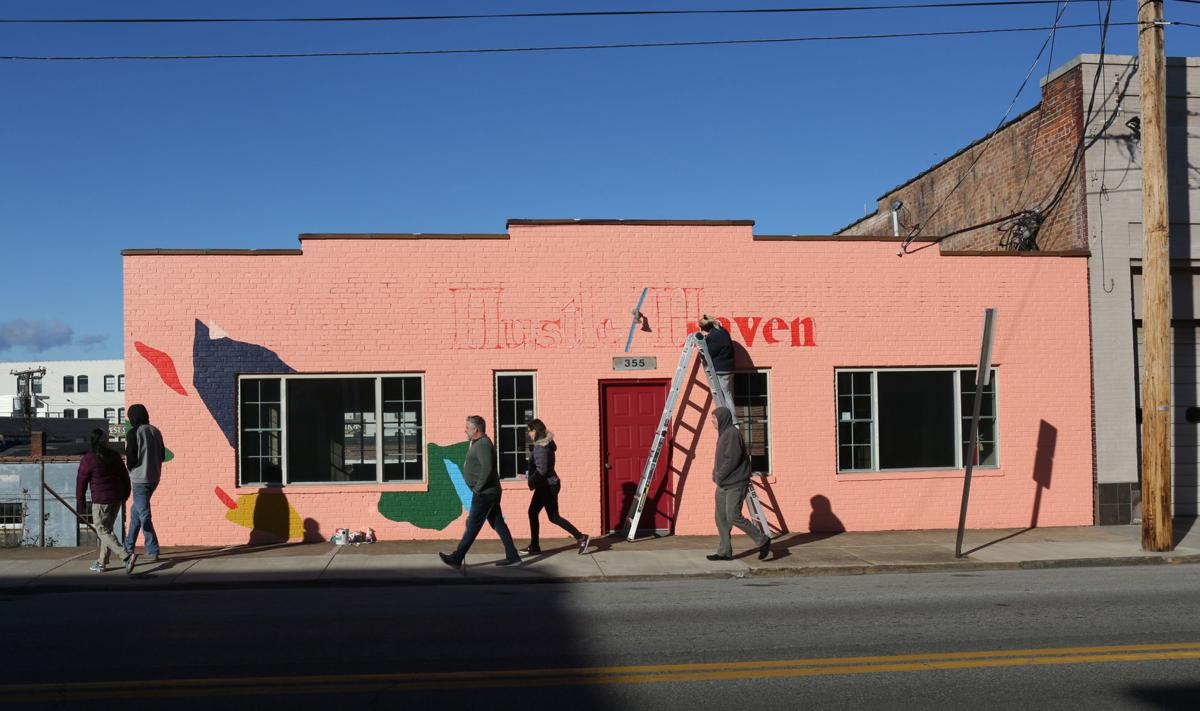 A new boutique fitness studio focused on both body and mind is coming to downtown Roanoke.
Hustle/Haven, which will offer indoor, rhythm-based cycling along with yoga, is expected to open Aug. 8, said London Ray-Dykstra, founder and co-owner.
When Ray-Dykstra moved from Richmond to Roanoke, she was saddest to leave behind her cycling and yoga studios. She credited the two forms of exercise with getting her out of a dark place and helping her to understand the value in taking time for herself.
"In my mind, fitness was this torturous awful thing that I didn't want to do," she said. "But through yoga and rhythm-based cycling, my life completely changed."
Ray-Dykstra, who worked as a cycling instructor in Richmond, decided to start a boutique fitness studio of her own, at the urging of her husband. She felt Roanoke was underserved by the industry; Ray-Dykstra found Charlottesville, which is less populous, had far more boutique fitness studios.
But she didn't just want to open a fancy gym. Ray-Dykstra said she wanted to build community and encourage people to rest and recharge from the stresses of daily life, whether you're a stay-at-home parent or working professional launching a side gig in your free time. That's where the Hustle/Haven name comes from.
"It's a play on a haven from your daily hustle," Ray-Dykstra said.
Hustle/Haven will also have a potion bar offering hot and cold drinks, and will host happy hours on topics like gut health, impostor syndrome and community issues.
Ray-Dykstra said Hustle/Haven plans to offer two weeks of free classes so people can try yoga or cycling before making a commitment. The studio will offer monthly memberships along with class packages and drop-in rates.
Hustle/Haven is at 355 Campbell Ave. S.W. The studio will hold multiple classes daily.
The business news you need
With a weekly newsletter looking back at local history.