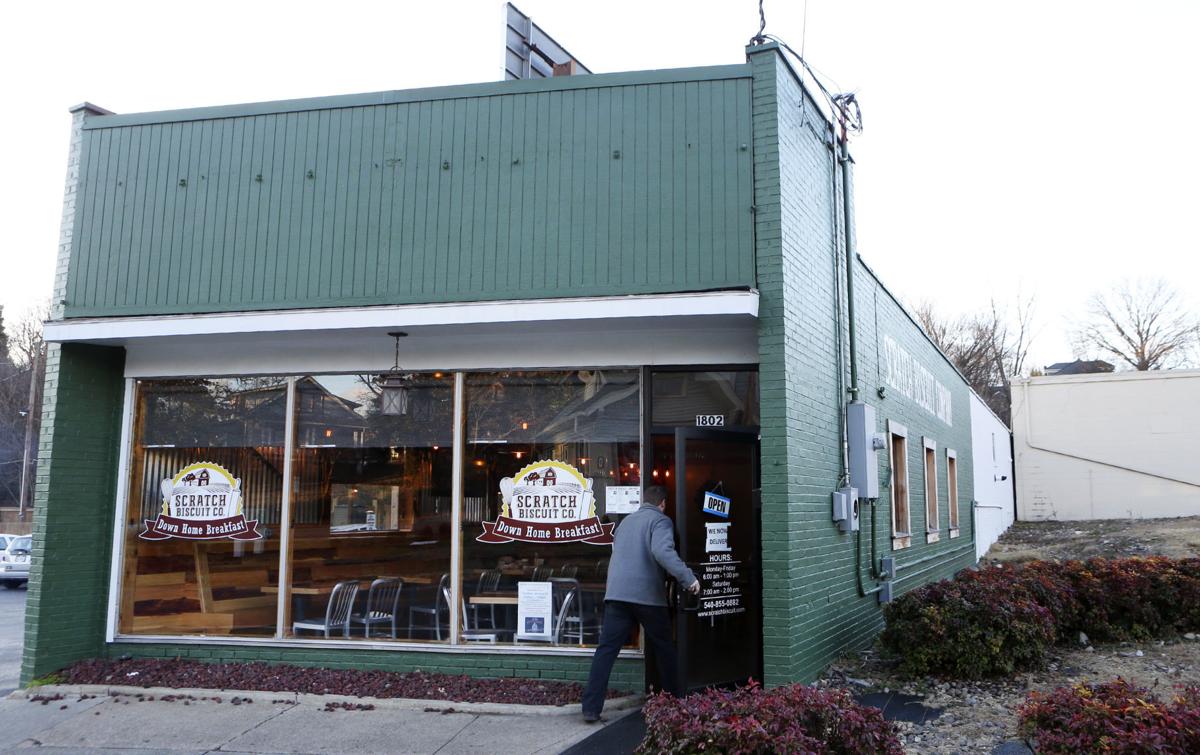 Three nights a week, a Roanoke restaurant best known for its biscuits will be transformed into a barbecue joint. 
Popular food truck Mama Jean's Barbecue will serve dinner at Scratch Biscuit Co. in Grandin Village on Thursday, Friday and Saturday nights beginning this week, said Madison Ruckel, who owns and operates the barbecue business with his wife, Kelli. 
Ruckel said he met Nathan Webster, who owns Scratch, when Mama Jean's was part of a pop-up at the restaurant in December 2018. The two have stayed in touch and Webster offered to share his space with Ruckel, who is searching for a permanent brick-and-mortar location for Mama Jean's. 
"We're looking for just the right spot," Ruckel said. "So in the meantime, he was like, 'Hey, come down and make the community better.'"
Webster smokes meats for his catering business and to serve at his other Grandin Village restaurant, The Village Grill. But he noted that it's not a true barbecue restaurant, and he doesn't see Mama Jean's as a competitor. 
Webster said he's always wanted to "increase the barbecue IQ of the people here in the valley" but hasn't had time with his other business obligations.
"I think it's just going to be another added option to the neighborhood that the people here in Grandin are going to really love," Webster said. 
The restaurant industry is close-knit, and Ruckel said the partnership indicates a desire to collaborate rather than compete. 
Mama Jean's has been in business for a little over a year. Ruckel moved to the Roanoke Valley, where his wife grew up, from Charleston, South Carolina. They were in search of a city with mountains, Ruckel said, where "our barbecue would flourish." 
The opportunity at Scratch comes at a good time for Mama Jean's, as the winter months tend to be slower for food trucks, he said. 
Ruckel plans to continue serving barbecue from his food truck as well but said it will probably be out less often while he's getting settled at Scratch. 
Mama Jean's will serve its barbecue and soulful sides at Scratch Biscuit Co., located at 1820 Memorial Ave. S.W., from 5 to 9 p.m. Thursday, Friday and Saturday.