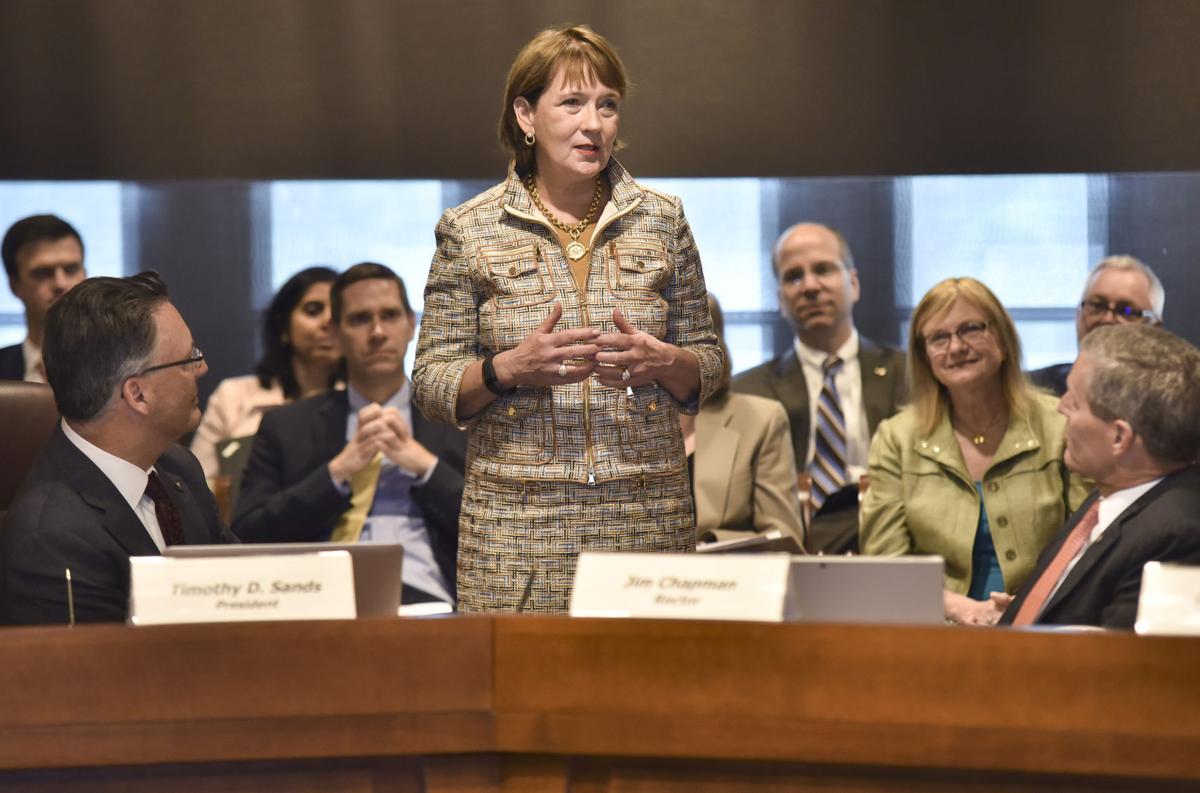 Modern Healthcare magazine has named Carilion Clinic CEO Nancy Howell Agee as the 23rd most influential person in healthcare.
"It's humbling to be included among such visionary leaders in Modern Healthcare's list. My story is really the story of the thousands of dedicated health care workers I've had the privilege of working with during the course of my career," Agee said in a statement. "Recognition like this never truly does justice to the countless people who work behind the scenes to take care of the patients in our community. They have my enduring gratitude."
Agee, last year, just made the cut for the magazine's 100 Most Influential People in Healthcare. She rose 77 places on the 2017 list, which corresponds with her growing influence on national health care policy.
She is president-elect of the American Hospital Association and has been involved in advancing hospitals' viewpoint in Congressional discussions regarding the repeal and replacement of the Affordable Care Act. The hospital association represents about 5,000 hospitals and health care systems, and 43,000 individuals.
Modern Healthcare bills itself as the industry's leading source of health care news. It accepts nominations for influential people in six categories -- provider, insurers, quality, associations, policy and research and suppliers and vendors – and then offers 300 names on a ballot.
The magazine named three Republican senators — Maine's Susan Collins, Alaska's Lisa Murkowski and Arizona's John McCain — as 2017's most influential people for breaking ranks with their party and playing a pivotal role in changing the direction of the health care debate.
Agee also serves as chair of the Virginia Business Council and serves on boards with the Coalition to Protect America's Health Care, Virginia Tech Carilion School of Medicine, Virginia Foundation for Independent Colleges, Virginia Tech Foundation, Virginia Business Higher Education Council, Healthcare Realty, Roanoke Gas Co., HomeTown Bank and GO Virginia.
She began her career as a nurse and moved into administrative roles. She was named CEO an president of Carilion in 2011 as it was transforming from a collection of seven hospitals and primary care practices into an integrated health care system.
"This is Nancy's second year on the list, and it recognizes her tireless efforts in our own community, in addition to the substantial contributions she makes to local, regional and national conversations on health care," wrote board chairman James Hartley in a message to Carilion employees. "I know I speak for all of us when I say, we are go glad Nancy is engaged at the highest levels in our nation's health care debate."