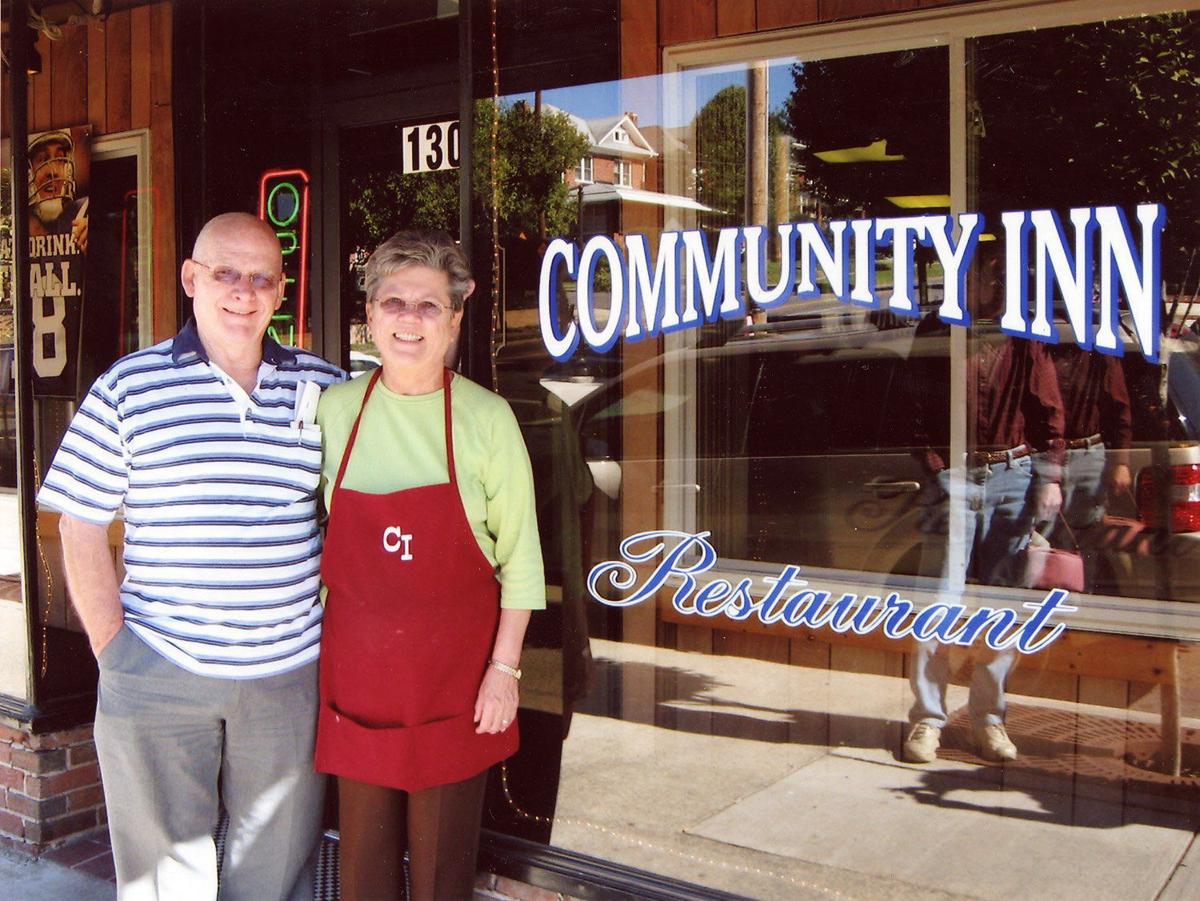 Community Inn is a Grandin Village institution. It is unpretentious and unfussy, the kind of place where everyone is welcome. And that's because of Bruce Morrow.
Longtime customer and family friend Tony Pearman said the welcoming atmosphere of the Roanoke restaurant, nicknamed CI, is a reflection of the kind of people Morrow and his late wife, Juanita, were: loving, open and hardworking.
The longtime owner of the restaurant died Wednesday; he was 85.
When Bruce and Juanita Morrow bought Community Inn, which opened under their management in 1977, they knew nothing about running a restaurant, said their son Mont Morrow. He ran a wrecker service and she was a hairdresser.
Since his parents took that leap, Mont Morrow said three generations of the family have worked at the restaurant. Though Bruce Morrow had technically retired, he still visited daily.
"It's a community place. Everybody loves coming there. We've got generations of families coming there," Mont Morrow said. "A lot of people are like family to us. I think we're family to a lot of people."
The last year or so has been difficult for Community Inn. The restaurant was closed for about eight months following significant damage from an April 2019 fire. Then COVID-19 hit, forcing the dining room to temporarily close. Now, the restaurant has lost its patriarch.
But Mont Morrow said loyal customers have always stood by and supported the family behind Community Inn. The day after Bruce Morrow's death, flowers were laid outside the restaurant.
"He didn't come out and say 'I love you' a whole lot, but you always knew he loved you," Mont Morrow said.
Morrow said his father was taken to the hospital early this month and was diagnosed with pancreatic cancer. When the elder Morrow learned the news, he said, "At least I'll be with your mom."
Juanita Morrow died in 2006, and family said her husband has been missing her ever since.
Morrow was deeply devoted to his family. He was expecting a new great-grandbaby to arrive in October, not long after his birthday, Mont Morrow said.
"We were hoping he'd make it for that," Morrow said. "But he's in a better place now."
Morrow was unfailingly positive, said niece Debbie LaPrade. When the family stood outside Community Inn, watching the building burn during last year's fire, LaPrade, who has worked at the restaurant for many years, began to cry. But Morrow assured her that everything would work out.
LaPrade said her uncle gave great advice and "always knew the right thing to say."
Community Inn is so popular, she said, because Morrow and his wife treated patrons the way they'd want to be treated.
"They were always good to their customers and customers were always good to them," LaPrade said.
When Morrow first started dating her Aunt Juanita, LaPrade was just a little girl. Sometimes she'd ask to tag along when they went out to eat.
"Juanita would say no, and Bruce would say yes," LaPrade recalled.
He was good with kids, and would often use a Daffy Duck or Mickey Mouse voice with them, said niece Karen Mayhew.
Mayhew said she thought of Morrow as a second dad. He treated Mayhew and her siblings as if they were his own kids, and they were often mistaken for them. Community Inn was home for them all.
"We grew up there," Mayhew said, noting that many members of the extended family have worked at the restaurant over the years.
When Morrow bought CI, he didn't hand over the keys and let someone else run his business, Mayhew said. He did the work himself.
Morrow left an impression on the patrons. He had a great personality, Mayhew said, and could strike up a conversation with anyone. Mayhew said she went down to the restaurant the night he died and saw a couple of guys in their 20s bawling.
Ian Fortier, executive director of the Grandin Theatre and a member of the Grandin Village Business Association, said Morrow's passing was a loss for the community he served for so many years.
"The Community Inn is a staple of the village and Bruce will be missed," he said.
Pearman said Community Inn became his go-to spot to grab a quick lunch or blow off steam after work decades ago when he lived and worked in the neighborhood. During those visits, he got to know Morrow and his wife, whom he described as "real salt-of-the-earth people."
They didn't like it when people referred to CI as a dive bar, Pearman said. It was a community restaurant, they'd say, a family restaurant.
"He was the kindest guy you ever met, but you didn't want to be someone messing with his patrons or one of his servers while you were there," Pearman said. "He was a take-no-grief kind of guy if you weren't a good person."