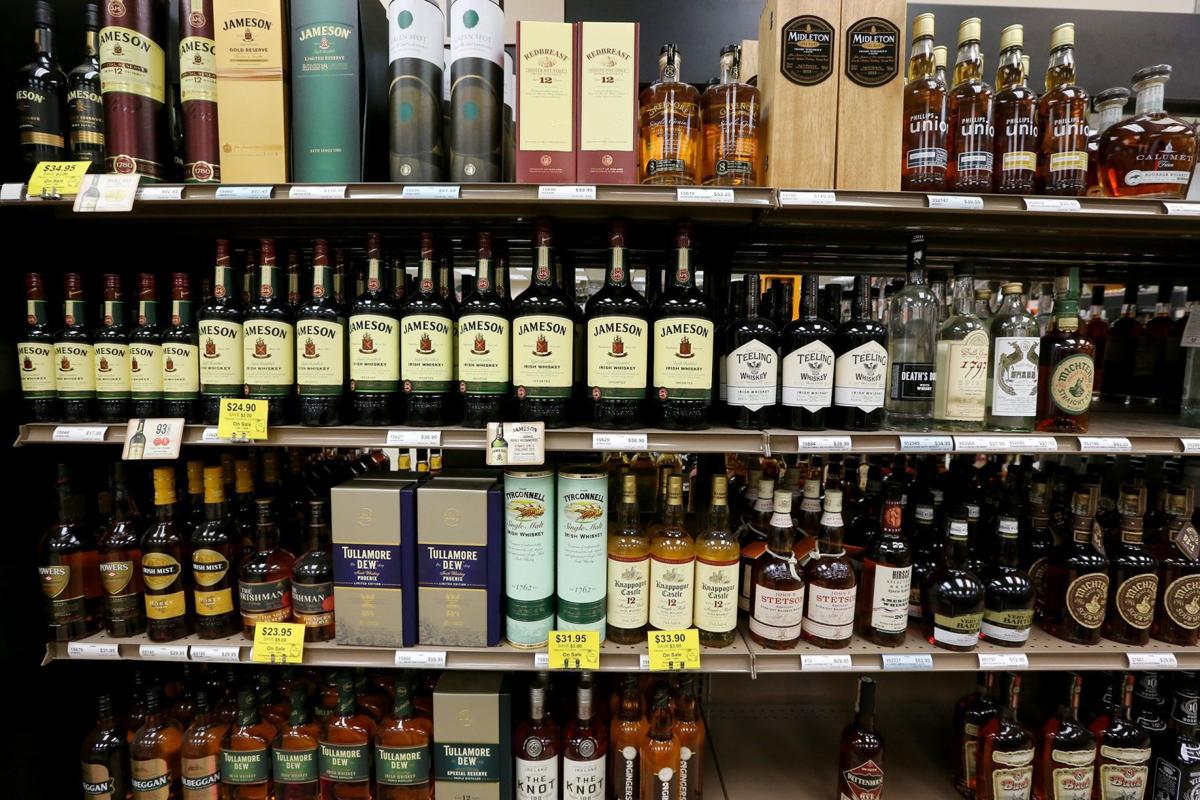 It's official: Virginians are buying more booze. And they're buying it directly from Virginia ABC stores.
Last week, year-over-year sales at the state's liquor stores were up 59%, an increase of $11.1 million for the state, according the numbers just released by the Virginia Alcoholic Beverage Control Authority.
All of the increase is coming from in-store sales, according to Taylor Thornberg, a spokeswoman for Virginia ABC.
"Licensees typically make approximately 17-18% of Virginia ABC's spirits sales, but during the given time period, this has dropped to 2.5%, with all of Virginia ABC's sales increases coming from retail customers taking spirits home, also known as off-premises consumption," Thornberg said.
Licensees are Virginia's restaurants and bars. Last week the state loosened its restrictions to allow any restaurant in Virginia with a valid license to sell wine and beer to go, but ABC has not permitted spirits to go.
In total, Virginia ABC brought in $30 million in sales last week (March 15-21), which is up $4.5 million from the previous week. The Richmond area saw a year-over-year sales increase of 64% last week, the second-highest in the state.
"Looking across the commonwealth, sales increases are occurring in all regions, with the highest increase occurring in the Northern Virginia and Richmond markets," Thornberg said.
The state-owned liquor monopoly said Tuesday that it will reduce operating hours at 364 stores, in addition to the 24 stores on the Peninsula that are operating under limited hours because of the COVID-19 virus in six localities. Currently, state ABC stores operate from 10 a.m. to as late as 10 p.m., but they will begin operating from noon to 7 p.m. seven days a week, beginning Friday.
"Virginia ABC has been deemed an essential service by Gov. [Ralph] Northam and as the sole retailer of distilled spirits in Virginia, we are dedicated to filling our role in providing product to our licensees and the public," Thornberg said.
(804) 649-6321
Twitter: @KarriPeifer
The business news you need
With a weekly newsletter looking back at local history.