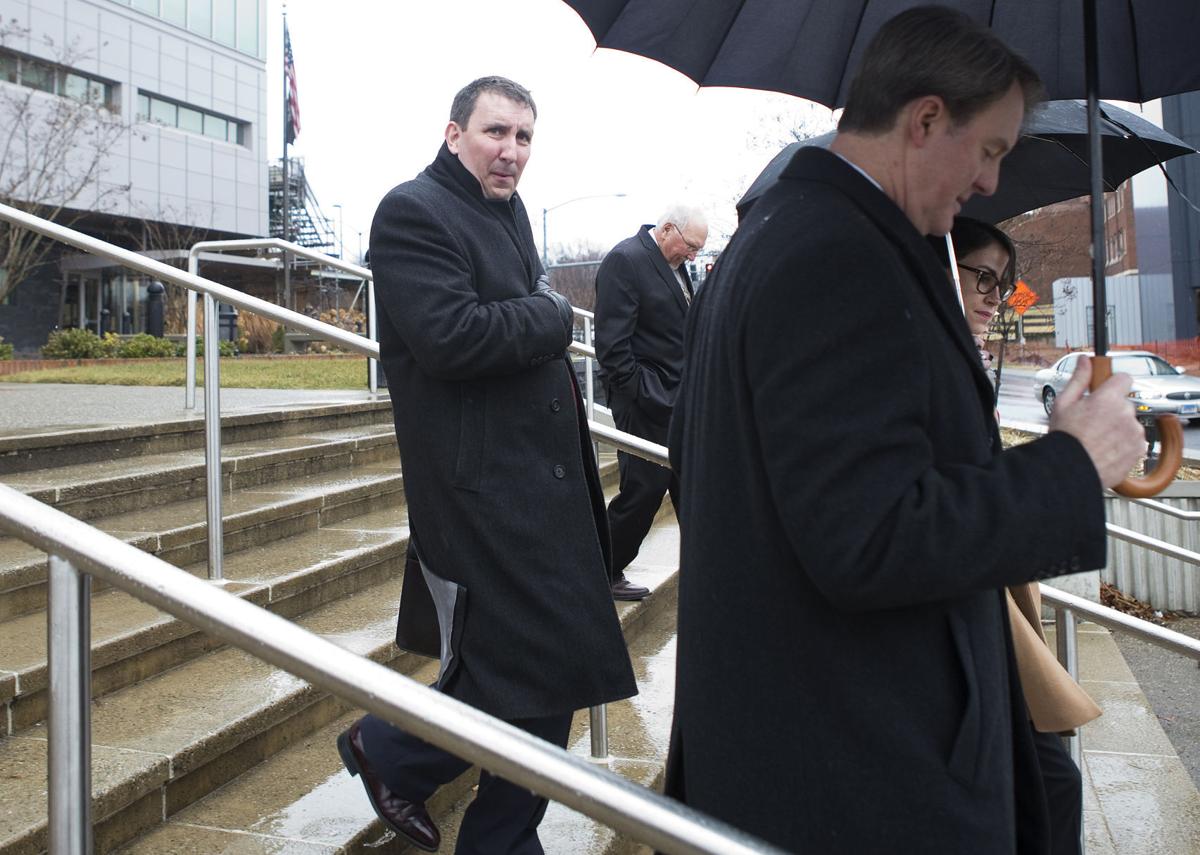 Frank Craig Purpera Jr. received more prison time and a large repayment order Thursday on drug and fraud convictions that have put the one-time proprietor of the Virginia Vein Institute in Blacksburg out of business for good.
The former surgeon became the target of a criminal investigation in fall 2016 for purchasing the painkiller oxycodone in high amounts compared to other Southwest Virginia physicians. He was indicted three times and had two jury trials, resulting first in convictions for defrauding a prescription drug distributor and lying to a federal agent and then for illegal distribution of controlled substances, health care fraud and witness tampering.
He went behind bars in February 2019 to serve a 20-month term for defrauding the distributor. He learned Thursday in Roanoke federal court that he must now serve seven and a half years more on his subsequent convictions.
According to the judge, his medical career is over because regulators suspended his medical license. According to his lawyer, he's exhausted his money, including his retirement nest egg, paying legal fees. Prosecutors proposed a $1 million fine, but the judge declined, saying it was more important that he pay restitution of nearly $2.35 million to Anthem, Medicare and Medicaid.
Acting U.S. Attorney Daniel Bubar said in a prepared release that Purpera's "significant sentence is the product of years of work" by state and federal agencies working in tandem, including the office of the Virginia attorney general, the inspector general's office at the Department of Health and Human Services, the Drug Enforcement Administration and the FBI.
Appearing by videolink from prison, Purpera, 45, of Montgomery County, declined his chance to speak to the judge before she read out his sentence.
His attorney, Beau Brindley, who argued that five years would have been long enough, stressed in a sentencing memo that Purpera throughout his life demonstrated a strong commitment to his family, career, patients and community. He was convicted of the drug violations because he "took inappropriate procedural shortcuts" to give medicine to his wife that she badly needed. The insurance billing violations exhibited sloppiness and were inappropriate but occurred in the context of Purpera caring for his patients and obtaining payment for work he performed. Apart from those issues, he led "a model life," Brindley wrote, noting that Purpera had never before been in trouble with the law.
Calling his crimes "morally repugnant," U.S. District Judge Elizabeth Dillon explained what she saw as the seriousness of his illegally prescribing drugs to his wife, the health care fraud he committed against insurers and the violations of laws against witness tampering. He was motivated by making money and not patient care alone and involved employees in his deceptions, and it continued for years, the judge said.
In his favor, Purpera enjoyed the support of his family and ran a successful practice, and "he certainly helped patients," Dillon said. Patients told the court they were thankful for his care, she added. In addition, though he violated drug laws by prescribing to his wife, there was no evidence that he distributed drugs to friends or into the community, the judge said.