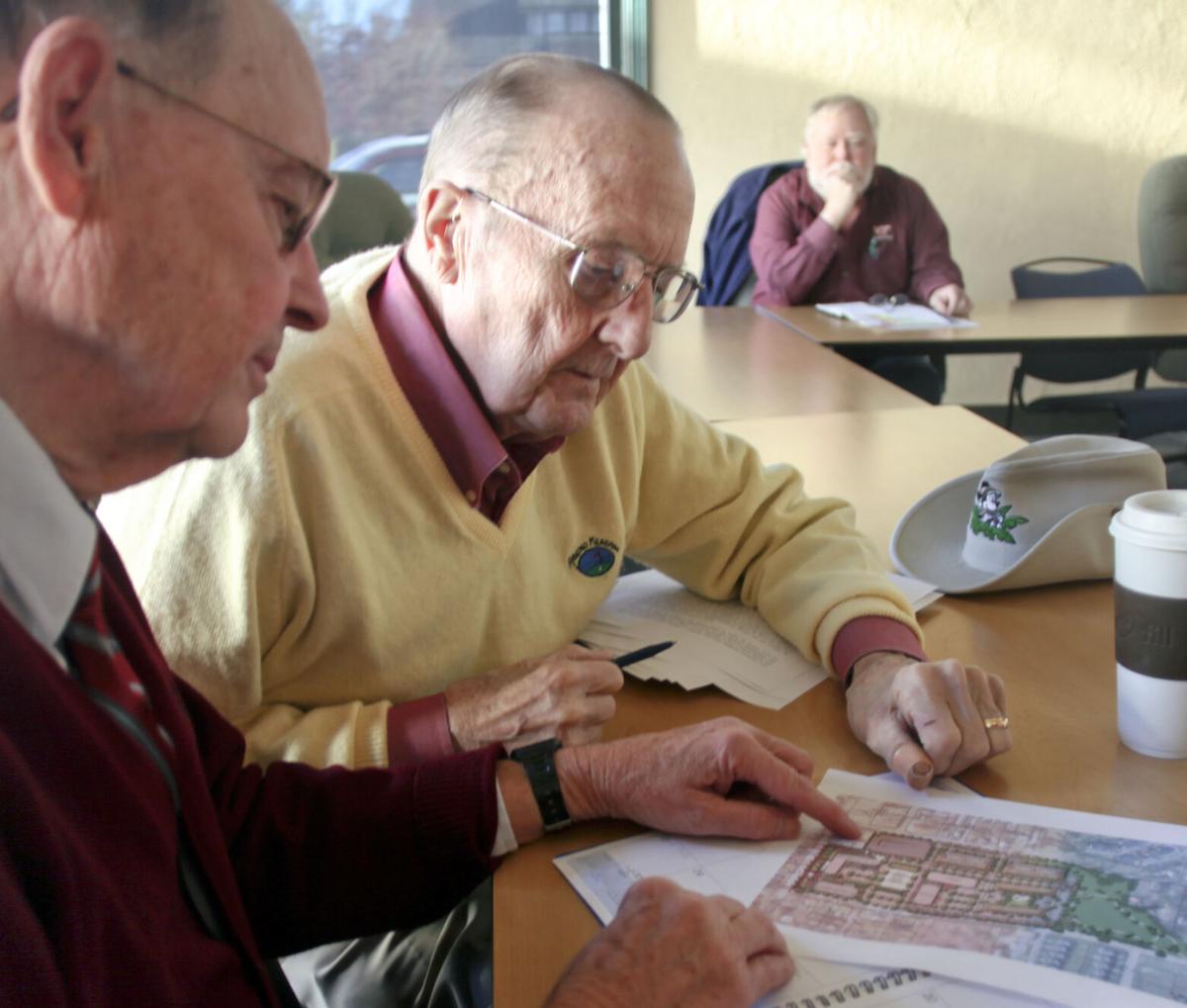 J.B. Jones Jr. possessed an inclination to pay close attention to detail on almost anything.
His daughter, Jennifer Hubble, 50, said that was just the engineer in him. She said he took joy in visiting and observing institutions and, if he was impressed, would often issue a compliment such as, "That's a damn nice operation."
"He was serious, but very funny. … His laugh was incredible," Hubble said Monday. "He took his job at the [Radford] arsenal very seriously, and his political work at the town very seriously."
Jones died at his home Nov. 7. He was 83.
Jones' wife, Suzie Jones, said it's unclear what the exact cause of death was, but it was likely heart-related.
J.B. Jones was a familiar figure in the region, having either worked or dedicated much of his life to some of the New River Valley's most notable entities.
Hubble, who graduated from Radford University and now lives in Denver, called her father a son of Blacksburg, a distinction that she said made him an asset when it came to discussing key issues facing the locality.
Born in Roanoke, J.B. Jones graduated from Blacksburg High School in 1954 and later earned a bachelor's degree in mechanical engineering in 1958 from Virginia Tech. The Southwest Virginia native spent most of his adult life close to his roots.
Outside of a stint in the Army and the Virginia Army National Guard, Jones spent his entire working career at the Radford Army Ammunition Plant, from 1958 to 1996. He served in a variety of positions, including maintenance and utilities manager and chemical processing manager.
In 1998, Jones joined the Blacksburg Planning Commission, a role he held until last year.
The planning commission is a town council-appointed board that acts as an advisory arm to the elected body on issues such as development and ordinances. The commission does much of the early legwork on matters that could have key impacts on the town down the road.
Hubble said another of her father's traits was his bluntness, an ability of "calling it like it is." She said that earned him the respect of the town officials, particularly late Blacksburg Mayor Roger Hedgepeth.
Jones' son, J.B. Jones III, said his father often employed a no-nonsense approach to issues.
But "he treated people fair," said Jones, who lives in Montgomery County's Ellett Valley.
"He didn't believe in talking a subject to death. He wanted to act on it," Suzie Jones said. "That's when he was a member of the planning commission in Blacksburg. He wore hats everywhere."
Jones' hat-wearing comment was a lighthearted remark about how her husband would often put on his hat if a meeting ran past 9 p.m., indicating that it was probably time to begin wrapping up the conversation.
Suzie Jones said her husband's time on the planning commission was his way to serve his home.
"He was reared in Blacksburg. He loved Blacksburg," she said. "He would do anything to help Blacksburg."
At the request of Hedgepeth, Jones also served one year on the Blacksburg Town Council in 2003.
Former Blacksburg Councilman Don Langrehr left the planning commission in June and recalled serving on the appointed body with Jones for about a decade.
Langrehr said one of Jones' biggest strengths was his institutional knowledge, something Langrehr said his former colleague had a wealth of due to the many decades he spent in the area. Langrehr said Jones was able to provide valuable information, including historical perspective.
"He was involved with Blacksburg for so long, he could remember when similar issues were brought up 15, 20 years earlier and provide us with that history," Langrehr said. "He had that folksy air of describing any issue we were dealing with. … He didn't come here from somewhere else. He was a long-term Blacksburg, New River Valley resident, who offered that perspective of someone who was from here for a long time."
One major project that Jones voiced support for and had the opportunity to vote on as a planning commissioner was the redevelopment of the old Blacksburg Middle School site on South Main Street. The campus closed in 2002 but spent years in limbo due largely to debates among the town, Montgomery County and the school board over the property's future.
Blacksburg Mayor Leslie Hager-Smith recalled Jones wanting to stay on the planning commission to see the project come to fruition.
"He wanted to see through a project that he had been devoted to for more than a decade," Hager-Smith said. "Even as his health grew poor, he stayed committed, interested."
The town approved a long-sought-after rezoning on the property during the spring of 2019, clearing a major hurdle in the redevelopment of the site.
The business news you need
With a weekly newsletter looking back at local history.