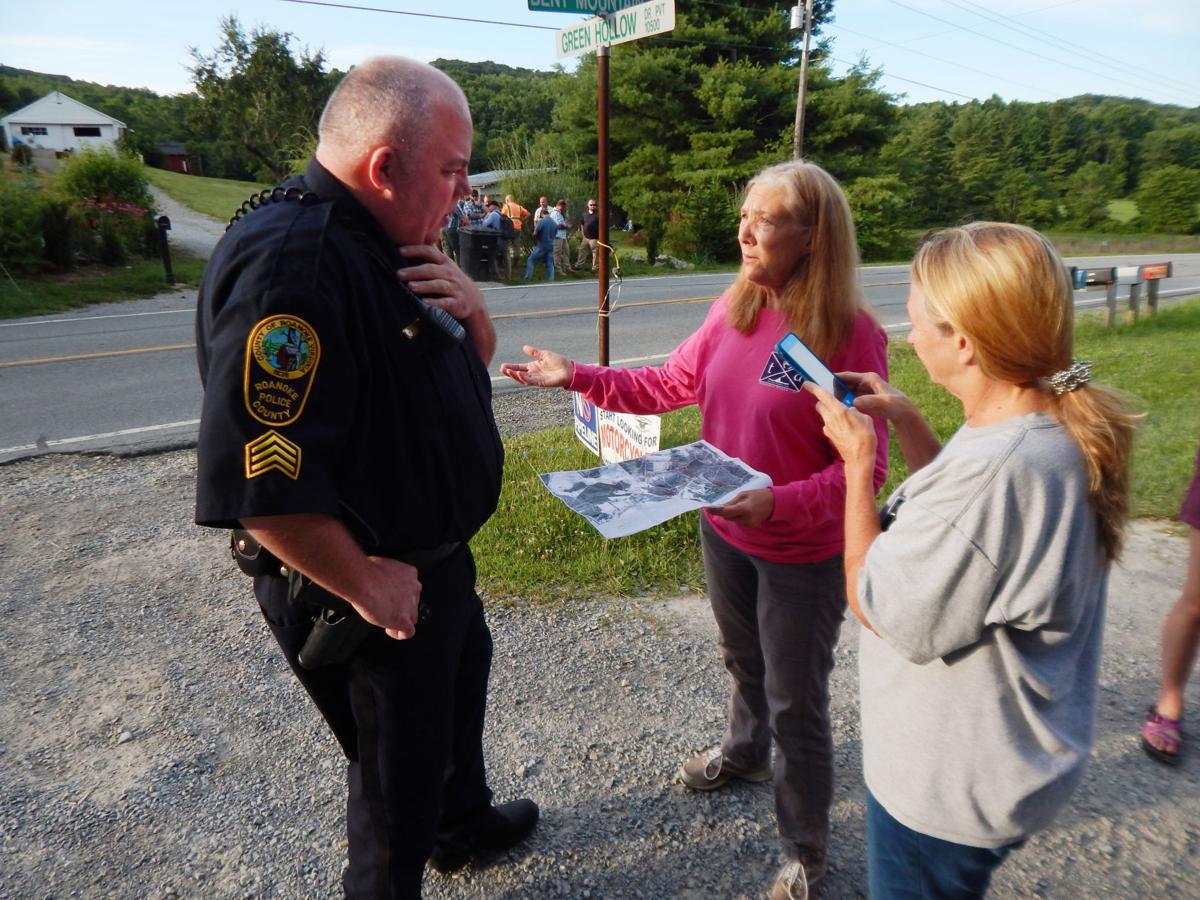 When a company building the Mountain Valley Pipeline first selected a route, cutting directly through James and Kathy Chandler's "slice of heaven" atop Bent Mountain, it offered them $89,343.
A jury on Friday ordered Mountain Valley to pay the Chandlers $430,000.
After hearing four days of testimony, the jury settled on the figure as "just compensation" for an 8.6-acre easement the company took in 2018, using its power of eminent domain to force a sale when the owners resisted.
Currently under construction, the 42-inch diameter natural gas pipeline bisects the Chandlers' 111-acre property, passing about 500 feet from their custom-built home.
"There's a huge gap that cuts through the heart of their land, 125 feet wide and half a mile long," Stephen Clarke, the Chandlers' attorney, said during the first trial to decide just compensation for the owners of one of nearly 300 parcels condemned by Mountain Valley.
The Chandlers testified about how they had long searched for the perfect place to build their dream home. In 1997, they found a remote spot on Bent Mountain, with forests and pastures along Mill Creek, that became their "slice of heaven," James Chandler testified.
When plans for the pipeline were announced in 2014, the Chandlers knew their land would be forever changed.
Even after it is buried, the pipeline will occupy a cleared right of way through a forest that Kathy Chandler once called her yard. "The pipe will always be there," James Chandler told the jury. "It will always be a visual reminder. Nothing will be normal."
After Mountain Valley decided to build a pipeline that will pass through the New River and Roanoke valleys on a 303-mile path from northern West Virginia to Pittsylvania County, the joint venture of five energy companies began to buy the land it needed.
About 85% of the landowners struck voluntary agreements, the company has said.
In October 2017 — about two weeks after the Federal Energy Regulatory Commission found there was a public need for the natural gas that will be pumped through the pipeline at high pressure — Mountain Valley sued the owners of about 300 parcels in Virginia who had refused to sell.
Under the Natural Gas Act, the company was allowed to use the power of eminent domain, which originally was used by governmental agencies for public projects such as highways or schools.
U.S. District Judge Elizabeth Dillon granted Mountain Valley immediate possession of the land, allowing it to begin cutting trees in early 2018 while the property owners waited to be paid.
Since then, most of the cases have been settled, either through voluntary agreements or after a judge's ruling on evidentiary issues forced a resolution. About a dozen cases remain pending.
Mountain Valley often makes lowball offers while using its eminent domain authority as leverage over landowners, according to Mark Jarrell of Protect Our Water, Heritage, Rights, an anti-pipeline coalition.
"Regardless of how great or small a verdict may be, the forced easement is a loss, a gut punch for landowners — like being taken to the gallows," Jarrell said in a statement following the trial. "This is a no win, they've lost their privacy, peace of mind, their sense of safety and security, and they have a potential 42-inch pipe bomb in their back yard."
Jarrell, who is from West Virginia, owns land that has been taken by Mountain Valley.
The Chandlers' trial featured a mostly empty courtroom, rearranged to accommodate for pandemic social distancing, and the numbers-laden testimony of appraisers to determine a fair-market value of their loss.
Joseph Thompson, a Roanoke appraiser hired by Mountain Valley, put the value of the land and home at about $1 million. The pipeline would diminish that by 15%, he told the jury, arriving at a just compensation amount of nearly $170,000, which included temporary easements.
Virginia Beach appraiser Dennis Gruelle offered a much different picture when called by the Chandlers. By Gruelle's calculations, the property was worth about $1.6 million, which was reduced 40% by the pipeline's presence.
That meant Mountain Valley owed the Chandlers $665,391, Clarke argued.
After deliberating for a little more than an hour, the jury returned with a verdict of $430,000 — roughly in the middle of the two requests.
The jury was not told how much Mountain Valley had offered to pay for the land, or the outcome of any negotiations. After the trial, Clarke said the $89,343 offer from Mountain Valley was made before the eminent domain suit was filed in 2017.
Company officials could not be reached Friday.
Although Mountain Valley's right to take private land for its own profit was not a question for the jury, pipeline opponents hope trials like the Chandlers' will draw more attention to the subject.
"Our constitutional girders rest upon private property ownership," Jarrell said. He urged legislators to make changes to a law that allows property to be "literally stripped and quartered at the whim of a private gas company."