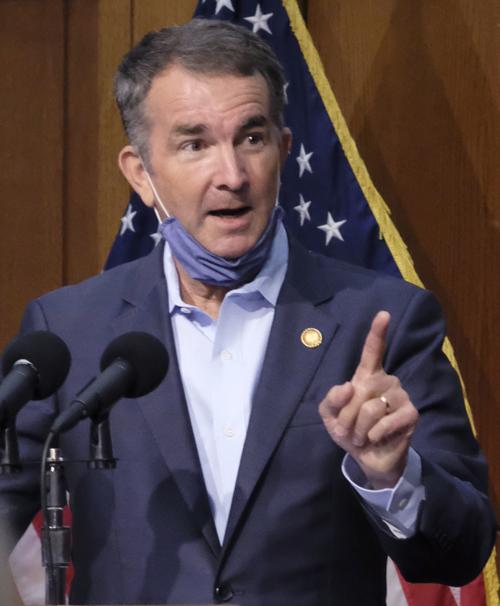 State regulators on Tuesday granted Gov. Ralph Northam's request to extend a moratorium on utility disconnections — which was set to expire Wednesday — until Oct. 5.
Thousands of Virginians face possible disconnection when the moratorium expires, in large part due to the economic pressures of the COVID-19 pandemic. As of June 30, Virginians owed more than $184 million in past-due utility bills, including electric, water and gas.
State lawmakers are weighing legislation to address the issue, namely a bill to secure 12-month payment plans for indebted customers, and budget language backed by the Northam administration to extend the moratorium and force Dominion Energy to use over-earnings to help cushion some customers.
In a release announcing a further extension, the SCC said it will not extend the moratorium beyond Oct. 5 and urged the governor and lawmakers to appropriate funds to help customers who cannot pay their bills because of the pandemic.
State regulators instituted the utility moratorium at the onset of the pandemic, but over the summer, the regulatory agency argued that a legislative fix was needed to protect smaller utilities from a cash crunch.
"Since we first imposed the moratorium on March 16, 2020, we have warned repeatedly that this moratorium is not sustainable indefinitely," the SCC said in a statement on Tuesday.
"The mounting costs of unpaid bills must eventually be paid, either by the customers in arrears or by other customers who themselves may be struggling to pay their bills. Unless the General Assembly explicitly directs that a utility's own shareholders must bear the cost of unpaid bills, those costs will almost certainly be shifted to other paying customers."
The Virginia Poverty Law Center, which has been working on the issue, has warned of a disconnection crisis once the current moratorium ends — whenever that happens.
(804) 649-6254
Twitter: @MelLeonor_
The business news you need
With a weekly newsletter looking back at local history.