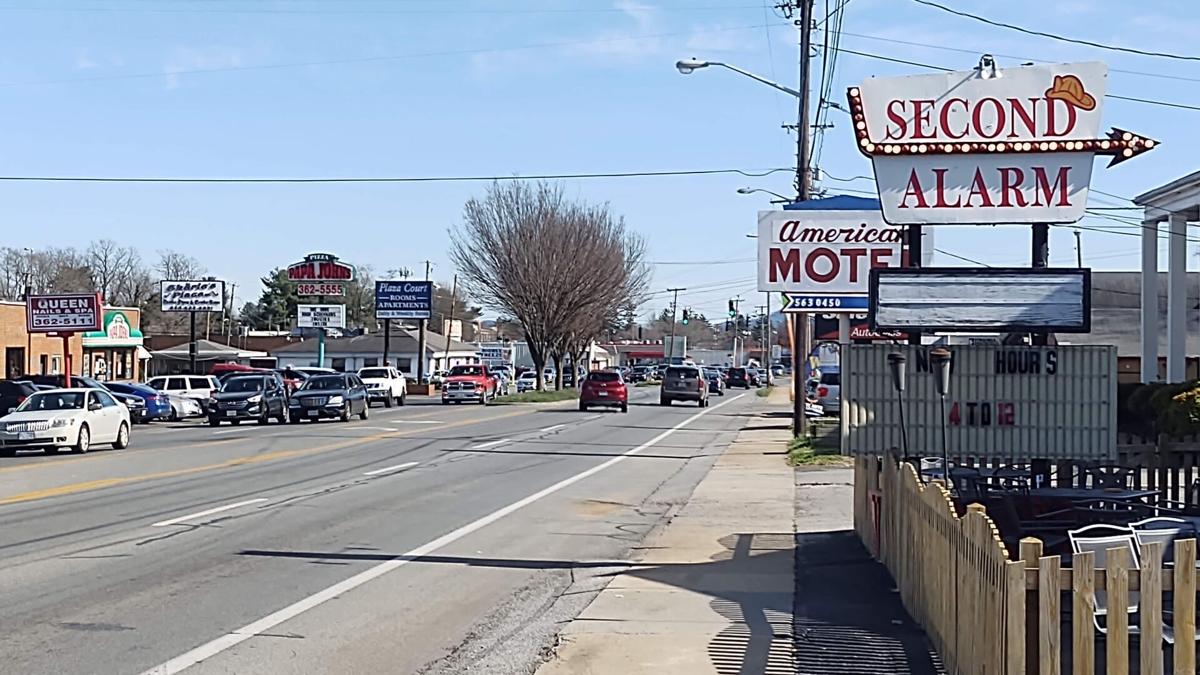 Roanoke officials have endorsed a vision to add greenery and lights, neaten timeworn sidewalks and beautify buildings in the greater Williamson Road business corridor.
The Williamson Road Area Business Association presented the plan in connection with a request for a bigger budget.
In response, the Roanoke City Council recently agreed to tax 135 additional real estate parcels spanning 209 acres. That's in addition to 370 parcels already paying the tax earmarked for the trade group, which was set up in 1993 to foster development, business and revitalization.
No businesses opposed the plan, WRABA said. Council members voted unanimously to support it.
Valerie Brown, the association's executive director, called the group's efforts to advance economic development, city beautification, strategic planning and public safety significant. "But there is so much more than we want and need to do," she told the council in February.
An annual 10-cent tax on every $100 of assessed value applies to real estate in the Williamson Road area north of Orange Avenue in the city. The tax will generate $112,000 this fiscal year, but $268,000 in the next one beginning July 1, estimates show. Add in membership dues and fundraising, and the group could have an annual budget near $300,000 for the first time.
WRABA has about 125 members and estimates that there are about 275 total businesses in its footprint.
Details on how the group intends to use the money will be released after May 1, Brown said. Ideas include fixing sidewalks and curbs, adding lights and landscaping and upgrading building facades.
"The area could use some revitalization," said Matt Huff, president of Poe & Cronk Real Estate Group. All commercial areas rise and decline so that physical updates and upgrades are necessary, he said.
The Williamson Road commercial zone predates Tanglewood Mall and Valley View Mall.
Huff commented that he thinks plans for beautification and lighting sound like good uses of funds for advancing the fortunes of retailers. Consumers respond to retailers with pleasing aesthetics and easily accessibility locations, he said. And, although he did not have statistics for vacancy rates, he said retail in the Williamson Road corridor appears to have room to grow.
The greater Williamson Road area isn't likely to change overnight. The north-of-Orange section within city limits, where the tax is levied, is 3.3 miles long. It runs nearly two more miles north in Roanoke County and reaches Peters Creek Road. Roanoke County is contributing $2,000 this fiscal year to the business group but county parcels are not taxed.
The business group's upcoming work plan may take a phased approach that couples certain projects this year with others in future years, officials said.
One move already underway is a partial rebranding. The Greater Williamson Road Area is Brown's preferred way to refer to the zone of impact. The use of "greater" reflects the group's mission to serve not just Williamson Road but areas around Williamson and, thanks to the council vote, parts of Hershberger Road and the Towne Square area, she said. A newly released promotional video depicts the area in a dramatic flyover. The association plans to make less use of its acronym, WRABA.
Brown, in her third year as leader, told council members that she seeks to engage more deeply with the diversity of merchants who hang a shingle on Williamson. The area is dotted with grocery stores and restaurants owned by people who belong to ethnic minorities, places such as Saigon Market, Lupita's Tacos, La Michoacana, El Elegancia, Asian Grocery and Halal Food, Himalayan Grocery, Viet Sub, Cuban Island and Bethlehem Restaurant and Grocery. but these merchants make up only a small portion of the membership that pays due of $175 a year, Brown said.
Reyvin Santos, a Honduran man who owns Rincon Catracho Restaurant, said he would welcome the possibility of a sidewalk upgrade and a bush or tree in front.
"Sometimes we are slow, sometimes we are busy," he said. Santos had never heard of the association, he said.