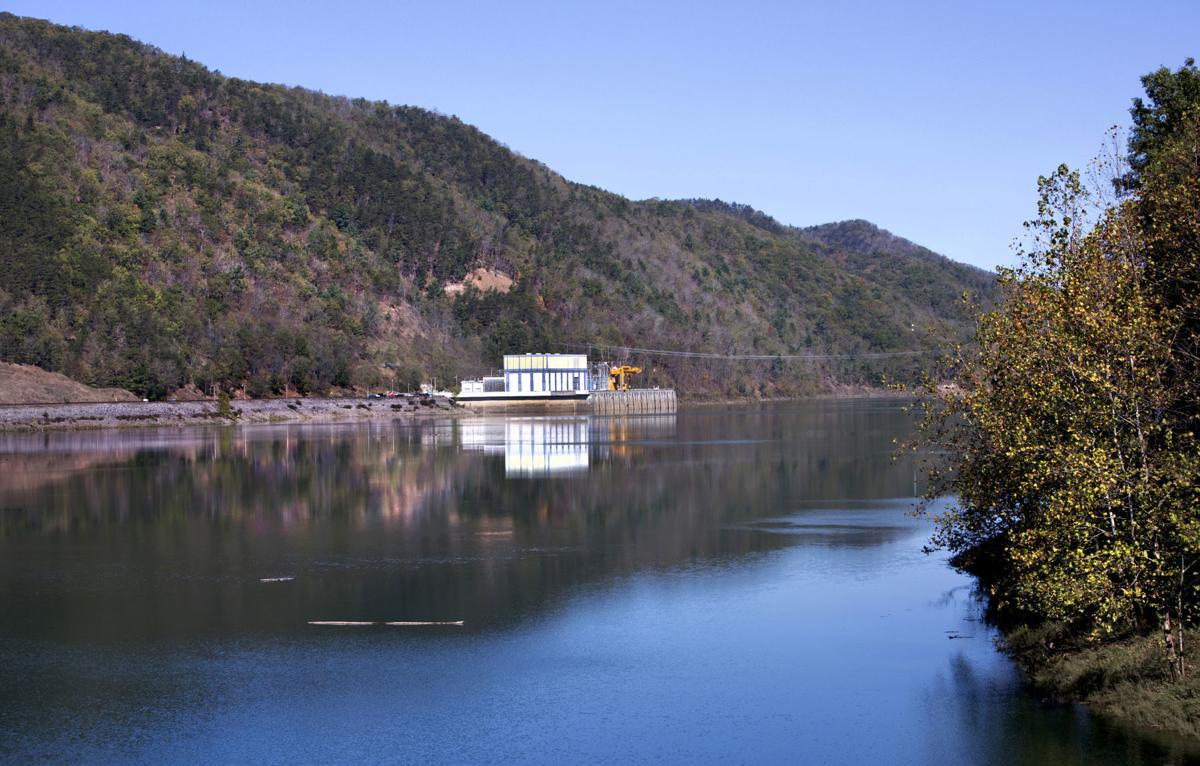 One of the owners of what's been called the biggest battery in the world says it could help energize Appalachian Power Co.'s shift to carbon-free electricity.
LS Power Development has a 24% interest in the Bath County Pumped Storage Station, a hydroelectric facility that can produce power when it's most needed. And Appalachian may need it soon, LS Power figures.
The company "looks forward to participating in APCo's anticipated energy storage solicitations," it said in a recent filing with the State Corporation Commission.
Last week, the SCC held a three-day hearing on Appalachian's plan to comply with a new state law that requires it to generate all of its electricity from renewable sources by 2050. The utility says it will acquire 400 megawatts of energy storage, along with much larger quantities of solar and wind energy.
LS Power did not participate in the hearing, nor is it asking for any action by the SCC at this point.
But in comments filed in the case, LS Power makes it clear that at least part of its share of the pumped storage station's capacity is available for sale to Appalachian, should it be interested.
Located in the Allegheny Mountains about two hours north of Roanoke, the station consists of two man-made lakes, one of them about 1,200 higher in elevation than the other, and a mass of machinery that cycles the water from one reservoir to the other.
When demand is low, usually at night, water is pumped through tunnels from the lower reservoir to the upper one. There, it sits until the power grid needs more juice, such as during the morning rush hour and when people return home in the evening.
Valves then release the water, and it rushes back through the tunnels at a rate of up to 13.5 million gallons a minute, turning six giant turbines to produce electricity. The power then goes to PJM, a regional organization that coordinates the movement of wholesale electricity in 13 states and the District of Columbia.
The Bath County Pumped Storage Station is the largest of its kind in the world, capable of producing enough electricity to power 750,000 homes, according to Jeremy Slayton, a spokesman for Dominion Energy, which holds a 60% interest in the facility.
Also referred to as batteries, pumped storage stations are an important part of the renewable energy movement, as they can produce power when the sun is not shining on solar panels or there's no breeze to spin turbines at wind farms.
The Virginia Clean Economy Act, a landmark law passed last year by the General Assembly, requires Appalachian and Dominion to invest in energy storage as well solar and wind in order to meet the law's mandate of an all-renewable power portfolio by mid-century.
Appalachian has not evaluated the use of the pumped storage station at this time, spokeswoman Teresa Hall said last week.
In fact, the utility is just beginning a plan to add 3,400 megawatts of solar, 2,200 megawatts of onshore wind and 400 megawatts of energy storage to a system that serves about 500,000 customers in Western Virginia.
"At the end of the day, this is step one in a 29-year process," Noelle Coates, an attorney for Appalachian, said last week in her opening statements to the SCC, which must approve the utility's renewable energy portfolio standard.
After hearing three days of arguments and testimony, SCC chair Judith Jagdmann gave parties in the case until March 11 to file briefs before a decision is made. Appalachian will provide updated plans every year for the SCC to consider.
Short term, the company says it will acquire 210 megawatts of solar power and 200 megawatts of wind power over the next five years.
Coal-burning power plants currently generate about 60% of Appalachian's power. Natural gas accounts for 19%, followed by hydroelectric at 11% and wind at 7%. About 1,200 customers have rooftop or other private solar sources, but the small output is not included in the company's generation mix.
A large part of the SCC's work will be to keep the cost of renewable energy to ratepayers as low as possible.
Bills are expected to go up by 3.5% over the next five years as a result of the new law, Appalachian has said in SCC filings. That would be in addition to its request for an overall base rate increase of 5%, which is pending before the regulatory agency.
One way to save money would be to invest in the Bath County Pumped Storage Station, LS Power said in its filing with the SCC.
The station "is already built and in operation and provides the Commonwealth with a very cost-effective storage solution to meet the goals of the VCEA, as compared to other alternatives," the document stated.
A spokesperson for the company declined to comment, saying the filing speaks for itself.
LS Power acts independently of the facility's two other owners: Dominion and Allegheny Generating Co., a West Virginia utility that has a 15% interest. Unlike the two utilities, its operating costs are not covered by ratepayers.
With offices from New York to California, LS Power has developed and managed projects with a total output of more than 45,000 megawatts. It operates a natural gas power plant in Henrico County, which it says "will help Virginia's transition to greater reliance on renewable energy."
Slayton said Dominion had no comment on LS Power's proposal.