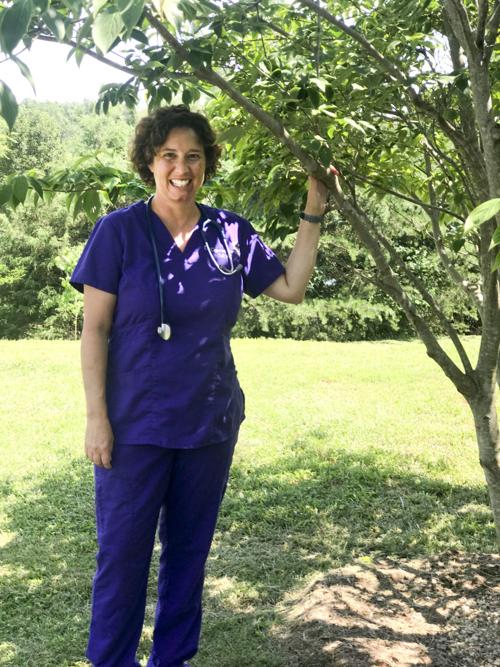 When I'm interviewing kids we usually chat about things they are interested in and what they might like to do as an adult.  Often, they will say they would love to be a veterinarian; they just love animals.
Dr. Carrie Turnbull, owner of Staunton River Vet Clinic, said she, too, loved pets so much that she changed her major in college to become a vet. She didn't know the downside, or the toll the profession can take on vets who come out of school with huge debt and then view losing patients as failures.
Turnbull wanted people to be aware of the  high rate of suicide by veterinarians and to encourage people to talk about depression and to know they are not alone.    
Studies by the American Veterinary Medical Association and the Centers for Disease Control have found vets are committing suicide at double the rate of the general population, she said.
She made a video and is sharing it with us. In it, she talks about some of the reasons vets struggle.
I hope you can find a few minutes to listen to what Turnbull has to say.
The business news you need
With a weekly newsletter looking back at local history.