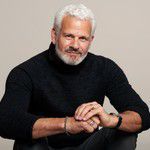 Update: This story has been updated to reflect that the lecture will not be webcast. Since you cannot watch online, clear your calendar to go in person.
Can gaming help an aging brain stay sharp?
Neuroscientist Adam Gazzaley believes specially designed video games can help older adults think better. He will talk about his work on Thursday in Roanoke that shows that older adults can exceed multi-tasking levels of 20 year olds when trained with specially designed video games.
Gazzaley is the founder of Neuroscape, a brain research center that brings neuroscientists and video-gaming experts together to develop tools to help people who struggle with focus, memory loss and cognitive functions. His work has been featured in national media. He hosted a PBS special "The Distracted Mind with Dr. Adam Gazzaley."
As always, the lecture is free.