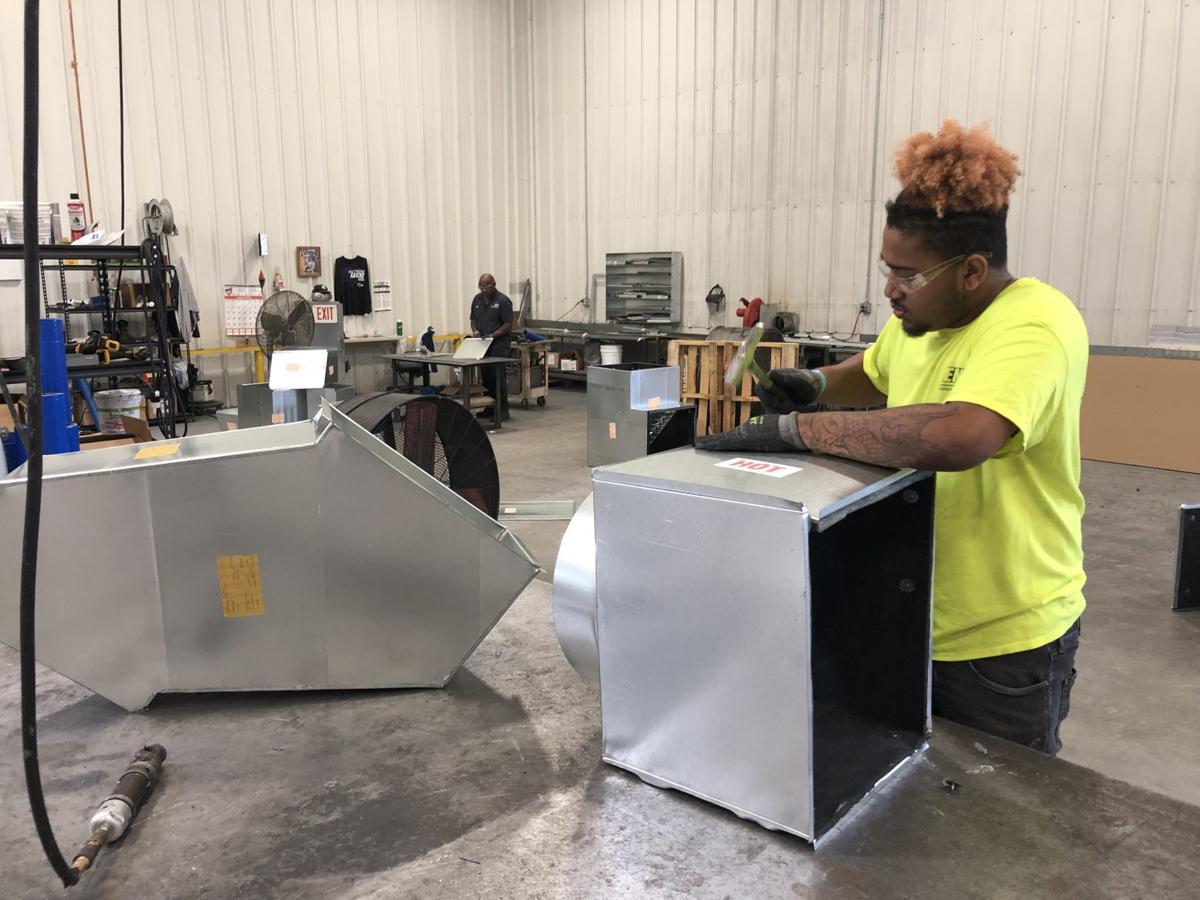 RICHMOND — EMC Mechanical Services, a commercial mechanical contractor based in Richmond, has a difficult time filling some of its open jobs.
"At the present time, we are looking for plumbers, welders and HVAC technicians," said Bruce Tibbetts, the company's president. "They are very few and sparse out there."
EMC isn't the only company in the construction industry having a hard time finding qualified workers, according to the results of one recent survey.
"I don't think there is a trade out there that is not looking for workers now," said Tibbetts, who also is chairman of the Associated General Contractors of Virginia. "We have about 600-plus member companies, so the job opportunities are quite far and wide out there."
More than 80% of Virginia construction firms report they are having a hard time filling hourly jobs requiring craft skills, jobs that represent the bulk of the construction workforce, according to the survey results released last week by the Associated General Contractors of America and Autodesk.
The Virginia survey results were essentially the same as the national survey of 2,000 construction firms, showing that 80% are having difficulty finding qualified workers.
The report also showed that almost 80% of the 75 construction companies that were surveyed in Virginia believe it will be just as difficult or more difficult to find hourly craft employees over the next 12 months. Almost half said one reason is that the employment pipeline in their communities for training skilled workers is "poor," according to the survey.
The survey results were presented at the EMC Mechanical Services fabrication shop in Richmond last Tuesday, where Stephen Sandherr, CEO of the Associated General Contractors of America, and Gordon Dixon, CEO of the Associated General Contractors of Virginia, spoke about the workforce issues.
"It is not unique to the construction industry," Sandherr said, adding that jobs in skilled crafts go unfilled in manufacturing and other industries.
One major reason for the problem, he said, is that not enough students are being made aware of skilled trades as a career option.
The group's officials called for increased funding for career and technical education and for community and career college students to qualify for federal Pell grants. They also called for the federal government to allow more immigrants to enter the country to work in construction.
The business news you need
With a weekly newsletter looking back at local history.