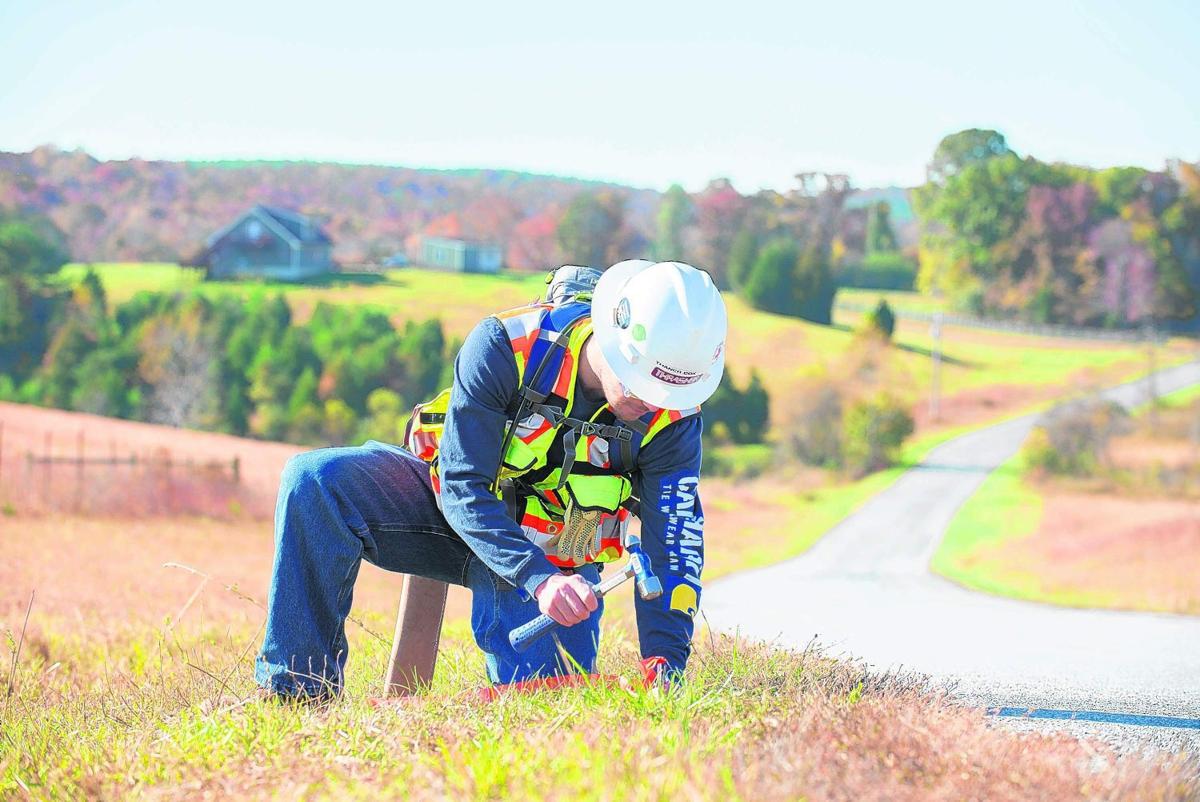 In a written ruling issued Monday, Nelson County Circuit Court Judge Michael Garrett found the Atlantic Coast Pipeline's survey notices were "legally insufficient."
The ruling in the suit filed by 37 landowners found the Notice of Intent to Enter to survey those properties was not reasonable enough for the owners to protect their interest.
The notices were sent by Dominion Resources, the company proposing the Atlantic Coast Pipeline, to residents whose land it intends to survey to determine the route of the nearly 600-mile pipeline through West Virginia, Virginia and North Carolina.
Garrett's ruling said the company sent the notices with language indicating its intent to begin surveying "on or after" a specified date.
"A notice that someone will appear 'on or after' a stated date, by its very terms, implies that in all likelihood it will not be on the stated date," Garrett wrote. "A notice that the actions will take place 'on or after' does not enable the landowner to protect their interests and thus is not notice at all."
Garrett explained that although he recognizes it often is difficult to offer specificity with multiple crews coming onto properties for the surveying process, the Virginia legislature "intended that the landowners have more reasonable notice than 'on or after.' "
"In accordance with the court's opinion, we will revise our landowner notices to include more specific dates and durations of the surveys so that we may proceed with surveying these remaining properties," Dominion spokesman Aaron Ruby said in an email.
Garrett's ruling also noted, however, that an initial Request for Permission to Inspect sent to landowners by Dominion met statutory requirements. He explained that the "specificity of the 'proposed date' of entry is not critical, because unless the landowner agrees in writing, then no entry can occur based upon this initial request."
The ruling also says that Virginia Code 56.49-01 does not violate the U.S. Constitution or Virginia Constitution because it does not authorize a "taking" of private property, as the landowners asserted.
The ruling also dismisses the landowners' assertion that the pipeline is not for public use, as it has not yet been authorized by the Federal Energy Regulatory Commission. Garrett said the argument "ignores long standing statutes, both state and federal," and the surveys authorized by the statute "satisfy the public use requirement as they prevent the unnecessary expense and pointless condemnation of land that is not suitable for the pipeline."
"We're pleased the court has affirmed our right to perform surveys under the Virginia statute," Ruby said in the email. "Consistent with every other state and federal court that has examined the issue, the Nelson court concluded that Virginia's survey statute is constitutional and that surveying performed with proper notification is not a trespass."