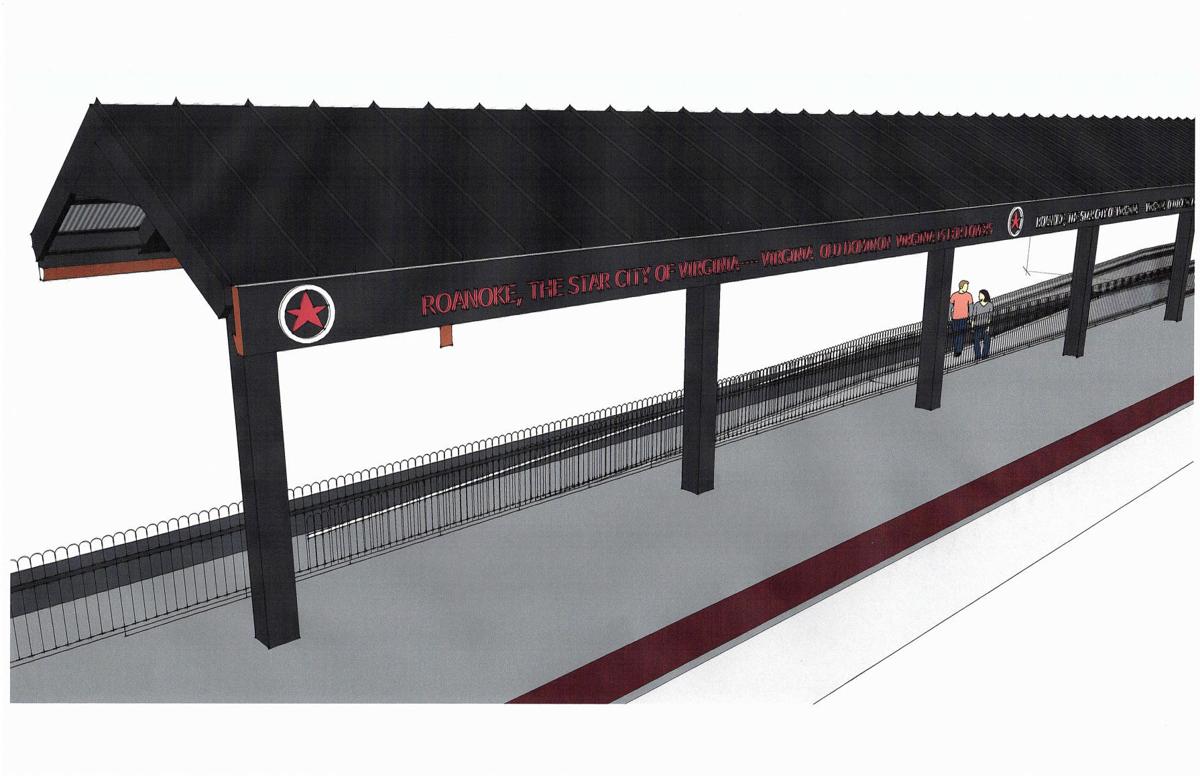 Rail officials have chosen Faulconer Construction Co. to build the future Amtrak boarding platform in downtown Roanoke, according to Virginia Department of Rail and Public Transportation spokesman Chris Smith.
The agency erroneously said earlier this week that a contractor had yet to be chosen.
Faulconer, a Charlottesville-based contractor, has assigned the project to the company's Elliston area office.
Crews will begin early next year to build a raised waiting and boarding area near Norfolk Avenue for a contracted price of $10.9 million.
An artist's concept drawing released by Roanoke officials Thursday depicts a pitched roof canopy with room underneath for people to stand. City officials said the finished platform may differ slightly from the rendering.
Amtrak will operate the train on Norfolk Southern tracks. Its Northeast Regional train service, which connects Lynchburg to a variety of Mid-Atlantic and New England destinations, will be extended to Roanoke by late 2017, under current plans.
The state has agreed to furnish $101.6 million to Norfolk Southern for capital projects necessary for Roanoke to join Amtrak's network.
Earlier this year, neither of two bidders for the platform job said they could finish in time for a late 2017 launch, at which point Norfolk Southern repeated the call for bids.
In the subsequent round, Faulconer said it could meet the late 2017 goal and was chosen by the railroad to build the platform, Smith said. He offered the information when asked why platform construction had not started this fall as the agency had predicted more than six months ago.
Faulconer will draw on 70 years of contracting experience that has produced roads, rail lines, schools, housing, commercial structures and other facilities, according to information on its website. A project official at the company could not be reached for comment Thursday.
Faulconer was a subcontractor on the project that added a third southbound lane and expanded shoulders along 5 miles of Interstate 81 between Christiansburg and Roanoke in 2013. It participated in the widening of the Elm Avenue interchange on Interstate 581, its site says.
Staff writer Matt Chittum contributed to this report.