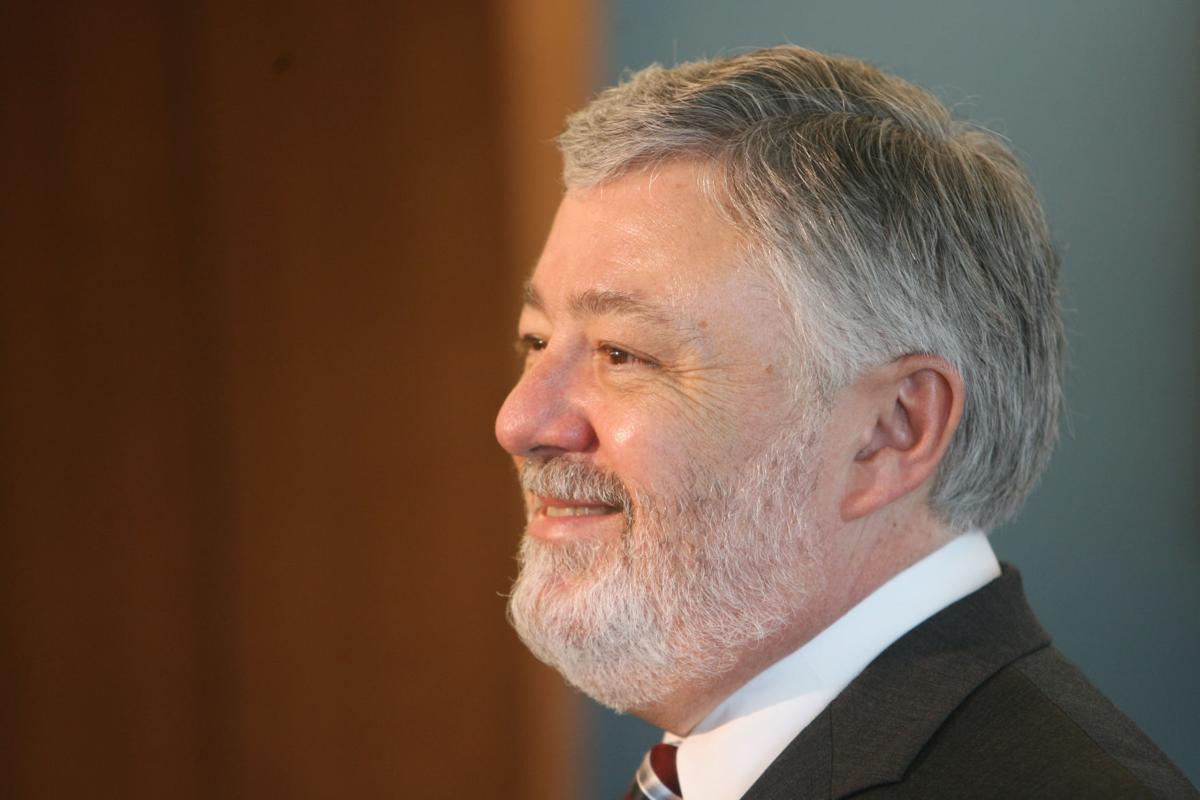 Dr. Edward Murphy, the health system executive who shaped Carilion Clinic and the Roanoke medical school Carilion built with Virginia Tech, has died.
Murphy, who was 61, died Sunday of cancer, according to Carilion. Though he left the local health care scene six years ago, Murphy put in place the physician-led business model that defines Carilion today. He helped start its medical school and soon-to-expand research institute and invested in medical technology such as surgical robots and electronic medical records.
"His imprint on our community will be felt for generations to come," a Carilion announcement said.
Murphy resided in Fairfield, Connecticut, Carilion spokesman Chris Turnbull said. He had spent 13 years at Carilion when he left in 2011 and entered health care consulting. Management Health Solutions of Stratford, Connecticut, lists Murphy as its executive chairman.
Murphy was a native of New York who graduated with honors from Harvard Medical School but did not enter full-time medical practice, choosing instead health care research and administration. In Roanoke in the late 1990s, the nonprofit Carilion Health System was a hospital network that had bought a large primary care physician practice and was looking for new leadership. Tom Robertson, CEO at the time, said he wanted to hire a successor who supported the integration of primary care, specialty care and hospital services as the ideal delivery model under the financial pressures facing the industry at the time.
"I felt that a physician was needed to lead the clinic integration for it to be successful," said Robertson, 74, who now lives Naples, Florida. "He could talk to the physicians. He had gone to medical school."
Murphy joined Carilion in 1998 and ascended to CEO in 2001. Five years later, Murphy said Carilion would remake itself over seven years into Carilion Clinic, a physician services company focused on care, physician training and research. Comparing his vision for Carilion to Mayo Clinic, he said at the time, "It's not a hospital business that owns doctors. It's a physician business that has hospitals."
Some physicians in the area objected. But the clinic plan went forward. At the latest count, Carilion employed 696 physicians and 261 residents and fellows, for a total of 957, according to Turnbull, quoting numbers from September 2016. That's an increase of 65 percent since 2006. It operates seven hospitals. Revenue has grown from nearly $1 billion in 2006 to $1.7 billion recently, Turnbull said.
The Virginia Tech Carilion School of Medicine and Research Institute, which had its beginnings 10 years ago, sits on former reclaimed industrial land at Jefferson Street and Reserve Avenue. Officials have scheduled a ceremony next week to begin a nearly $90 million expansion of the research institute. Virginia Tech credits Murphy and former Tech president Charles Steger for forming a partnership that made the project possible.
"Because of Dr. Murphy's original vision and his close working relationship with president Steger, we now have one of the best research-oriented medical schools in the country and a research institute that is having far-reaching impact that is building with each year," Tech President Tim Sands said in a prepared release.