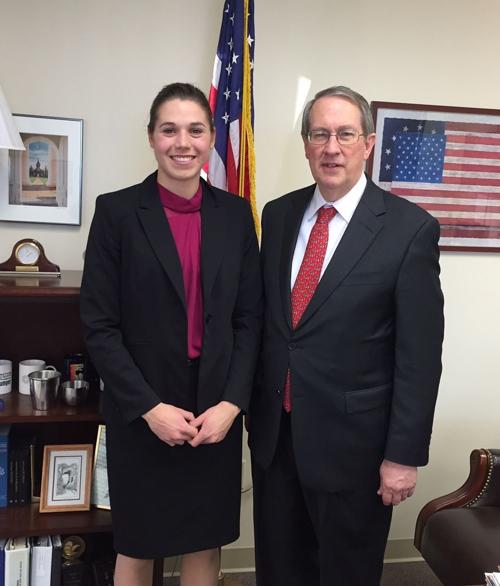 Congressman Bob Goodlatte has announced his nominations of several students from the 6th Congressional District to the nation's service academies as members of the graduating Class of 2020, including one resident of Botetourt County.
"It is my honor to nominate these young men and women to compete for an appointment to our nation's service academies. The service academies provide students with the opportunity to receive a quality educational experience and training to become the leaders of their generation. Upon appointment, I am confident that they will serve the United States with distinction. Folks in the 6th District can be proud of these nominees. I wish them the best and thank them for their willingness to serve their country."
Gabrielle McClelland, daughter of Robert and Kristi McClelland, was nominated to the Air Force Academy. McClelland is a senior at Roanoke Catholic School and a resident of Blue Ridge.
Submitted by Beth Breeding
Be the first to know
Get local news delivered to your inbox!