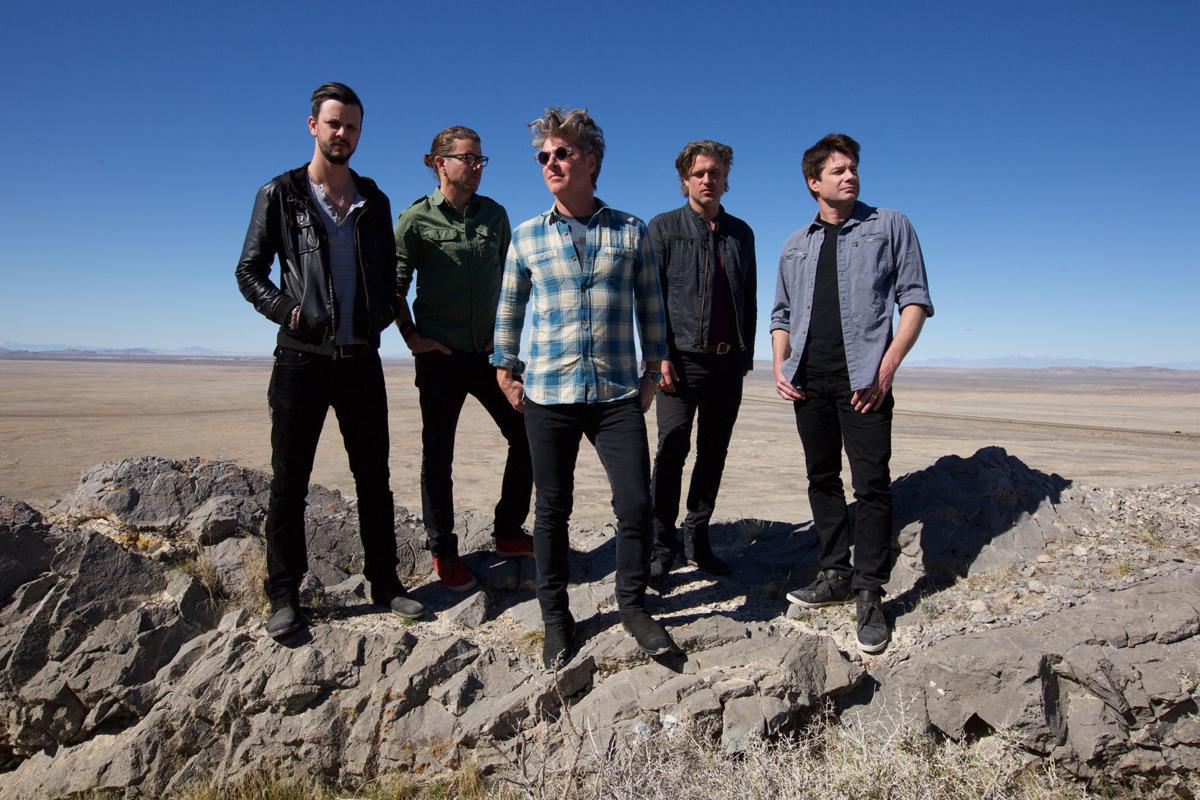 If you follow this page, you have seen the multiple announcements from Berglund Center in the weeks since COVID-19 restrictions began falling.
Little River Band. A package show with Foghat and Atlanta Rhythm Section atop the bill. Gordon Lightfoot. Loverboy, in a Berglund show at Elmwood Park. Collective Soul, with Better Than Ezra and Tonic, also at Elmwood.
You could look at it one way: Dinosaurs the older and dinosaurs the younger are dominating the local large concert scene. Or you could look at it another way: Professional musicians keep doing what professional musicians do, regardless of age, for audiences that love their '70s, '80s and '90s music. And yes, I'm saying '90s music is dinosaur music now, though that's beside the point. The point is that if you're a professional musician of a certain age, you're going to want to play gigs, and the Roanoke Valley has an audience for it.
Before we continue, let's note two Berglund exceptions: The venue has country music act Josh Turner and blues-rock guitarist Joe Bonamassa coming. Another note: Most of these shows are scheduled for Berglund's theater, not its arena, though the arena will play host to the James Taylor and Jackson Browne show.
The arena also has scheduled theater shows from Crowder and Hinder, and Lauren Daigle with The War & Treaty are booked for the arena. Those are the only musical performers, so far anyway, who began their careers in this century.
So, where are the younger pop and rock acts, like the ones that used to come play the valley? James Taylor and Jackson Browne ruled the charts in the 1970s and 1980s, but what about The Weeknd, BTS, Olivia Rodrigo, Lil Nas X or Megan Thee Stallion? Britney Spears played Roanoke in 2000. Why not Dua Lipa in 2021?
A lot comes down to economics, Berglund Center general manager Robyn Schon said.
"With the Weeknd, and we've looked at Megan Thee Stallion, they're very expensive," Schon said. "Pop artists in my opinion are more expensive than country artists. And when you get a country artist in here, you typically get three or four bands on the same ticket, so it's affordable and you get a full evening of three to four people.
But with pop you get somebody that's maybe up-and-coming, and then the headliner, and it's always more expensive, and I don't know why.
"So it's a big gamble when we put somebody like that in the coliseum. It's got to be a home run."
In this market, country does best in the big halls, followed by classic rock, Schon said.
"And then after that it's hit or miss on everything," she said. "And with baby boomers being the biggest part of the demographic right now, we're playing to their era. You think about Little River Band and Atlanta Rhythm Section, they were big in the '70s. … When we did Styx in Elmwood [in May 2019], they were big in the '70s and '80s. And look at the demo. … They will show up."
And those who show up typically get a pro show. The members of such acts as Foghat and Little River Band are not originals, for the most part.
But those who are onstage are talented players, journeymen of a sort, with strong vocals and the ability to nail the hits of the old days.
"Here's a perspective for you on old music: So many of the biggest artists out there, the most expensive artists, the long-timers, all these guys are over 50," Schon said. "But look even beyond that, look at the 70-year-olds out there. Rolling Stones. The Who. The guys in Kiss, still touring. Look at Elton John, Billy Joel. Cher is 70-something."
In 2019, The Rolling Stones, Elton John and Bob Seger & The Silver Bullet Band were the three top grossing acts on tour in North America. P!nk, a spry 41-year-old, was number four.
"It has never looked so cool to be 70, ever, in the history of man," Schon said.
We're unlikely to see stops from those acts, although John has hit Roanoke a couple of times in the past few years. The room is too small for the Stones, and Seger has said he is likely to retire from touring in the wake of sax player Alto Reed's death. But you can be certain there will be some cool 70-year-olds on Berglund stages in the next few months.
Meanwhile, country fans can expect an uptick in post-pandemic concerts after the new year. Schon said many of those acts were waiting to be sure it is safe. Visit theberglundcenter.com for dates and ticket prices.
New musicJames Lagueux Band has released a single, "Big Dreams," which you can hear at youtu.be/BzR6gl8ReBI. The jazzy-but-hard-hitting cut is full of strong guitar from Lagueux and keys from Ben Epperly, and reminds me of stuff I used to hear going to such L.A. jazz clubs as The Baked Potato.
Look for the act at Salem's Jazz in July, at Longwood Park on July 17, and at Dogtown Roadhouse, Floyd, July 31.