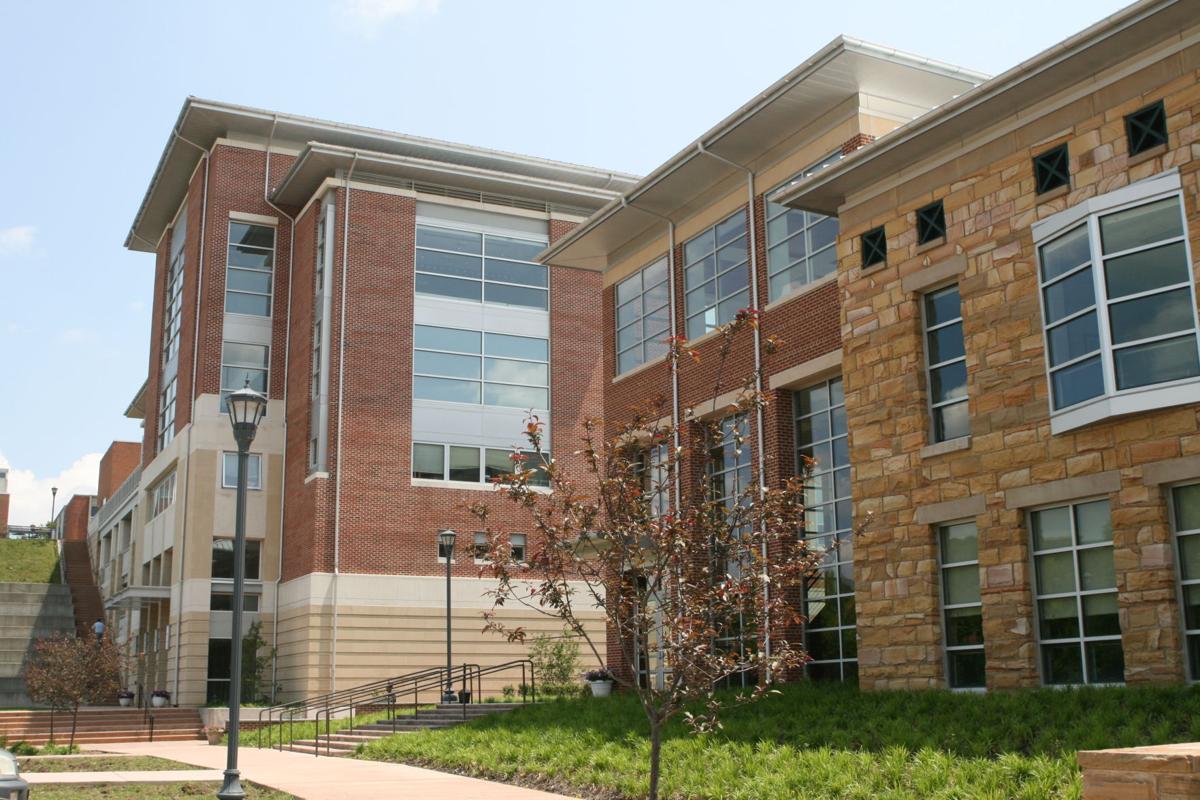 When Ralph Northam was running for governor in 2017, he proposed adding graduate programs at the University of Virginia's College at Wise and using those to focus on cybersecurity, renewable energy and other tech-oriented fields.
We thought that was a great idea. UVa-Wise is one of just two state-supported colleges that doesn't have any graduate programs; Virginia Military Institute is the other, and it's always a special case. We also know that universities — particularly research universities — are the economic engines of the 21st century. Expanding UVA-Wise seemed an obvious way to help grow a much-needed new economy in Virginia's coal country.
Northam got elected, of course, and ever since then we've reminded him ... repeatedly ... because we haven't seen any action toward this campaign pledge. Hold that thought.
The General Assembly, in this year's session, voted to phase out and eventually abolish the state's coal tax credits. This was inevitable, given a Democratic majority intent on doing away with fossil fuels and also a more dispassionate study by the Joint Legislative Audit and Review Commission that found the credits actually wind up costing the state more jobs than they save.
We can't argue with math, but we can argue with this: The legislation didn't propose giving the coalfields anything in return.
One sponsor — state Sen. Jeremy McPike, D-Prince William — at least was involved in a budget amendment that sets aside $500,000 to the coal counties for broadband internet with the informal understanding that it will be used for satellite-based internet.
However, the other sponsor, Del. Sally Hudson, D-Charlottesville, proposed nothing beyond a study, and we were just as pointed in noting how tone-deaf that was. Here she represents a district where the median household income in Albemarle County is $75,394 but she proposes legislation that would undermine jobs paying $59,940 (the annual mean wage of mining roof bolters) in counties where the median household income is as low as $29,226. There are several words for this. One is "privilege." Many of the others are not fit to print in a family newspaper.
Now Northam has done something we had hoped he would do but is still remarkable: He's sent the coal tax credit bill back to the legislature with an amendment that declares it to be the state's "intent" to direct the savings from the abolished tax credit to UVa-Wise "for the expansion of course offerings in data science, computer science, cybersecurity, and renewable energy."
This isn't quite what Northam proposed during his campaign (he proposed Ph.D. programs and $15 million then), but it fulfills the spirit of that pledge. This also would not be an insubstantial amount of money. The projections are for $300,000 a year in fiscal years 2023, 2024 and 2025, then rising to $6.5 million a year in fiscal year 2026.
As with many things, there are several catches. The long-range catch is that no one can bind future legislatures to using the money that way. This legislature can only declare its "intent" and hope future sessions concur. The more immediate catch is that the current General Assembly would have to agree to this amendment when it reconvenes April 7.
Let's be as emphatic with the legislature as we were all those years we were knocking Northam: The General Assembly should approve this.
If any legislators object to committing those future savings to Southwest Virginia, well, we question your humanity. That said, there will surely be those who will be making the case that these funds be used for something else in Southwest Virginia. Or, if they're directed to UVa-Wise, that the school have flexibility on how those funds should be used.
All those appeals should be rejected. Here's why. The overriding challenge for the coal counties is to create a new economy as coal declines. These funds should be viewed through that lens: What is the quickest, surest and best way to create sustainable, high-wage jobs in the coal counties? If someone has a better idea, let's hear it, but it's got to meet that three-part test.
We've heard talk that some will want this money used for reclaiming former mine sites. That needs to be done, too, but there's also other money that will be available for that. President Joe Biden's infrastructure plan proposes $16 billion for that purpose; Virginia conceivably might get more from that than we ever could from redirecting coal tax credit funds.
Colleges always want flexibility on how to use funds. Tough. That's harsh, but so are the economic imperatives. UVa-Wise is pursuing its first graduate program, a master's in education. That might be important, but that will not build a new economy in the coal counties. So what will? The subject areas Northam proposes might.
We know the new economy rewards communities with high educational attainment. We also know the coal counties have some of the lowest educational attainment rates in the state — 9.3% of working-age adults in Dickenson County have a college degree versus 78% in Falls Church. This simply has to be fixed if the region is going to have any hope of taking part in the new economy.
Meanwhile, the coal counties already have made a futuristic play to become a tech hub and UVa-Wise has supported that by trying to carve out a niche in producing cybersecurity graduates. This fits. (Let's credit McPike for helping, too; he was involved in legislation that expands tax benefits for data centers that locate in rural areas).
The renewable energy piece of this is more interesting, still. Last year the legislature passed the Clean Economy Act that calls for a carbon-free electric grid. That's good for the environment but not so good for the coal counties.
Green New Dealers are right that renewable energy creates jobs — solar energy is one of the fastest-growing job sectors in the country — but those jobs aren't necessarily located where the coal jobs were. Here's a way to try to fix that, by making Virginia's only four-year college in coal country a center for renewable energy studies.
This fits with what even pro-coal Republican legislators — such as Dels. Terry Kilgore, R-Scott, Del. Will Morefield, R-Tazewell and state Sen. Todd Pillion, R-Washington — have been doing to reposition the region. There's no reason why coal country can't become renewable energy country. Here's a way to help make that happen.
If the legislature doesn't agree to this, Northam should veto the bill altogether and then call a special session to try again.