Virginia
Carilion Clinic and Delta Dental of Virginia partner to train new pediatric dentists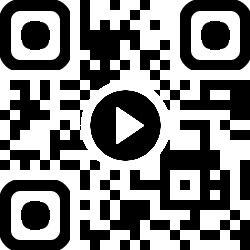 Delta Dental of Virginia Foundation and Carilion Clinic announce the creation of a pediatric dental residency program during a news conference…
Dr. Karina Miller is among a handful of pediatric dentists practicing within the Roanoke City and Alleghany Health Department's jurisdiction, which covers four counties and three cities with a combined population of nearly 280,000.
Consequently, she has a busy schedule. On Wednesday, just a few minutes after attending a ceremony to announce Carilion Clinic's new pediatric dentistry residency program, Miller quickly returned to seeing patients.
Earlier, Carilion officials announced a new partnership with Delta Dental of Virginia to foster more licensed dentists interested in specializing in pediatric dentistry.
To establish the program, the Delta Dental of Virginia Foundation pledged a $2 million endowment. Dr. Lee Jones, head of Carilion's dentistry department, said he hopes to see the new program begin service in 2024.
Once fully established, the residency will certify four new pediatric dentists annually, each able to see roughly 3,500 patients annually, according to Jones.
"We are on the cusp of addressing a stubborn and nagging deficiency for our area," he said during Wednesday's ceremony.
To his knowledge, Jones said there are four private practice pediatric dentists in the Roanoke and Alleghany health district's region, together with two that work for Carilion and one that works for New Horizons Healthcare.
Their workload is further challenged by the fact that about 30,000 children in the region get their healthcare through Medicaid.
"For a regular clinic, you can only have maybe 25% of your patients on Medicaid before you start to lose money," Jones said.
While Carilion has worked to expand its pediatric dentistry services, "The need has been greater than we've been able to address so far," Jones said.
Miller threw on a white lab coat over the business clothes she wore to the ceremony held on the mall's ground floor and rushed upstairs to Carilion's newly established children's clinic. She had an appointment to see a patient, Xander Cash, whom she's treated since he was a toddler.
Cash, soon after Miller entered, announced that one of his teeth is wiggling.
"A tooth is wiggling?" Miller said. "You know what that means? It means you're a big boy now."
Miller, originally from Brazil, moved to the United States to work with Carilion, one of the few health systems with a dedicated dental program. She underwent a lengthy recertification process to work a job abut which she's passionate.
"Your smile is the window into your soul," Miller said. "We live in a society of band-aids. We put caps on rotten teeth. I love to be able to ingrain in people's minds at the beginning, at an early age, that their teeth and their smile are important, so they don't need those band-aids."
While the hope is that some of the pediatric dentists who enroll in the two-year residency will choose to stay in Southwest Virginia, the program will also have the more immediate benefit of bringing certified dentists to the area who will be able to see patients while completing their residency.
Dentists completing a residency would train at the Carilion Clinic Dental Care wing at Tanglewood Mall. Nancy Agee, CEO of Carilion Clinic, said that the new program represents another step in efforts to revitalize the mall, once a vital commercial center that has hemorrhaged stores and customers to new shopping trends.
"Our work here has shown progress, as you can see by the dozen or more businesses that have opened or plan to open here since the project began," Agee said.
Frank Lucia, Delta Dental of Virginia's president and chief executive officer, said the "desperate need for relief and support" of dental health providers in the region motivated his organization to get involved.
Delta Dental and Carilion already cooperate on oral health education and community initiatives, including a Virginia Tech Carilion School of Medicine lecture series, an endowment to create the first oral health curriculum in a U.S. medical school, and the creation of a community wellness center at Fallon Park Elementary School in Roanoke.
"We continue to search out unique opportunities to strengthen our partnership with Carilion and leverage the capabilities of our two organizations to benefit the communities we serve," Lucia said.
Miller, who will be among the dentists working closely with the new residents, said that pediatric dentistry is very different from adult dentistry, requiring both unique skills and perspectives.
"A lot of people think that kids are just smaller adults," Miller said. "They are not, they're completely different, and to work as pediatric dentists, you have to work on understanding the growth and development of children, and behavioral management to get kids to open up to you."