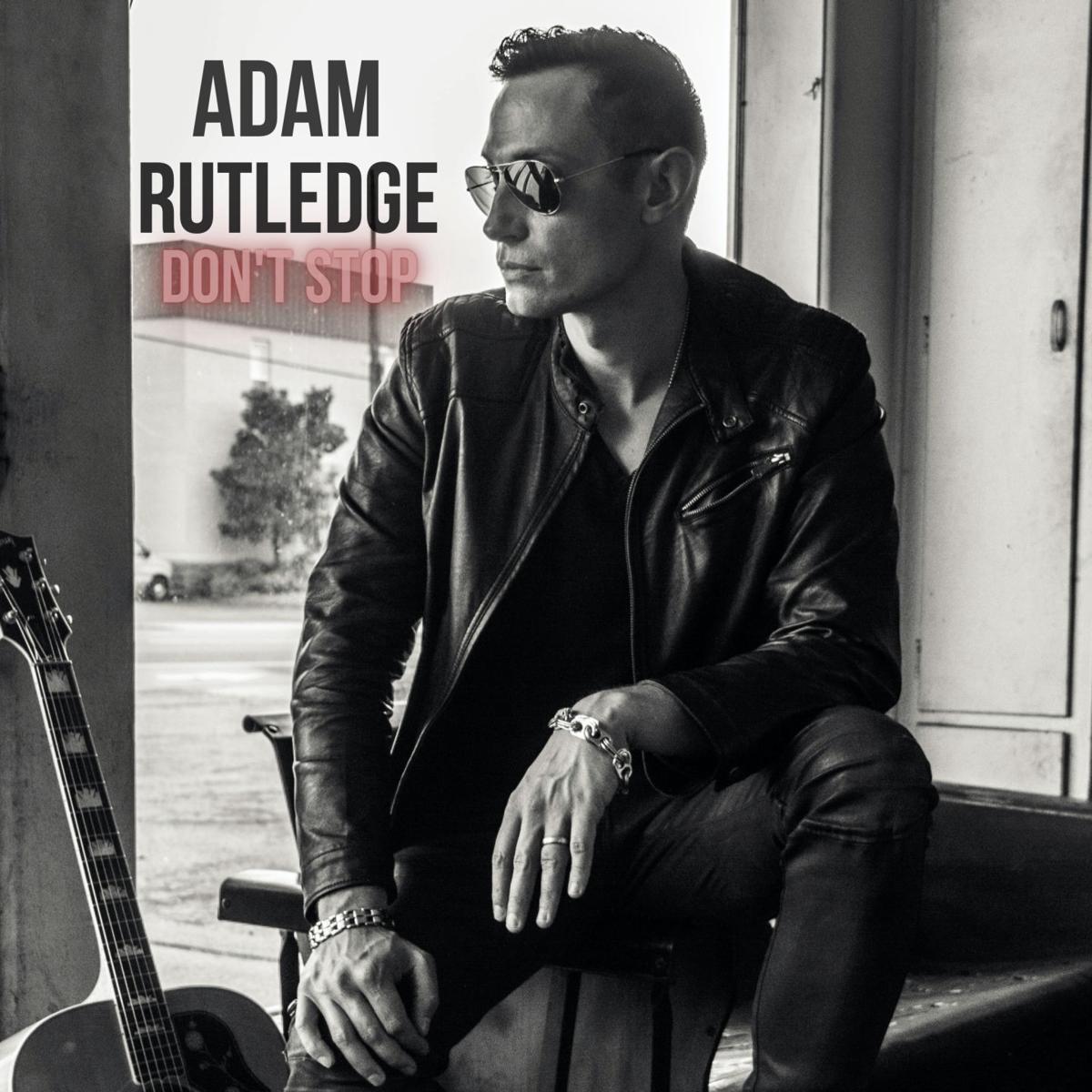 The music business demands touring as a marketing tool for an album. The COVID-19 pandemic demands that touring bands stay home.
That left singer, songwriter, guitarist and performer Adam Rutledge with a dilemma. He had a new album, "Don't Stop," ready to release at a time when road work had taken a full stop. After talks with his management team, including country music hit maker Phil Vassar and Rutledge's writing and production partner (and Vassar guitarist), Jeff Smith, Rutledge decided to let the record drop.
"I think people still want to listen to music, so that's what pushed me to go ahead and put that out now, instead of waiting," Rutledge said in a Monday phone call. "Other artists are putting out records, so why shouldn't we."
Here in the Roanoke Valley, at least Rutledge and his backing band can play live, on a stage that's sort of familiar — a drive-in setting on the Salem Civic Center parking lot.
The "Don't Stop" CD release show, originally scheduled for Thursday, has been moved to Saturday, due to weather concerns.
In late July, Rutledge was on that drive-in stage with his old band, southern rockers Crobar Cane, whose guitarist Jason Weeks and drummer Brett Fulghum are part of Rutledge's country band.
Rutledge said the drive-in performance in July was "really odd."
"It almost feels like a rehearsal," he said. "I know people are out there listening, but there is virtually no interaction. When the song is done, you can hear the cheering off in the distance. I hate to say that. I hope it doesn't diminish the listeners' experience, but everything just feels so separated."
The stage is cordoned off from the audience as far back as the P.A. sound tech's station. Beyond that point, cars can park, with enough room in between for them to get out chairs and coolers and enjoy their night, Rutledge said.
"But for us on stage, it's sort of sterile, man," he said. "It's sort of fun, but it's sterile."
Rutledge is no stranger to excited Salem crowds. He was a 6-foot-3 shooting guard in 1999, when he led Salem High School's basketball team to a state championship with a 17-point game and was selected for all-state honors. Rutledge signed to play at Roanoke College, but quit the summer after he graduated high school.
"That's one thing I regret out of my life so far, is I didn't hold up my deal to Coach [Page] Moir," he said.
He is determined to not let that happen with his music career, which he says is equal parts blessing and curse. He'll spend money that he probably shouldn't to make the best record possible, for example.
"I guess the blessing is, I know I went forward. I went all in. At least I can say that, if it doesn't work out."
Be the first to know
Get local news delivered to your inbox!