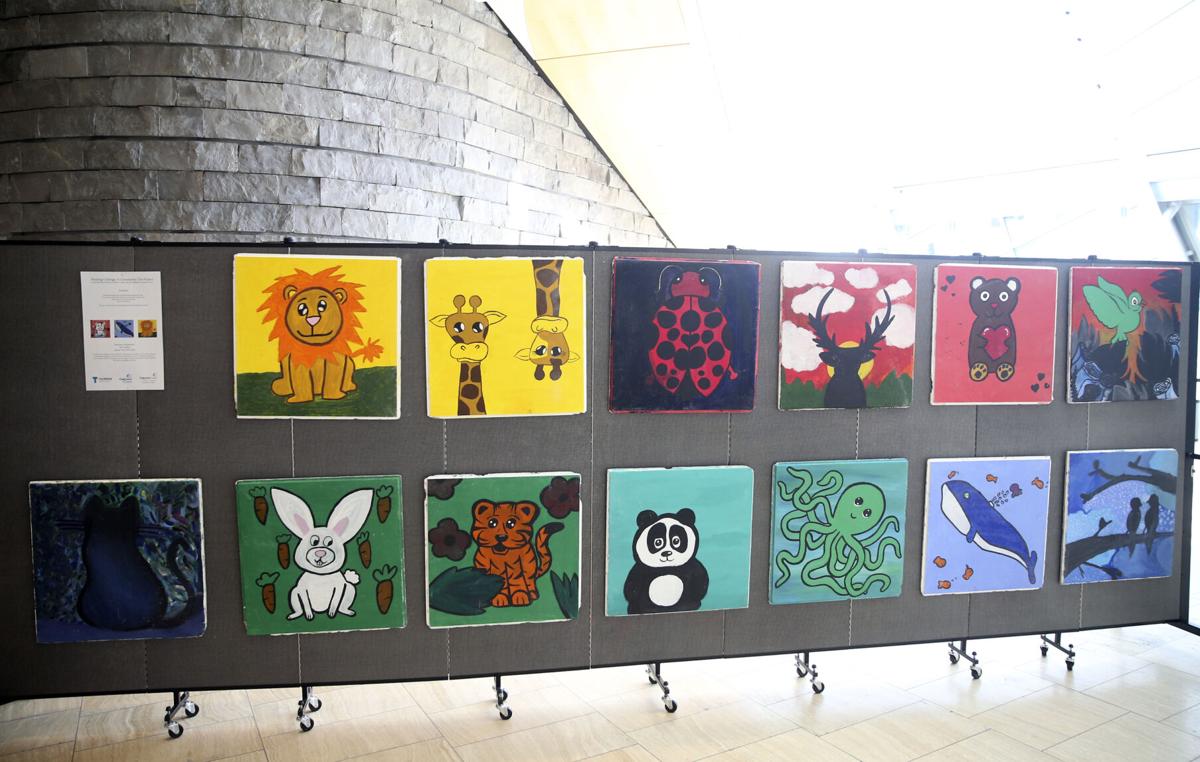 The Taubman Museum of Art in Roanoke made the shortlist for the highest national honor bestowed on museums and libraries.
"We've been receiving email after email of congratulations," said Cindy Petersen, the museum's executive director. "We are humbled by the nomination."
The Taubman is one of 30 finalists for the 2021 National Medal for Museum and Library Service. Southwest Virginia has two representatives on the list this year, as the Virginia Museum of Natural History in Martinsville is also a finalist.
The finalists were chosen from about 150 nominees by Crosby Kemper, director of the Institute of Museum and Library Services, guided by advice from the federal agency's governing board, said institute spokesperson Brittany Vanderpool.
In a statement released Thursday, Kemper said that the nominees are being honored for "their extraordinary efforts through the pandemic, the recession, the racial justice protests, and national divisions to serve, heal, and bring together our communities."
"Art can also be a valuable tool in helping people deal with loss and trauma," Petersen said. "When COVID-19 hit, we adapted our outreach programs and worked with our community partners" to keep serving groups such as grade school students, retirement community residents, health care workers and people receiving help from shelters and food banks.
Programs the Taubman launched after the pandemic began include "Brush Pals," which distributed more than 70,000 art kits, worksheets and "Cards of Encouragement" through Southwest Virginia, and "Healing Ceilings," a partnership with other organizations and institutions in which participants were invited to paint ceiling tiles destined to be installed at Carilion Clinic facilities as a way of providing comfort to patients.
Established in 1996 by combining the federal Institute of Museum Services and the Library Programs Office, the Institute of Museum and Library Services is the main source of federal grant funding for museums and libraries. In years past, the Taubman has received five grants from the institute totaling about $323,000.
Three libraries and three museums will be named winners in May. Should the Taubman be among them, museum staff will get to participate in a virtual ceremony that might be presided over by First Lady Jill Biden, as traditionally, the nation's First Lady presents the medals. Biden's participation has not yet been confirmed, Vanderpool said.
During their time in the White House, Laura Bush and Michelle Obama personally bestowed the medals. Melania Trump did not take part in the medal ceremonies during her husband's years as president. The medals weren't given out in 2020 because of the onset of the pandemic, Vanderpool said.
This week has been a blast of good news for the Taubman. The day before Petersen took part in the conference call where she and the directors of the other medal finalists learned of their nominations, the American Alliance of Museums shared the news that the Taubman has been awarded accreditation for the next 10 years.
"We're just bubbly with excitement," Petersen said.
The notice from the alliance, shared by Petersen, called the Taubman "a visionary organization that might well serve as a model for other American museums — for thriving not just surviving — during this challenging moment in the nation's history."