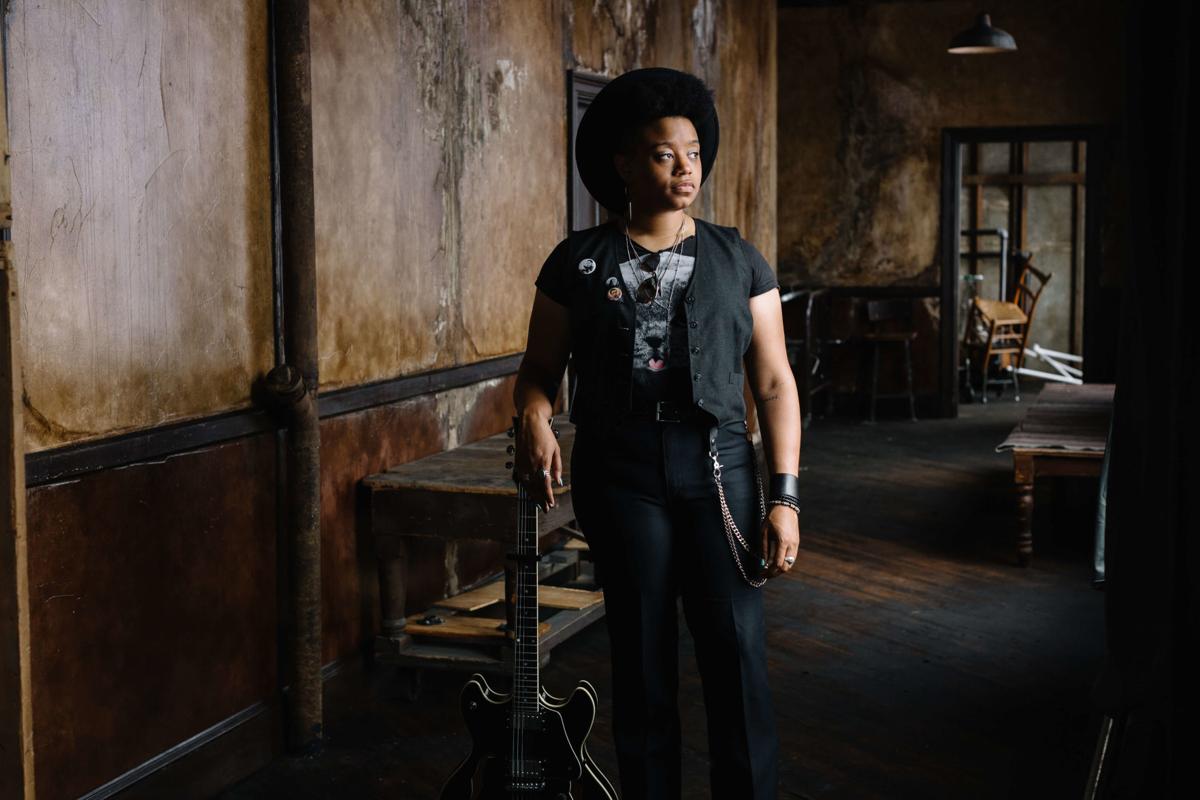 Music lovers who bought tickets to several Blue Ridge Music Center shows this summer have more than one reason to be bummed out.
The first bummer came when the venue, off the Blue Ridge Parkway near Galax, had to cancel Old Crow Medicine Show, Steep Canyon Rangers, Tuba Skinny and Abigail Washburn & Wu Fei.
The second bummer continues to play out. The BRMC's third-party ticket vendor, Brown Paper Tickets, has yet to pay a refund, according to the Crooked Road-affiliated venue, in a statement on its website, blueridgemusiccenter.org/cancellations.htm.
"While a message on [Brown Paper Tickets'] website indicates that they will eventually pay back all money owed to venues and ticket purchasers (covid-recovery.brownpapertickets.org), it appears that in fact they have not been making these payments or refunds," the statement reads. "It is uncertain whether they will ever be able to pay money owed to venues for completed shows or to refund ticket purchasers for canceled shows."
The trouble isn't simply relegated to the out-of-the-way amphitheater. Customers across the country are complaining about the Seattle-based vendor, according to multiple published reports. Venues and performers alike have felt the pain. According to The Seattle Times:
The 20-year-old BPT, which has grown from a local company to an international ticket broker, handles tens of thousands of events around the world each month. But in the past few weeks, an avalanche of pandemic-related pressures swamped the company, overwhelming its systems. In a flurry of confusing event cancellations and postponements, BPT founder and president William Scott Jordan said, the company and its bank lost control of their financial machinery — together, they decided to shut down the account that paid artists and organizations.
"We lost control over which payments were able to clear and which weren't," he said. "And we managed to piss off everybody."
In a Facebook post from May, the company wrote: "We are deeply sorry for the extended delay in getting payments and refunds to our customers. We also recognize that our lack of timely communications has added to their frustrations during the COVID-19 crisis.
"We're working hard to make our customers whole and improve our communications."
Blue Ridge Music Center, meanwhile, is offering would-be concertgoers a credit coupon good for a future show, any show, at its venue through its 2021 season. It is valid regardless of whether customers are refunded by Brown Paper Tickets or get a reversal on their credit card charge. The BRMC link explains how to go about getting the charge reversed.
"We hope this gesture will be viewed as a sign that we are trying to make the best of a bad situation that is out of our control," the post reads. "We are extremely sorry about the issue with Brown Paper Tickets and would be happy to talk to you about it if you would like to call us."
Multiple shows still scheduled, for now, at Blue Ridge Music Center include Amythyst Kiah and Bill and the Belles with Dori Freeman. As you'd expect, no advance tickets are available; you'll have to drive down to get them at the gate. See the full list at blueridgemusiccenter.org/concerts.htm.
Like to run or bike? Like live music and can't wait to see it return? Want to help out arts nonprofits?
Salem Civic Center and Fleet Feet have an idea that is so crazy that, as they used to say, it just might work. The two are leading an outdoor exercise event that aims to draw attention to indoor venues while raising money for some Southwest Virginia arts organizations.
They're calling it Miles For Music. The virtual event with multiple in-real-life components runs from Sept. 1 to Sept. 20 and centers on the ride, walk, run, 5K, 10K, half- or full-marathon experience of participants' choice.
In other words, pick your own literal exercise adventure, with a portion of each entry fee going to one of three nonprofits: Roanoke Children's Theatre (soon to be known as Virginia Children's Theatre); Roanoke Valley Children's Choir; or Blue Cow Arts, the nonprofit that helps support FloydFest and other artistic endeavors.
Miles for Music is bringing together Salem Civic Center, Berglund Center, Harvester Performance Center, Jefferson Center, Sidewinders Steak House and Saloon, 5 Points Music Sanctuary, Parkway Brewing Co., Roanoke Symphony Orchestra, Olde Salem Brewing and The Spot on Kirk as collaborators.
The idea is that, despite current, pandemic-related restrictions on live music indoors, it will come back to a full schedule, according to the news release.
Registration is open via salemciviccenter.com/MilesforMusic. The deadline is Aug. 12, for those who want a guaranteed shirt size and medal. It's $40 and includes that race Tee; a downloadable racer's bib; a custom medal with a ribbon featuring the music venues; and online tracking of times and standings.
A gem from the inbox: New song, video from Devon Gilfillian
Soul and blues man Devon Gilfillian has impressed audiences at FloydFest, Harvester Performance Center and at Abingdon Music Experience presentations. He was scheduled to return to FloydFest next week (next week, if you can believe it!) before organizers had to cancel the fest, because, well, you know why they had to cancel.
Gilfillian has released an inventive lyric video for "The Good Life," from his debut album, "Black Hole Rainbow." It starts with a few seconds of silence as white words on a black screen read: "The fight for love, and the battle against social injustice starts with understanding the struggles of people who don't look like you. We will only find peace when we replace fear with love for all humans."
The retro-soul number with a hip-hop groove is beautiful to hear — the chorus will get you — and the video is cool to see. Catch it at youtu.be/ELFYtrbXLE4.
Stay up-to-date on what's happening
Receive the latest in local entertainment news in your inbox weekly!