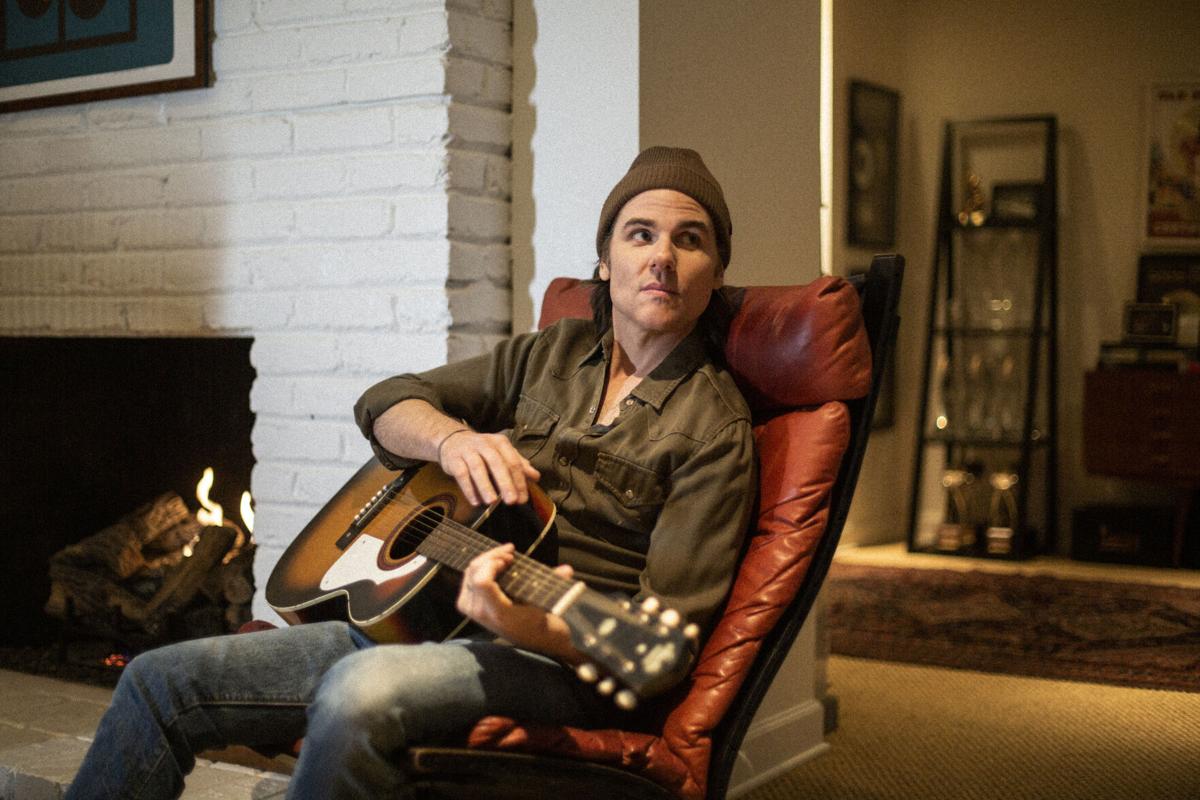 Before Roanoke Valley native Ross Copperman became one of Nashville's most successful country music producers and songwriters, he was an aspiring pop-rocker, living in England and recording for a major record label there.
That didn't work out, but his next step did. Copperman has been a part of going on 30 No. 1 hits, working with the likes of Dierks Bentley, Darius Rucker, Keith Urban, Kelsea Ballerini and Luke Bryan. His Nashville music scene peers didn't know anything about his past life, he said. But he never gave up the idea of doing his own music.
Writing sessions with international pop star Ed Sheeran dropped kindling on Copperman's never-forgotten dreams.
Earlier this month, the Glenvar High School grad announced that he had signed with New York City-based independent label Photo Finish. His debut EP with the label, "Somewhere There's A Light On," drops in May. It will be Copperman's first solo project in a decade.
The imprints of his 10 years of Music City success are all over the project.
"I've had the blessing of working with so many amazing artists in Nashville in the last decade and more," Copperman said in a phone call from Nashville. "I've learned so much. I've learned from engineers, from studio musicians, from artists, from producers. If I had known everything that I know now when I was making that album in the U.K., it could have been a lot different.
"It wasn't meant to happen then. It's just been a really cathartic process for me. It's been very full circle, coming back to my artistry. It's always been burning within me."
That doesn't mean his songwriting and production career will stop.
"I'm not by any means stopping what I'm doing here in Nashville," he said. "In fact, I think it's kind of amplifying, because it's another outlet for me."
About three years ago, Sheeran, whose smash pop songs include "Afterglow," "Shape of You" and "Perfect," had the urge to write a No. 1 country number. Copperman knows something about those.
"That was his goal, and I was like, 'Ed, let me help you make that happen,'" Copperman said. "So he spent about a month in Nashville. And I called every artist I knew. Kelsea flew cross-country to write with us. Kenny Chesney came in. … We wrote with Florida Georgia Line.
"So we were kind of just grinding it out together. We wrote 12 songs while he was in Nashville. And it was a really beautiful experience getting to work with such a kind, talented, amazing human."
They didn't reach Sheeran's goal. What they did do was write a couple of songs, "Electricity" and "Therapy," that Copperman fell in love with. Though the songs were being pitched to different acts, Copperman couldn't quite let go.
"I just lost my mind with those two songs," he said. "They were two of my favorite songs I had written in a long time. I just couldn't get them out of my head, and I was obsessed with them.
"They're not really country songs, and so after a while of singing them for a year, I reached out to Ed. I was like, 'Ed, I think these might be my songs. Would you be OK if I sang these songs?' He was so excited. He gave me his blessing and was kind of asking how it felt for me to be back in the artist seat.
"Ed really sparked that thing in my brain of, wow, I can do this, and Ed Sheeran's supporting me doing this. So that's pretty awesome."
He began to gather a team around him that included Photo Finish's general manager, Michael Collin, with whom he had been friends since they were college interns in the New York music industry. Copperman's manager, Steve Bersky of Foundations Music, believed in the music that Copperman wanted to record. And a young producer, Alex Mendoza (Zayn Malik, Shaed) helped Copperman find the sound.
"You could almost say that I've been searching for my voice again for the last 10 years," Copperman said. "When you write songs for everybody else and you're producing songs, it's kind of like an actor or actress taking on the role. You're taking on that role and fulfilling that voice. In that process, you kind of forget what your songs should be like and and what your songs should sound like and what you should say."
Copperman says he has "realistic expectations" about what he wants from this solo career restart.
"I'm not trying to go sell out an arena or a stadium," he said. "I would love to be able to headline theaters, like the Ryman [Auditorium, in Nashville]. That would be my dream in maybe two years. I would love to get my Spotify, Apple and Amazon Music up to a significant amount, to where I have a really strong platform to release songs that feel like me."
Copperman used to hide his solo aspirations in Nashville, for fear people there wouldn't take him seriously as a producer. On second thought, he might have been wrong about that.
"For some reason in my brain, I didn't think that you could do both things," he said. "I'm realizing from the support of the community now and all my friends, all my artist friends and songwriters, [they] are so supportive of me doing this and are kind of cheering me on. It's been just really cool."
Copperman, a four-time BMI Songwriter of the Year Award-winner, is still helping big-time acts craft their music. He's been working again with his friend and frequent musical partner Bentley. During quarantine, he wrote 10 songs over Zoom with Brad Paisley and is co-producing Paisley's upcoming album. He's working on songs for rising newcomer Gabby Barrett, along with stuff for Cole Swindell and Michael Ray.
Meanwhile, his charitable foundation, SongFarm, is working to pair artists with their high school alma maters to provide in-school recording studios. He funded one at his own alma mater in 2019.
"I still think I haven't done anything with my life, man," Copperman said. "I wake up every day and I'm like, what am I doing? I have to do more today. There's never a moment where I sit back and I think, golly, this is great — which is a detriment in some ways, but which also keeps me driven.
"I've always gone a million miles a minute. I wish that I could sit back, sometimes."