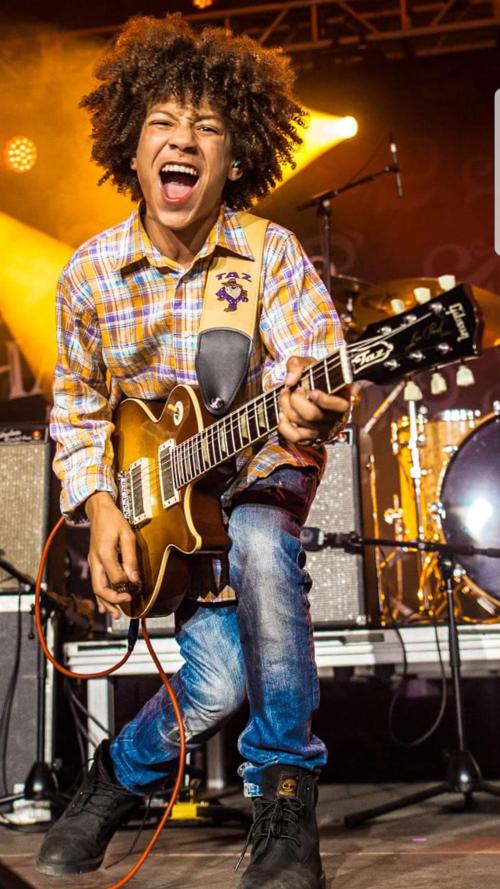 Hundreds if not thousands of live music fans are sharing a lament this weekend. We would have been right in the thick of FloydFest today.
The musical amusement park goodness would have started last Wednesday. But you know, COVID-19.
Not that there hasn't been live music around lately. For instance, Dr Pepper Park hosted throwback hair metal band Dokken on July 17, and according to videos from the park, that one apparently had some strange moments.
First, let's remember that videos don't tell the whole story. These videos in particular showed only the band and the people gathered in front of them at certain angles, with the focus on the performers.
Dr Pepper Park's policy is to take temperatures at the gates; "strongly encourage" mask wearing (that's as far as you can go in the commonwealth, which is pretty toothless); work to enforce crowd-spacing in lines; and multiple other measures you can find in event pages on the venue's Facebook page.
"It's important to note that people in the front were constantly monitored by our security and spaced out," venue owner Waynette Anderson said in an instant message thread. "The people that were grouped together were at the show as a family or group."
But why risk it for Dokken? Or this version of Dokken, anyway. Full disclosure: I'm not the first or only one who had this opinion; lots of hard rock fans went in on him on the Blabbermouth and Metal Injection message boards.
But when you dig a little deeper on this, it's really kind of sad.
Don Dokken — the band's only remaining original member — sounded rough and often badly out-of-tune on those videos.
A prime example is "In My Dreams," one of the act's best-known songs. Witness the Dr Pepper Park version at https://youtu.be/BeHlXDF6UTo. If Dokken sang like that back in the day, he couldn't even have gotten a gig in his own band.
Dokken has said that neck and spinal surgery in 2019 paralyzed his right hand and arm for a time, leaving him unable to play guitar and forcing him to use a walker, according to Blabbermouth. He didn't use a walker, in videos from the Dr Pepper Park show, but he sure enough moved very stiffly around the stage, and his gestures were generally languid.
According to multiple published reports, Dokken in years past also has had radiation treatment for stomach cancer, and later, vocal cord surgery. It doesn't sound or look like he has recovered from any of it.
What an incredibly sad state of affairs for someone who at one time was an effective performer who sold a few million albums. The 67-year-old told Songfacts.com that he knows he is taking a risk, flying to shows.
"But I've got to go out and work," he said. "I want to play."
What he needs to do is take a big rest and get some voice lessons. He has said that he can still sing, but he might want to listen to some board tapes. It's not good. If he has to go out and work because he needs the money, it's sadder still.
I will say that he at least had a good band, including journeyman Reb Beach on guitar. Beach has performed and recorded on and off with Dokken, as well as Whitesnake and Winger. He was subbing for Dokken's regular guitarist, who was apparently skipping live performances to take care of his elderly father, whom he doesn't want to expose to COVID-19. Imagine that.
Dr Pepper Park's Anderson said on Thursday in a video posted at the venue's Facebook page that there are signs posted to remind folks of social distancing guidelines, and a 1,000-capacity on the venue's 2.3 acres. Staff stays masked up and cleans surfaces every half-hour, she said.
She announced during the Facebook Live session that Jamey Johnson was rescheduled for May 15, 2021. Still on the summer schedule, among other shows, are Aaron Lewis (Aug. 27) and Blackberry Smoke (Sept. 10).
Big Lick Entertainment cancels Elmwood shows
The last of the concerts scheduled for Elmwood Park this summer and fall are off. JD Sutphin, principal of Big Lick Entertainment, made that announcement on Wednesday night in a Facebook story.
5 Points Music Sanctuary releases schedule
The Dead Reckoning, the Darkside Experience and Taz Niederaurer are scheduled for outdoor shows in August, according to 5 Points Music Sanctuary.
5 Points organizers will shut down the block of Maple Avenue in front of their building on Aug. 7 to host the Roanoke-area Grateful Dead tribute band The Dead Reckoning. Pink Floyd tribute band Darkside Experience (Aug. 14) and young guitar phenomenon Niederaurer (Aug. 29) will perform at Wasena Park, in what 5 Points is labeling as "Bike-In" concerts by the Roanoke River Greenway.
Stay up-to-date on what's happening
Receive the latest in local entertainment news in your inbox weekly!