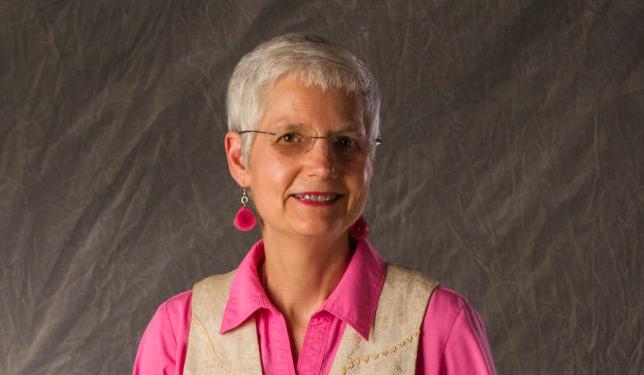 Here's a great little quick-hit, every-Tuesday idea in the COVID-19 era — a 15-minute concert from a folk music performer, with a button for listeners to donate to a Southwest Virginia food bank.
The mini-concerts, which you can find at Third Street Coffeehouse's Facebook page, have so far featured such Southwest Virginia singer/songwriters as David Simpkins, Mike Pearrell, Kinnfolk and Bill Hudson. Other locals are scheduled for upcoming weeks, with Laura Pole performing on Tuesday, for the next version of Tuesday Tunes for Feeding Southwest Virginia.
Third Street Coffeehouse's chief organizer, Bob Schmucker, said that his team is nailing down dates for nationally known acts Darrell Scott and Tom Paxton.
During those 9 p.m. shows and a few days beyond, viewers have the option to donate to the food bank Feeding Southwest Virginia, which serves 26 counties. The shows so far have raised $2,730 for the food bank, Schmucker said.
"Here's the really neat part of it: For every dollar contributed, they're able to provide five nutritious meals — not just macaroni and cheese stuff — but meat and veggies and fruit and stuff like that," Schmucker said. "Man, to me, that's incredible leverage."
He recognized the need when coronavirus-related layoffs began to hit in mid-March.
"I don't like wringing my hands about problems if there's a way to do something about it," he said.
So he did something. At first, Schmucker did the fundraising from his own Facebook page, but soon realized that viewers might like some more variety. The rest of the Third Street team agreed, and began hosting the shows from that page.
The venue has done a Feeding Southwest Virginia fundraiser each fall for about the past half-decade, Schmucker said. It was clear that such an undertaking wouldn't work, logistically, and the need was more immediate.
"We certainly can't do a big event like we've done in the past, so we need to get on this now, do it bite by bite, week by week," he said. "And it seems to be working."
Months later, many are still out of work, and of those who have returned, particularly to service industry jobs, there is not as much work available.
"And all the government assistance seems to have dried up now," he said.
Fortunately, Third Street Coffeehouse has a built-in audience.
"We've got people that care," he said. "One of the things about Third Street is we've got an audience that for the past few years has been very generous supporting causes like Susan G. Komen and … Feeding Southwest Virginia."
Pearrell set the record for donations to date, with his audience chipping in $365 the night he performed. The donation button stays live for days after the performances, which you can find at bit.ly/thirdstreetFB. Third Street will continue making these presentations, with occasional breaks on such days as Sept. 29 — the date of the first 2020 presidential debate — "till all the shelves are full and all the people are fed," he said.
Lisa Uhl, director of marketing and communications for Feeding Southwest Virginia, said that the organization is grateful for such longtime supporters as Schmucker and others who have set up fundraisers without being asked.
"It is really creating a sense of community and support for feeding our neighbors … people who are across the street, people who are down the street," Uhl said. "This pandemic has created food insecurity for people who never thought that they would face that in their lives."
Feeding Southwest Virginia, formerly known as Feeding America Southwest Virginia, has two food distribution pop-ups scheduled, through a grant from Wells Fargo. The events are on Sept. 25 and Oct. 2, from 1 to 3 p.m. in the parking lot at Wells Fargo's corporate office at 7714 Plantation Road. Each event can serve up to 1,200 people, Uhl said.
For more information about how to access the food bank or donate to the organization, call 342-3011 or visit feedingswva.org.
Stay up-to-date on what's happening
Receive the latest in local entertainment news in your inbox weekly!