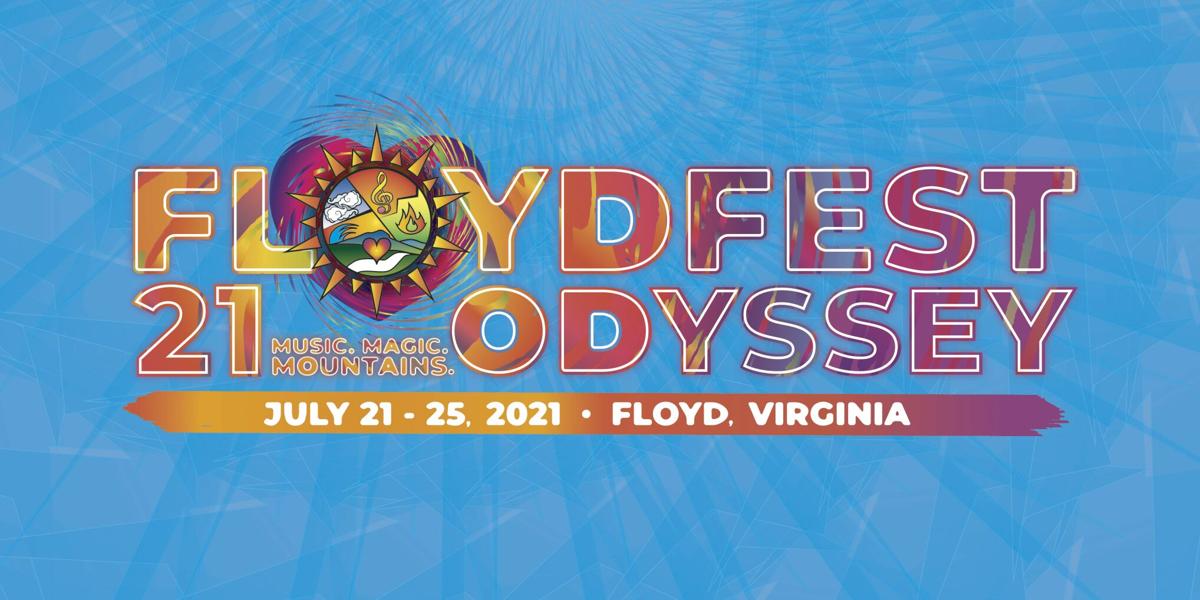 FloydFest, moving forward with plans for a late-July run in the novel coronavirus era, has announced a couple of different music lineups with histories of great crowd engagement.
This year's event, dubbed FloydFest 21~Odyssey, returns after last year's forced COVID-19 cancellation with plenty of big headliners July 21-25, including Sturgill Simpson and The Avett Brothers. It also features the audience-voted On-the-Rise competition, and the Local Love lineup.
This year's On-the-Rise acts are:
49 Winchester, Ashley Heath and Her Heathens, Bailey Bigger, Bandits on the Run, Big Atomic, Casey Noel, Chance McCoy, Christian Lopez, darzo, Dr. Bacon, Free Union, Grizzly Goat, Into The Fog, Music Road Co (from Floyd), Nicholas Jamerson & The Morning Jays, Pressing Strings, Restless Leg String Band, Sexbruise?, Short & Company, Taylor Scott Band, Thunder and Rain, and Unaka Prong.
McCoy's is an interesting case. He left Old Crow Medicine Show (which is among the bill-toppers this year) to pursue his own career. Wonder if he'll join them onstage in July.
Want a preview of what these performers are all about? Check out the Spotify playlist that FloydFest folk made: http://bit.ly/FFontherise.
Another FloydFest tradition, the Local Love series, is what it implies, and the bench is deep. Acts scheduled are The Ambassador, APEX, Blue Mule, Chupacabras, The Dead Reckoning, Dharma Bombs, Empty Bottles, Exit 109 Bluegrass, The Floorboards, GOTE, Isaac Hadden Project, The Jam (not to be confused with the band that did "Town Called Malice" in the early '80s), John McBroom, Jordan Harman, Lazy Man Dub Band, My Radio, and Orange Culture.
The two-decade old event off the Blue Ridge Parkway in Patrick County continues to receive recognition from outdoorsy publications. Blue Ridge Outdoors Magazine readers selected FloydFest as "Best Music Festival (Overall)" and "Music Festival Missed Most in 2020" in the magazine's Best of the Blue Ridge Awards. The festival received runner-up honors for "Best Family Friendly Festival" and "Rowdiest Festival," which is quite the balance to strike.