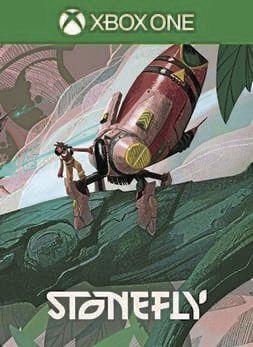 Game developer Flight School Studio is quite good at creating beautiful experiences that don't easily fit into the standard boxes you expect from video games. Such is the case with its latest game, "Stonefly," in which you pilot giant mechanical vehicles that behave like tiny, agile insects. (Or maybe everything in the game is tiny and insect-size? The world that Flight School has made is striking and unexpected.)
Played from an isometric view, combat in "Stonefly" consists of flipping over enemy bugs and pushing them off the environment in an almost sumo wrestling-like fashion. It requires some finesse and strategy, particularly since the various robo-insects you pilot will behave differently.
For me,"Stonefly" took just a bit too long to get going, and then it's slowed up by the need to repeatedly collect resources to improve your abilities.
Still, it's a game unlike anything else you've likely played recently, and it's got a lot of impressive elements, especially considering that it comes from a relatively small team.
Available on PC, Switch, PS4, PS5, Xbox One and Xbox Series X|S