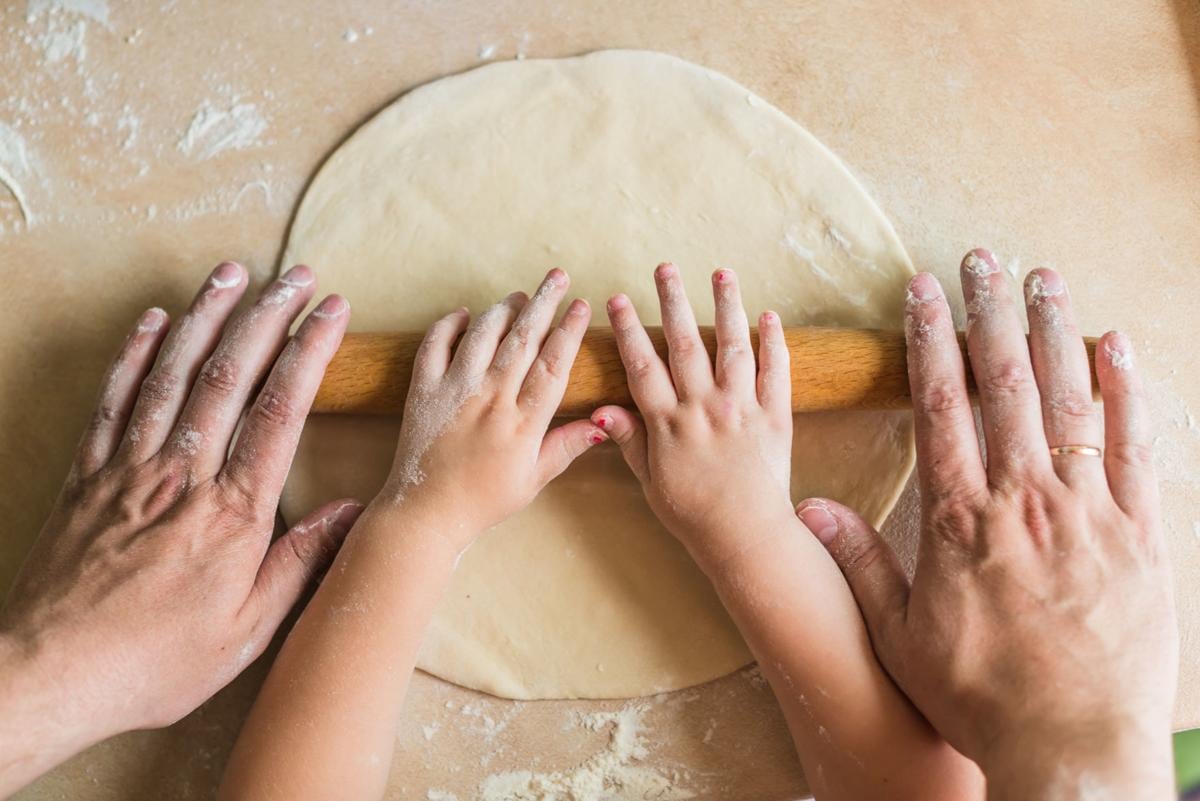 Among the many challenges parents face right now is keeping children occupied while school and extracurricular sports, lessons and activities are off-limits. For those fortunate enough to be able to work from home, juggling job and parenting responsibilities is an added concern. TV shows, movies and the internet offer varying levels of entertainment and edification, and perhaps now is no time to be too fussy about some screen time. However, many parents are looking for ways to get kids away from screens where possible.
Wade Whitehead teaches fifth grade at Crystal Spring Elementary School, and is a fourth-generation teacher who has won multiple awards, including the Virginia Lottery Super Teacher Award. He said that in the midst of online and packet schoolwork assignments, it's important to remember that learning should be fun.
"This is the journey, this is the adventure," he said. "Kids love to learn and to have fun, and the best teachers ensure both of those happen every day." Though by necessity his teacher website features online links to classroom learning, he's a big fan of pixel-free time. He grew up near Bristol, Tennessee, and recalled a time when snow closed his school for a month.
"I started thinking about what I did and what my grandparents thought up during that month," he said, which led him to create a list of activity ideas. The list has since been shared around the world via Twitter, Facebook and messages over 100,000 times, and can be downloaded from his website at wadewhitehead.com/at-home. It features activities suitable for elementary-age students and covers a range of subjects in an engaging way. Poems written in sidewalk chalk and alphabetizing spices help with language skills; measuring rooms in the house and setting a clock ahead "three hours and seven minutes" are creative ways to incorporate math into the day; discovering how long various liquids take to freeze and folding paper airplanes in different styles to see how far they fly gets some science into the day. Other stuff Whitehead suggests, like learning morse code to communicate through walls, is just plain interesting.
Victoria Shephard, a first-grade teacher at Montvale Elementary, said that imagination is key and that children learn through play and experiences.
"There are so many fun ideas for little ones," she said. "Read a book and act it out, with costumes and scenery. Do scavenger hunts for things that start with a certain letter or are a certain color. Dress up in clothes from spring, summer, fall, and winter and talk about each season. Collect things from nature and make a craft from them."
Above all, Shephard said, read. "Parents, read to your child and have them read to you. Talk about the stories. Enjoy the learning and bonding that happens through just spending that time with them."
Both Whitehead and Shephard stated that having some kind of schedule is important, and Whitehead explained that the best way to create one is for parents and kids to work on it together.
"Kids love choices, and a happy learning environment is built on choice," he said. "Not whatever they want, but choosing from a list of options you've provided." Be prepared to say "that's not a choice" and redirect if necessary. Whitehead suggested making index cards or a list of options that kids can decide from.
"The day needs to be laid out so that there is choice time, free time and some predictability to where joy will appear," he said. "Kids love having something to look forward to, something later in the day that everybody's anticipating, like sidewalk chalk, a scavenger hunt, or eating in a tree."
Whitehead added that every Monday is a reset, and talking about the schedule beforehand helps ensure that everyone knows what to expect and is accountable.
Even older kids who are more independent do well with a schedule. Shephard and her husband, Charlie, a history teacher at Read Mountain Middle School, have two high school-age sons, and she said having a schedule helps them manage time away from their friends.
"They do schooling in the morning, then work out, do yard work when it's nice. Later they have free time for watching videos, ping pong, board games, etc."
Mealtime is another opportunity for older kids to engage. While kids of almost any age can get involved in meal preparation, older ones can take on more responsibility. Charlie Shephard had his sons each choose a country to research and then make a meal from scratch. One chose Argentina and served barbecued meat and sausage with chimichurri sauce, while the other chose Greece and made souvlaki, tzatziki sauce, pita bread, sliced cucumbers and Greek salad. The meal was accompanied by music and conversation about the country they'd researched.
While no one is yet certain of how quarantine might ebb and flow in the months ahead, Whitehead said that it offers an opportunity to reevaluate what's working for families and what might need to change.