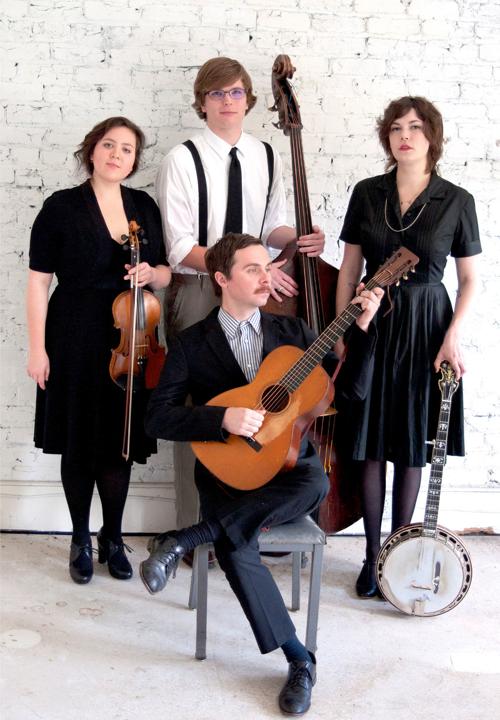 Bluegrass and old-time tunes from Banner Elk, North Carolina.
"Song of the Mountains" TV show recording
With Moron Brothers, Mark Kuykendall, Bobby Hicks & the Asheville Bluegrass, David Davis & the Warrior River Boys, Scott Fore, Lillian Chase
David Davis and his band have just released "Didn't He Ramble: Songs of Charlie Poole."
The headliner, from Johnson City, Tennessee, writes and records original songs in the style of early 20th century country. Freeman, from Galax, has a classic folk/country voice and two albums full of compelling originals.
Americana Afternoon: The Rough & Tumble, Willie DE, Gate 10
The Rough & Tumble is a folk/Americana duo with its home on the road.
Blacksburg trio Uncle Buck is set to release an album, "Back To The Roots."
The latest Floyd Country Store old-time dance concert headliner had played Blue Ridge Folklife Festival, and the Old Fiddler's Convention at Galax.
Owen plays lots of Beatles tunes and other throwbacks, and has originals, too.
London Underground Wakeup Call: Chase Altizer
Altizer lists a variety of influences, including the Grateful Dead, John Denver and MGMT. How's that for variety?
With Amythyst Kiah, Music Road Co., movie "Wonder"
Southern gothic folk singing from Kiah, grooving, funky reggae from Music Road Co. and a movie to kick off a new Floyd tradition.
Thursday Jams: The Steel Wheels, with Sinners & Saints
Americana favorites The Steel Wheels curate the Red Wing Roots Festival, and whip up some strong music of their own.