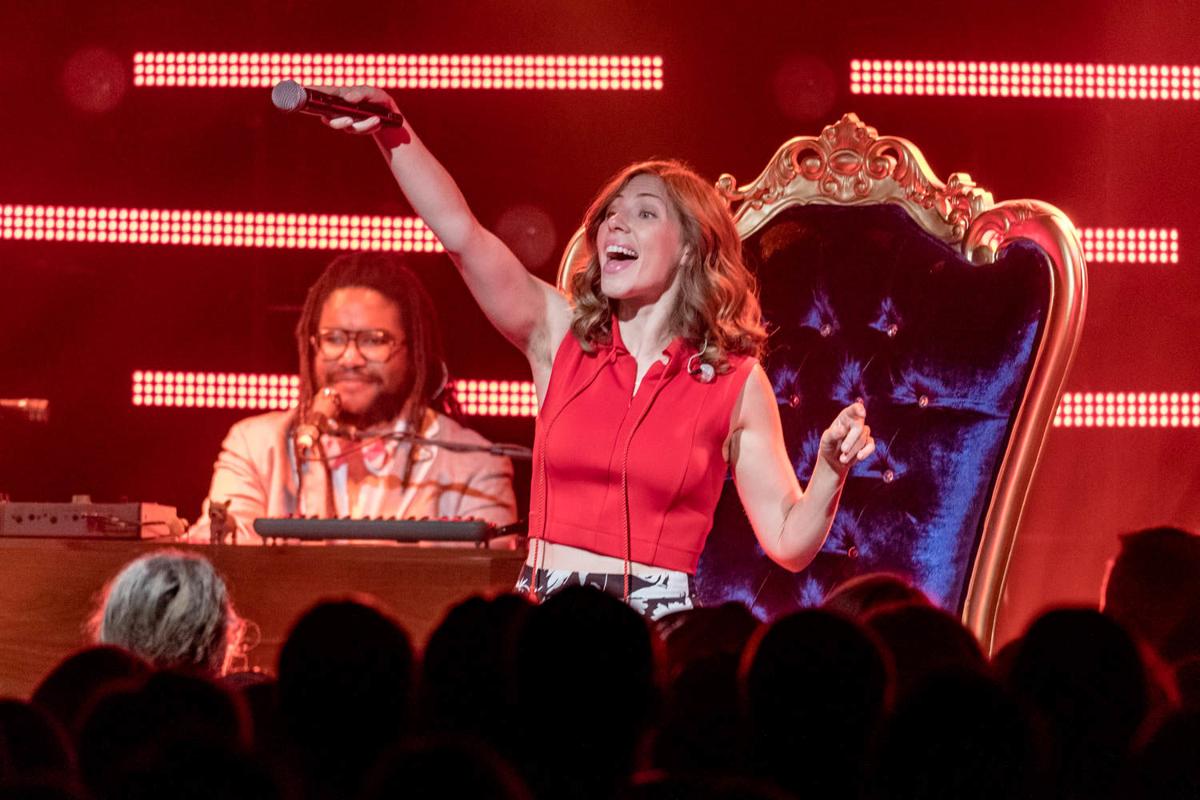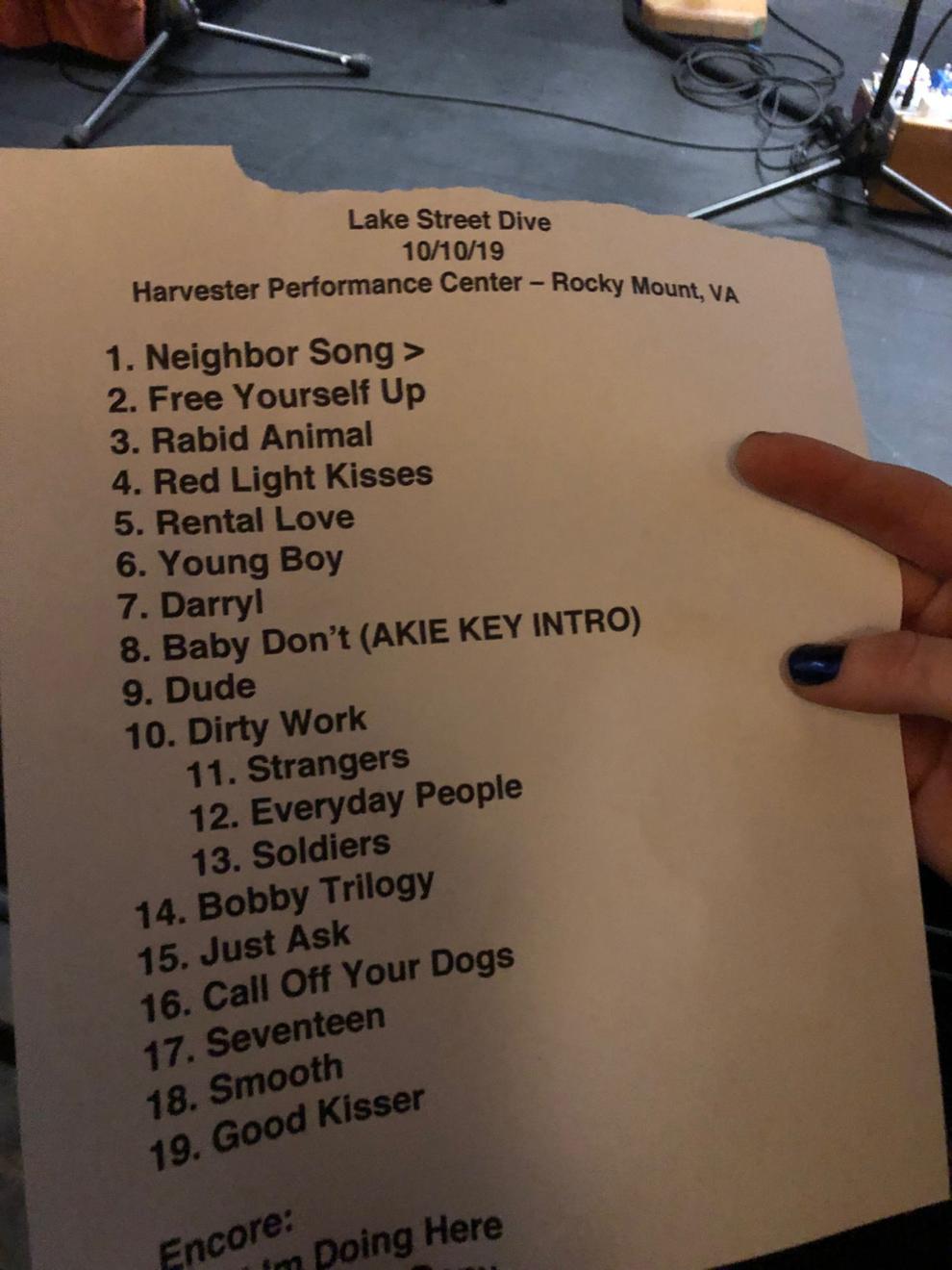 The royal-style throne on Harvester Performance Center's stage gave some indication on Thursday that something different was up with the Lake Street Dive show.
In the pre-show buzz, one fan said maybe lead singer Rachael Price broke a leg. Another one said she definitely broke a foot.
Price, who rolled out to the throne on a scooter when the show started, clarified it all early on.
"We really encourage dancing, during this set," Price told the crowd. "We like you to move your body. I love dancing, a lot. In fact, I was dancing alone, in my apartment, which is how I broke my foot. And that's why I'm sitting on my rightful throne now."
Of course, the standing-room show's audience of more than 700 didn't come for that particular story. They came to hear her sing, and to hear the band play. And she sang. Oh yes, it does not matter whether Price is standing and moving around on stage or sitting on her "rightful throne." The woman has a brilliant set of pipes, and she used them to near perfection during about 90 minutes of jazz, pop and soul music with Lake Street Dive.
And the band played. Much is made of Price's vocal instrument, but the multi-part harmonies and tight instrumentation rounded out a show that had the hundreds dancing and singing along throughout.
They got a big dose of LSD's latest record, the alternative and rock album hit "Free Yourself Up." It included bassist (and band secret weapon) Bridget Kearney songs "Baby Don't Leave Me Alone With My Thoughts" and "Good Kisser" (an adult alternative radio hit for the band); Kearney and trumpeter/guitarist Mike "McDuck" Olsen's hilarious and catchy "Dude;" and Olsen and drummer Mike Calabrese's "Red Light Kisses," earwormy "You Are Free" and "Doesn't Even Matter Now." The latter, a lyrical gem, completed the band's "Bobby Tanqueray" trilogy, detailing the perils of a treacherously beautiful man, and Lake Street Dive performed it in full on Thursday.
It was a tight and vibey show, with every performer going on full spice. A cover of Sly & The Family Stone's "Everyday People" featured a quieter presentation, better to feature the good harmonies and audience singalongs. Speaking of covers, the band's newest member, keyboard man Akie Burmiss, sang Steely Dan's "Dirty Work."
Late set numbers included the jazzy "Smooth" and an encore medley of Hall & Oates tune "Rich Girl" and "Side Pony." "Baby I'm just living my life," the latter's lyric goes. If living your life means playing your collective arse off to a room full of hundreds of people partying hearty, let us all rock that pony.
Opening act Madison Cunningham was a great surprise. She complements a clear and flexible singing voice that can go dark and gritty with finger-picked electric guitar work and compositional skills that brought to mind Bill Frisell and Jonny Greenwood. With a subtle-to-smashing drummer and bassist behind her, Cunningham won the crowd early and kept it throughout in a set that lasted more than a half-hour, and felt even shorter. Cunningham is something special.