Sites may change, but the neighborhood remains for Grandin Chillage. The annual event returns March 31 to launch its spring and summer series, this time in the lot behind Roanoke CoLab.
Chillage organizers are billing it as a return to roots. The last-Friday-of-the-month festival spent several years there before moving to the old service station at Grandin Road and Bluemont Avenue. There, music played and people ate and drank during non-pandemic summers from 2018 to 2022.
The property owner at the former Grandin Automotive has construction plans, and Chillage organizer Carey Shaffner has decided to move back up Grandin Road and to the left, where two parking lots, one an upper-decker, and a bank drive-through provide a funky, if less-linear, party setting.
The series begins at 5:30 p.m. March 31, with Hoppie Vaughan & The Ministers of Soul doing the jamming. Martin's Downtown will sling the chow, and Blue Mountain Brewery is set to pour the brews.
"We are excited to ramp it back up for 2023 with some quality substance," Shaffner said in a message exchange.
Corey Hunley & Matt Powell will be the cats on April 28, with food from Ken & Jayne's and bevs from Starr Hill. The series concludes for the year in October, with Chillagefest, details to come. Go to this story at roanoke.com/entertainment/music to see the full Grandin Chillage lineup.
May 26 Music Road Co. Queen's Vegan Cafe, Kefi Greek Food with Passion, Rookies, Olde Salem Brewing
June 30 Felix, Rock & Roll Diner, Wicked Weed Brewing
July 21 Ben Trout Band, Osoros kitchen, Kefi Greek Food With Passion, Rookies, New Realm brewing
Aug 25 The Jared Stout Band, Chef Claytor's Dream On A Plate, Paper Dragon, Rookies, Devils Backbone Brewing
Sept 29 Charissa Joy and the High Frequency, Lazy Bulldog Food Truck,  Sweetwater Brewing
October chillagefest: date and music TBA, Queen's Vegan Cafe, Mountain Grille
At every event: Two Roosters Kettle Corn, Lib's Lab Face Painter, Big Fun Events games, Bud Light
FloydFest news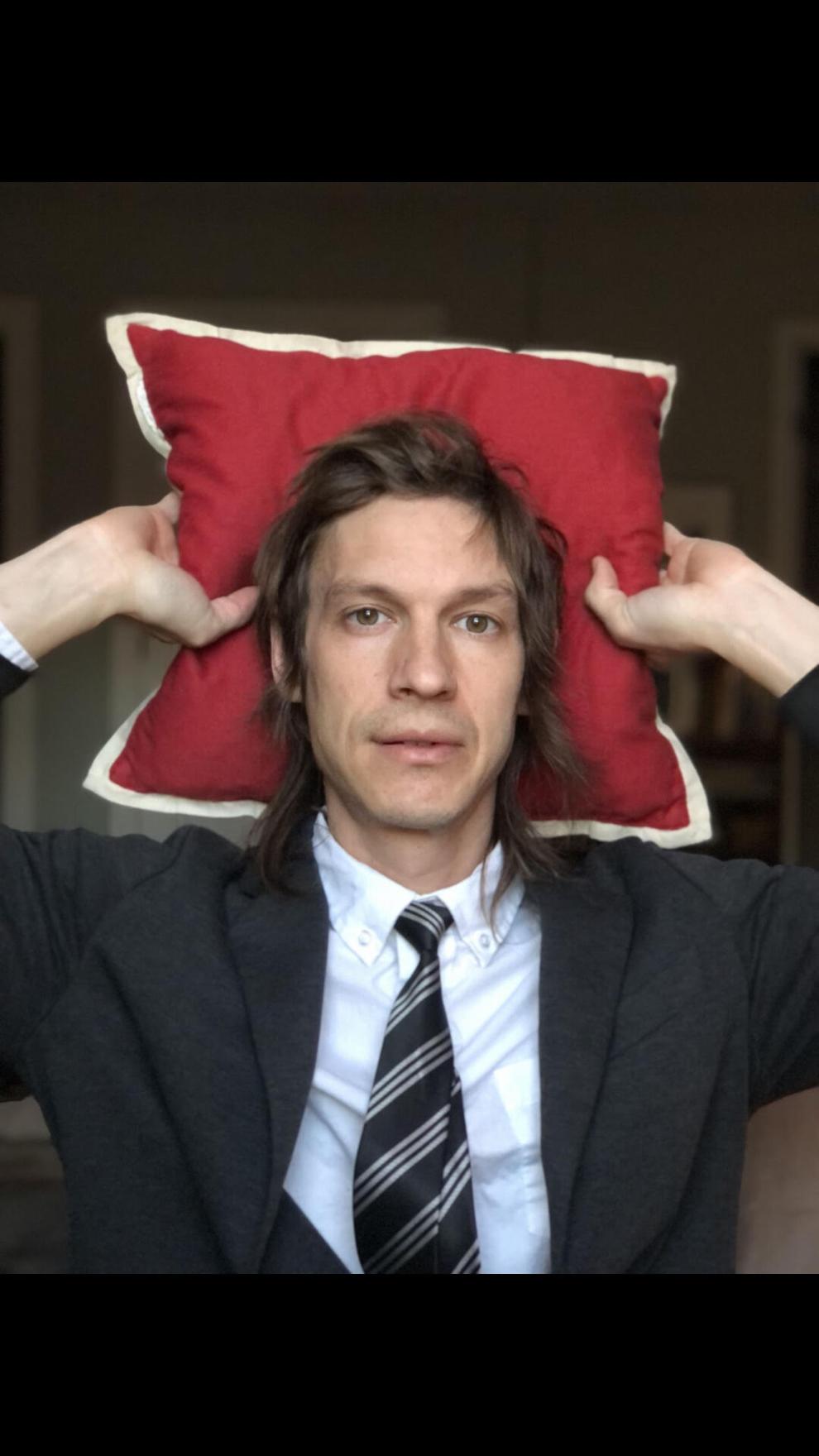 Some might say the music at FloydFest is pretty bitchin.' Now it's official — the Bitchin' Music Group will represent there, with four of its acts on the bill, according to a festival news release.
Jesse Daniel Edwards, L.A. Edwards, Landon Pigg and The Master Speed join the lineup for FloydFest 23~Forever, set for July 26-30 at the festival's new location, in Floyd County's Check community.
Brothers Jesse and L.A. Edwards have played FloydFest before, and L.A.'s wife, Starr Edwards, is his partner in Bitchin' Sauce, which has for years been a FloydFest partner. The couple has toured the nation, moving sauce and songs, and now they've started a boutique record label, teaming with Universal Music Group for rock, country and Americana performers.
If you're looking to wash down some of that Bitchin' Sauce, many potent potables will be on tap across the festival. FloydFest announced its ABC partners this week — Deschutes Brewery, Devils Backbone Brewing Co. (sponsoring Higher Ground Viewing Deck & Stage), Oskar Blues Brewery, Two Lane Brewing (sponsoring the Oasis Stage) and White Claw Hard Seltzer (newest On-the-Rise Competition sponsor).
As previously announced, headliners are The Black Crowes, My Morning Jacket; Sheryl Crow and Goose. Elle King, Ripe, Leftover Salmon, Yelawolf and Shooter Jennings, Nikki Lane and Maggie Rose are among others on the high-octane lineup.
Rooster Walk schedule
The daily schedule is out for Rooster Walk, set for May 25-28. Kitchen Dwellers and Erin & the Wildfire headline on Thursday, May 25. The next day's lineup features Orgone, St. Paul & The Broken Bones, Pigeons Playing Ping Pong, Mike & The Moonpies and Daniel Donato's Cosmic Country.
Greensky Bluegrass feat. Holly Bowling, Black Joe Lewis & The Honeybears,  Kelsey Waldon, Doom Flamingo, Christina Vane and Brandon "Taz" Niederauer hit on May 27. Yarn, Neighbor, Marshall Tucker Band and Crawford & Power will help close the festival May 28.
Dr Pepper Park books Colt Ford
When something is working, Waynette Anderson likes to keep it. Anderson, Dr Pepper Park's proprietor, is doing that with Colt Ford.
The country/rap guy will play the venue for the third time, come July 14. Creed Fisher is scheduled to open. Tickets are $49, $30 and $149 (VIP) in advance at drpepperpark.com.