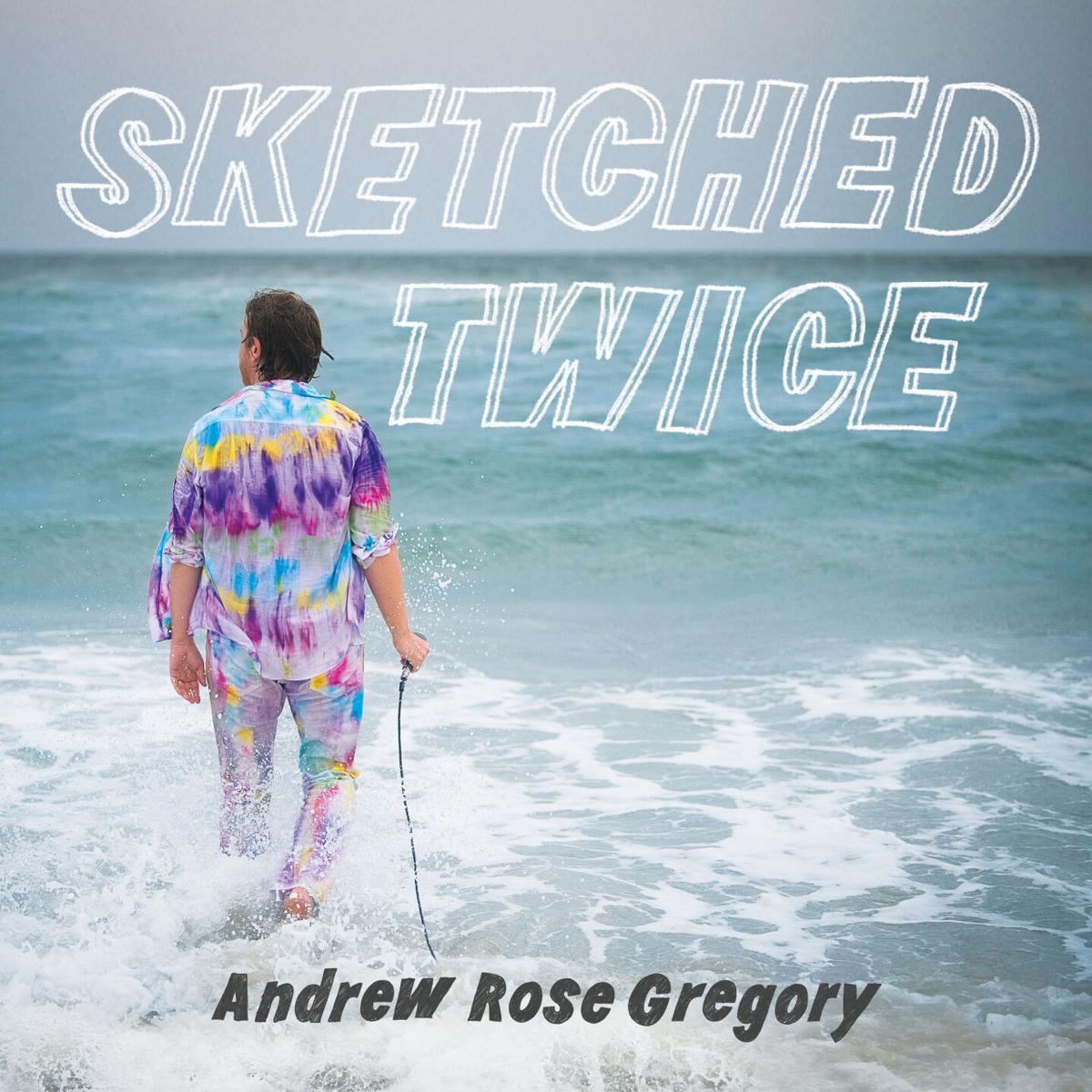 There was a time when it seemed like Andrew Rose Gregory had a future as a folk/rock singer and songwriter. Turned out his future was more in the viral video realm.
The Radford native is part of The Gregory Brothers, which released one viral joint after another in recent years. The "Bed Intruder" video got 150 million YouTube views, and other efforts including "Songify the News" got multiple millions, as well. See them all at www.youtube.com/c/gregorybrothers/featured. The madness continues.
Still, a pocket of Southwest Virginia music fans might remember his gigs at places like Kirk Avenue Music Hall, where he would play his own compelling music. This columnist thinks "Vicker Switch" is one of the coolest folk songs of the century from a Southwest Virginia-born act. See and hear a live version at youtu.be/fDfR_u659Qc.
Now the Brooklyn, New York-based Gregory is back in the business of making original music and releasing it to the world, and by gum, he did a good one in "Sketched Twice," an album due for release on Thursday.
"Got a crack band to play on this, including Mike Maher of Snarky Puppy and Anthony LaMarca of The War on Drugs," Gregory wrote in an email exchange. "So amped with how it turned out, super grooving, in the pocket album. Anthony's drumming reminds me of Levon [Helm]."
His own songs are the stars of the 10-song set, though. Gregory wrote eight of them solo, with brother Michael Gregory in for one co-write. The only cover is of Joni Mitchell's "A Case of You," a number that has been in the zeitgeist of late. Sister-in-law and Gregory Brothers member Sarah Gregory chips in with some vocal goodness, closing the album with the extra-gorgeous "After Close."
It's a record that is worth your time, and if any of the names above mean anything to you, I bet you'll like it. Get a preview via video of the single "With No Hands," at youtu.be/4WmQdlFmE0U.
Back to the future, maybe.
Nashville super producer and songwriter Ross Copperman, who grew up in Roanoke County, has recently pivoted back to his original music business entre, singing, while continuing to write and produce for the likes of Blake Shelton and Gabby Barrett. He has teamed up with Cam for a break-up duo, "Everything Changes," and you can get the flavor via ross.lnk.to/EverythingChanges. Also, a quick correction from a past column about Copperman: Music manager Steve Bersky is part of Copperman's music team, but is not his manager.
Bluegrass musicians Thomm Jutz and Tammy Rogers (SteelDrivers) are teaming up on an album due from Floyd County-based Mountain Fever Records. Hear the advance single, "I Surely Will Be Singing," at mtfvrrec.lnk.to/RJwbs-s. Their album is due next year. Keep track of a lot of high quality music news from that label via mountainfever.com.
Asheville, North Carolina, band The Broadcast, which is a FloydFest perennial and returned to Martin's Downtown last month, has a new single, the country/soul-flavored "Burn One Down." Hear it at ffm.to/burnonedown.
Any of these could make a good (digital or literal) stocking stuffer for the right giftee, and I wouldn't normally be talking about holiday gifts this early in November, but, you know, the supply chain and whatnot.
Go to this column at roanoke.com/entertainment/music to see a live performance of young Roanoke Valley band Incavalli, from its recent show with Orange Culture and Her Majesty at The Spot on Kirk.