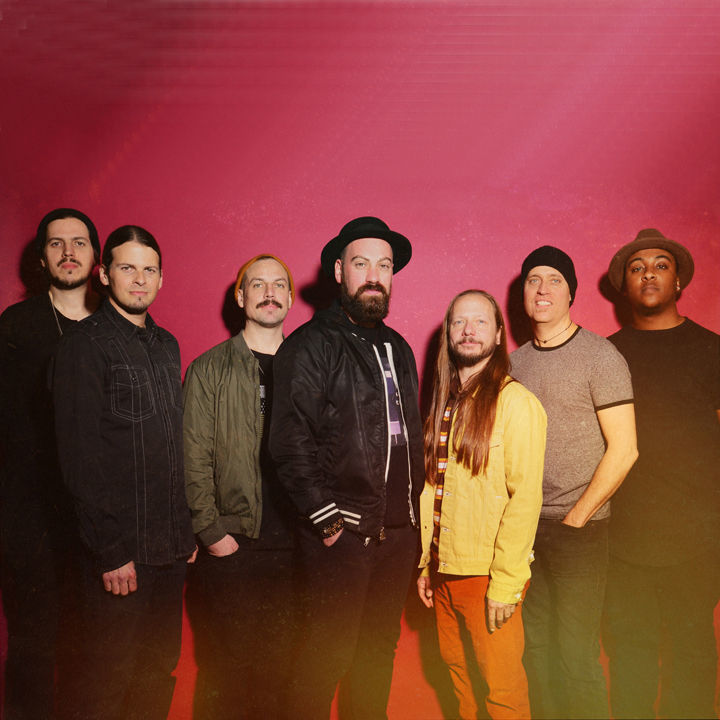 The Motet and Virginia have not been strangers to each other of late.
The Denver-based funk act played multiple sets at FloydFest in late July, and also hit Devils Backbone Hoopla in late September. The Motet played Rooster Walk in 2017, too.
As the band heads toward Rocky Mount for a Friday show at Harvester Performance Center, we did a little social media crowdsourcing, as this reporter, despite the timing and proximity, has yet to catch the band. What did listeners think? Here are some of our responders' thoughts.
Amy Myers Adams: "I've enjoyed them for a long time. The drummer used to be my roommate in Boulder [Colorado]. They've come a long way and they had a good set. They are always danceable and groovy. They fill Red Rocks as a headliner in [Colorado].
"This was my first time seeing them with their new frontman. He was good, but I'm partial to Jans [Ingber, the former singer and a founding member]."
Lee Crumpton (of Home Grown Music Network, Harmonized Records): "One of the best rhythm sections I've ever seen!"
Shanna Kay: "Missed July, but I've traveled to see them a bit. So excited for this one. [Lead singer] Lyle [Duvinsky] has amazing energy. They leave everything on the stage. Swoon!"
Alex Simpson: "Their older stuff and instrumentals are great. Seen them a few times. Lyle brings a lot of energy, but kinda inauthentic unfortunately ... just comes across like a karaoke singer a lot of the time."
Bryan Tinsley: "The bass player is amazing. Plays different styles depending on the song. He really drives their vibe in my opinion."
This show is a collaboration between the Harvester and Roanoke nonprofit 5 Points Music Foundation, which runs the 5 Points Music Sanctuary venue. 5 Points' mission centers on hearing loss, music therapy and education. Organizers including 5 Points founder and director Tyler Godsey will use the show to demonstrate the wearable Subpac device, which generates vibrations in rhythm with the music playing at the time. The Motet show should be a strong example.
Stay up-to-date on what's happening
Receive the latest in local entertainment news in your inbox weekly!