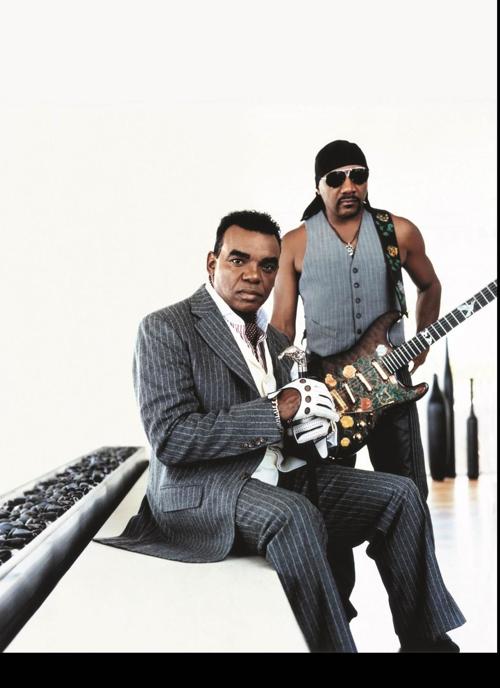 The concert was called "The Big Chill: A FloydFest Ball." Set for Dec. 7 at Salem Civic Center, it was to be a holiday celebration with funky live music.
To this writer, what was important was at the top of the bill — The Isley Brothers, a soul and funk band that has influenced generations of musicians and made millions of hips shake and sway. Turkuaz, a younger act that trucks in some heavy-duty funk and soul, was on the bill, as well.
That show is off, according to an announcement from Across the Way Productions, the FloydFest organizers that planned to coordinate with Salem Civic Center to put on the ball. The why of it is not clear, as FloydFest spokesman Sam Calhoun replied to that question, in an e-mail exchange, by saying that he could not comment beyond a statement that Across the Way released at 4 p.m. today. Salem Civic Center manager Wendy Delano responded the same way.
> The Big Chill: A FloydFest Ball, scheduled for Dec. 7, 2019, at Salem Civic Center has been cancelled. Tickets purchased through Ticketmaster.com will be automatically refunded by Ticketmaster. For tickets purchased at the Salem Civic Center Box Office, please return your tickets to the Box Office for your refund. Tickets will be refunded by your original payment method. The Salem Civic Center Box Office is open Monday through Friday from 10 a.m. to 6 p.m. and on Saturday from 10 a.m. to 2 p.m.
The Isley Brothers, featuring band co-founder Ronald Isley and younger brother Ernie Isley (who started playing in the group in the mid-1960s), are on the band's 60th anniversary tour. Other dates this month and beyond remain on the act's website, theisleybrothersofficial.com.
A bummer, but since it's the holidays, let's focus on the message in the video we've embedded here.
Stay up-to-date on what's happening
Receive the latest in local entertainment news in your inbox weekly!