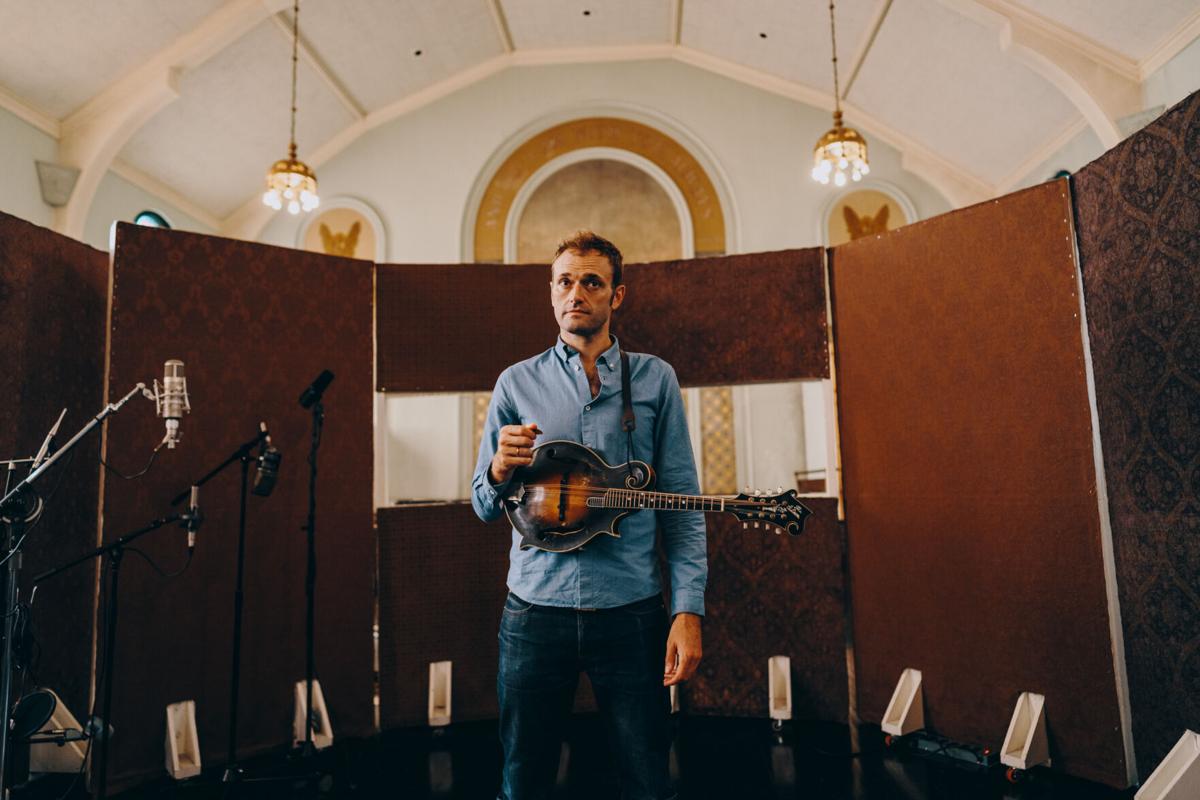 Honky Tonk Thursdays: Redd Volkaert Band
When one of the planet's best trad-country guitar pickers takes a stage, you should try to make it. 
Hear vintage country — and western — from a Los Angeles band.
Americana/bluegrass slingers from Richmond are making waves in Big Lick.
Original music that throws back to classic rock and blues, plus good covers.
California Guitar Trio & Trace Bundy
All the acoustic six-string wizardry one could want on a stage, right in Rocky Mount.
It's the first time here for a guy who won the Kerrville Folk Fest New Folk Competition this year.
A young giant of piano hits the 88s at the Moss.
The Charlotte, North Carolina, headliner puts dream pop in a prog context.
A rocking FloydFest favorite returns to Martin's.
Pop-reggae front man always has a strong band.
Funky jams from Frederick, Maryland.
Check out this young performer's single, "Riverbank," via youtu.be/PqgsNg8xvTI.
Puppeteering funnyman Dunham returns to Berglund.
Details: 5 p.m. Berglund Coliseum, Roanoke. $49.50, $5 parking. 853-5483, berglundcenter.live, jeffdunham.com
A funky band of Richmond all stars will get you moving, just like the name says.
5 Points Open House: Phat Laces, with JGC Trio
Jazz-funk, plus Hendrix- and Trower-style jams, are on the agenda.
This Alabama-based group of rotating all stars brings Pink Floyd's "Dark Side of the Moon" to Rocky Mount.
Hear sweet folk music from an East Tennessee woman.
Indie-folk and Americana from Pittsburgh.
Michael Cleveland & Flamekeeper
Look to Friday's Extra to read more about this world-class fiddle player.
Southwest Virginia bluegrass music mainstay Via (whose lineage, via son Mason, is part of Old Crow Medicine Show these days) returns to Salem.
Hear solo, blue-eyed soul and blues, al fresco (or indoors if it rains), while you shop the Black Dog selections.
What? A solo mandolin show? you say. Hard to scoff at Thile, though, who is not a typical mandolinist. He's not a typical musician, period. This reporter saw and heard the Nickel Creek and Punch Brothers cat playing Bach sonatas and partitas, solo, along with some of his own classically inspired music at a 2013 Jefferson Center show, and was floored. Get an idea of what the singer/songwriter will be up to via youtu.be/s8spApolIdE.
College Reunion Night: Christian Quesenberry Band
This Thanksgiving has grown from high and college friends come back home for holiday, Forks owner Trinkle says.