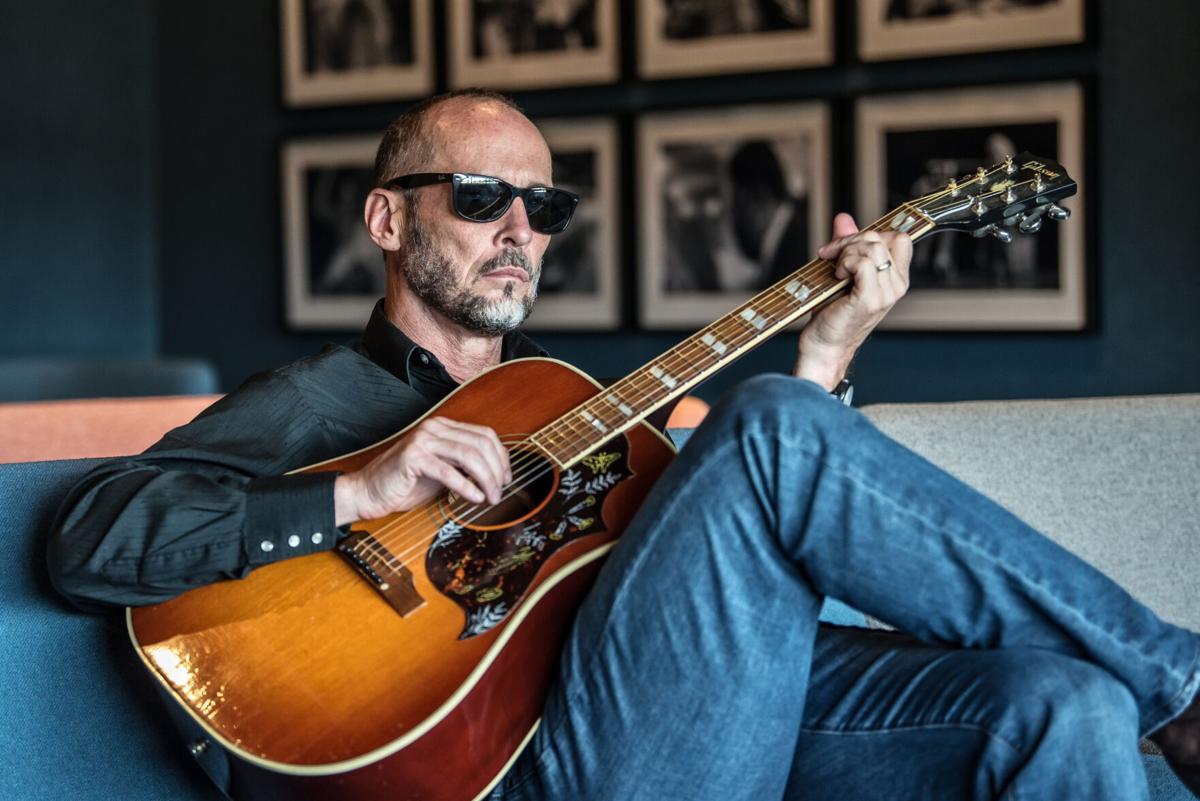 Floyd Small Town Summer Music and a Movie: High Fidelity, with Tatiana & Sonya's Card Catalog, and "Onward"
High Fidelity, a young act on the Rebel Records roster, picks strong bluegrass. Openers Tatiana Hargreaves and Sonya Badigian lead a band slinging both old-time and bluegrass numbers.
Party in Elmwood: The Pizazz Band
Beach music cover song masters will have you shagging all over Elmwood.
Details: 5:30 p.m. Elmwood Park, Roanoke. $5 at the gate, free to 12-younger. downtownroanoke.org
Hi-test string band music from Raleigh, North Carolina.
Starr Hill Can Garden Weekend: Webster's Wheel, Corey Hunley & Matt Powell (Friday); Road to Front Porch Fest feat. Righteous Friendz Band, Slick Jr & The Reactors (Saturday); Eric Wayne Duo (Sunday)
Electric and acoustic music, with strong brews, on a downtown outdoors weekend.
Guys from Arkansas and Los Angeles combined to form this Nashville-based country act. Friday's gig serves as the Jon Pardi after-concert party (see listing below).
Thorn, the wildly entertaining singer and songwriter, took seven years between albums of original music. "Never Too Late To Call," recorded at Sam Phillips Studio in Memphis, came out last week. Expect plenty from that record and deep cuts from the "Pimps & Preachers" purveyor.
Budweiser Summer Series: Jon Pardi, with Priscilla Block
Downtown Roanoke Inc. brings back its signature Elmwood Park series, after a year away due to COVID-19. Pardi, the headliner, has had country music chart-toppers with "Head Over Boots," "Dirt On My Boots" and "Heartache Medication."
This North Carolina stalwart's Grammy Award-winning bluegrass/Americana mix is a consistent crowd-pleaser.
Absolutely sick guitar and sax playing, with high energy and volume.
Country-spackled Roanoke rockers hit Martin's.
Friday Night Jamboree: Josh Blankenship & Friends, The Jugbusters
One set of gospel from Blankenship, and two dance sets to close.
Charissa Joy and the Soul Shakers
Singer/guitarist Charissa Morrison has a new band with guitarist Henry Lazenby, bassist Wyatt Allen and drummer Mason Jennelle. They'll beta test it here.
The Kind Thieves frontman plays a solo show.
NRV quintet has originals, covers from the Allmans, the Dead and more.
Check out this Abingdon act's "State Line Stumble" at youtu.be/kG44UG1VYK0.
Pop and rock covers as humid as a Smith Mountain Lake evening.
Headliner makes a run at being champion of the world at covering "We Are The Champions."
Esten used to play a country singer on TV's "Nashville." Life imitates art with this one.
Relacksachian, Jstop Latin Soul
If you know and love longtime Northside High School teacher and coach Mich Peters, come out early. Relacksachian, a band that includes her two sons, will be celebrating her retirement, after 44 years. Stick around later for a salsa soiree.
Seph Custer & The Flatbreaks
High-energy folk-rock from the talented Custer and his band.
Blues-rock originals and covers from a talented valley crew.
Dig an evening of laid-back soul-jazz.
SedaliaFEST: Bluffett & The Son of a Sailor Band, Coleman Brothers Band
This fundraiser for Sedalia Center features a Jimmy Buffett tribute band.
Greer and his band play blues, rock and Americana originals and covers.
Live Music on the Village Green: Phlegar Hill
Hear a variety from an oft-gigging combo.
Americana rock and country soul band has a two-gig weekend.
Acoustic long-timers play a variety by the lake.
Fork in the Market, No. 30 in Pabst Blue Ribbon nationwide sales and No. 1 in what remains of Roanoke's collective liver, presents a New Jersey pop-punk band.
Details: 9 p.m. Fork in the Market, Roanoke. Free. 400-0644, marketfork.com, keepflying.band
This rowdy, randy bunch of fun-seekers celebrates "Queen of Downtown" Shy Jamison's birthday.
Details: 9 p.m. Fork in the Market. Free.
Psychedelic rock jams with high quality, from guitarist/singer Colby Elswick (The Kind Thieves) and The Dead Reckoning rhythm section members George Penn Jr. (drums) and Jake Dempsey (bass).
Sidewinders Concert Night: Walker Hayes, with opener TBA
Y'all got all "Fancy Like" with the ticket purchases. This hit country singer's show is sold out.
Asheville, North Carolina-based singer/guitarist leads a power trio.
The Rarely Available Band
With a second-in-the-season appearance at Village Grill, this act seems somewhat more available.
Rock, pop, alternative and more.