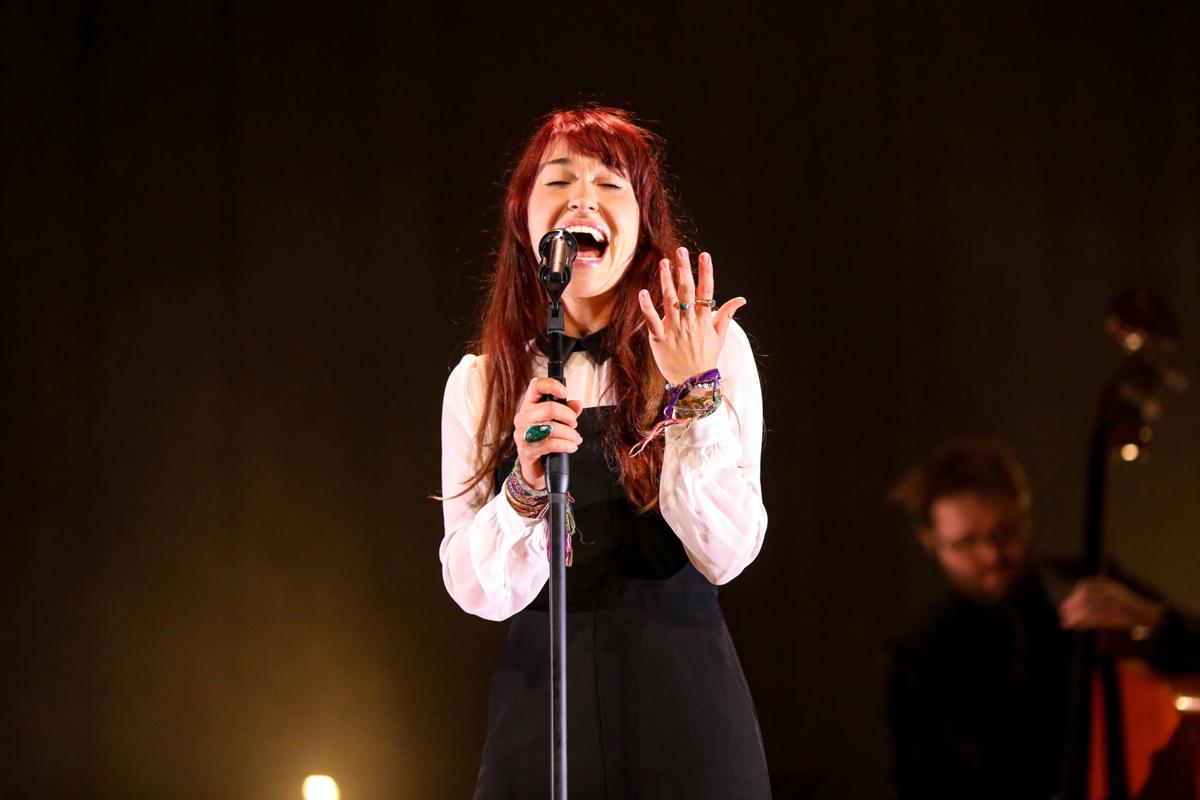 Party in Elmwood: Blackwater Rhythm & Blues Band
Top 40, blues, funk and country from a coastal North Carolina group.
Rooster Walk Reunion Music & Arts Festival
With The Infamous Stringdusters, Robert Randolph Band, Melvin Seals & JGB, Big Something, Tauk, Larry Keel Experience and more
The COVID-19 pandemic has wreaked havoc with Rooster Walk's schedule, but this event holds the promise of cooler temperatues than the usual Memorial Day weekend event, not to mention some fantastic live music.
With Tony Deyo, Rob Cantrell, Chris Alan, Winston Hodges, Genivive Clinton, Melissa Douty, Rob Ruthenberg, Jefferson Rose, Johnny Camacho
Three days of laughs from stand-up comics and improvisation groups. You've probably seen Deyo and Cantrell on your televisions.
Brent Cobb with Adam Hood
Americana/country/soul performer Cobb returns to Southwest Virginia, having played FloydFest in July.
Harmonica man Mark Wenner still leads this Washington-area blues powerhouse.
Stout and his musical mates bring energy and high quality musicianship.
Get funky with the horn blasts at Parkway.
Daleville Summer Concert Series: The Worx
One of the valley's premiere party bands rocks out in Botetourt.
Not to be confused with #floridaman. Check out "Forgive Me (Hide and Seek)" at youtu.be/ZxHYL44WA1A.
Barbara Martin with Sean Stroud
Jazz and blues guitarist and singer Martin is a longtime friend of the Coffeehouse.
Friday Night Concert Series: Appalachian Space Train
This Southwest Virginia act classifies itself as "rockadelic funkabilly."
This duo-led act, from Nashville-via-Alabama, brings genetically enhanced harmonies.
Lauren Daigle with The War & Treaty
Crossover Christian hitmaker Daigle, a sweet singer, returns to Roanoke in a show that the pandemic had postponed. The War & Treaty's presence amps up this bill.
Mesko's Electric Revue and Corey Hunley & Matt Powell
Brian and Melissa Mesko always bring soulful quality. Hunley and Powell mine the Americana side.
Details: 2 p.m. (Meskos, Can Garden Stage), 7 p.m. (Hunley & Powell, inside). Starr Hill Pilot Brewery & Side Stage, Roanoke. Free. 685-2012, starrhill.com/roanoke
Singer and harmonica man Roscoe McFadden and his band bring blues, jazz, ballads and more.
With Dirtyfoot, Bionic Donkey, Downside Dead, Survived By No One, The Lowdown Dirty
Wear your best "Scream" mask and headbang at the Pot.
Original rock and a plethora of covers from Will Henson and his band.
Fall Music Fest 2021: The Ascension Project, The Fire, Blue Mule and more
Two of soul, jazz and R&B singer Terry Brown's bands, and the bluegrassy Blue Mule, will bring the variety to this soiree. Show organizer Brown promises surprises, and when he's involved, those are nice.
Check out this Arkansas-based rock quintet's video of "Smoke About It," from the FloydFest Bus Stop Series, at youtu.be/4rrhHgi0Cf4.