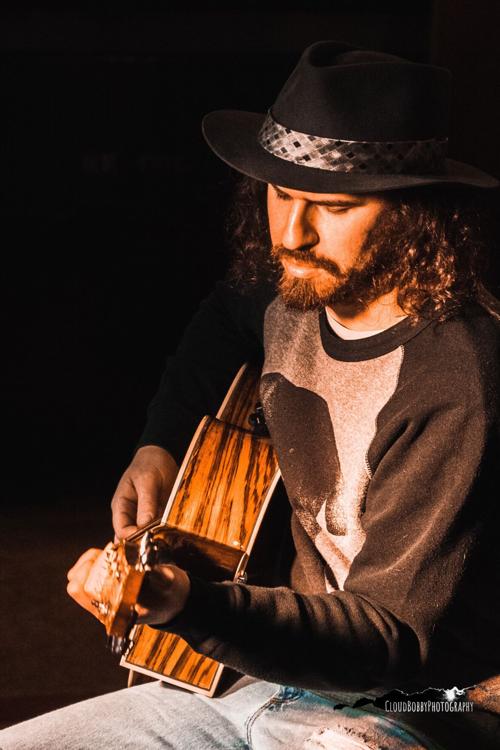 Marshall Hicks has a wide-ranging music career. The ace sound technician was best known years back for his work with such bands as Nancy & Two Meteors, Missionaries, The Makeout and The Wading Girl. These days, Hicks is often seen and heard on drums with Virginia Electric.
But he has always written and recorded his own music. He released his latest solo project, "The Red Room," in February. That disc, finds the rock drummer working a piano-pop palette. Hear it at https://marshallhicks.bandcamp.com.
Wednesday night, he brings a solo show to The Spot on Kirk, for a live-streaming event.