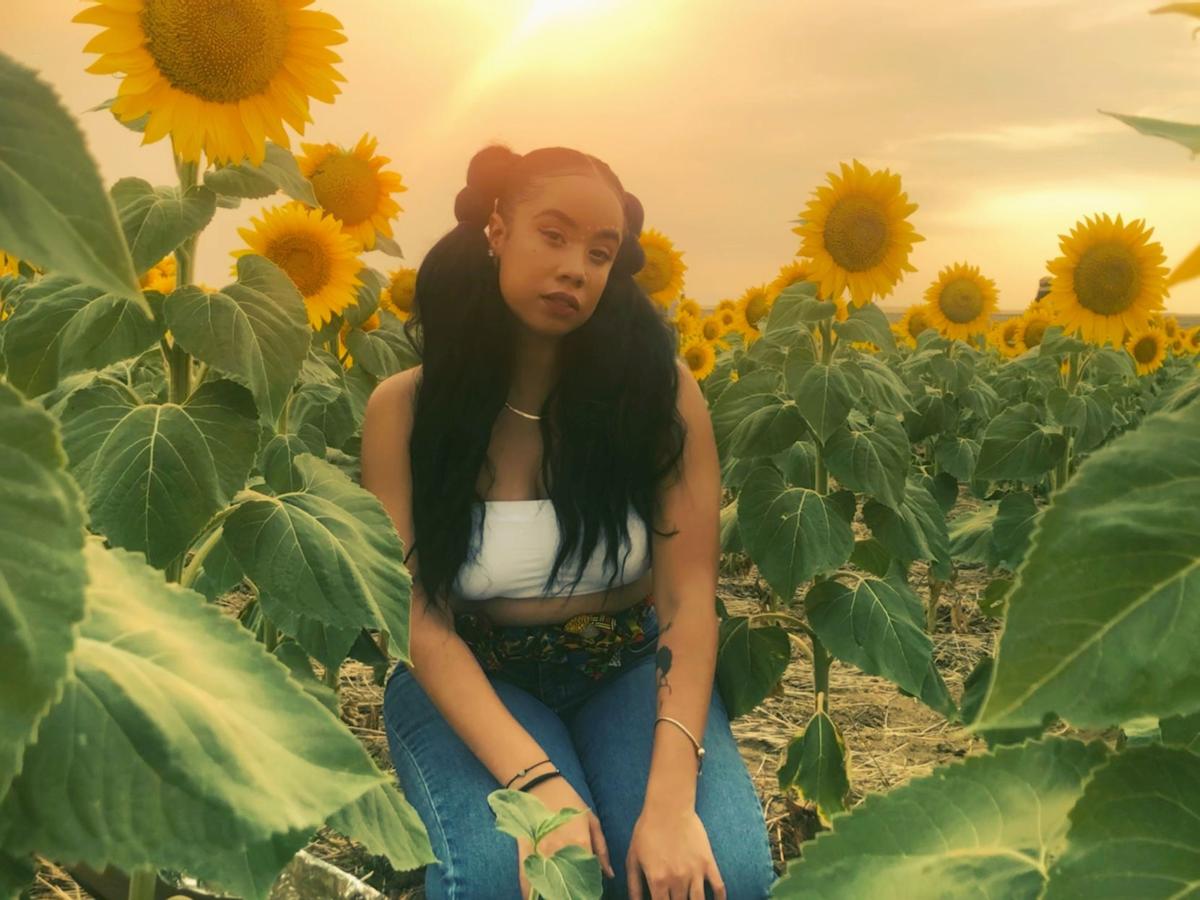 Losing a job sucks. Having friends and family helping you to the next step does not.
Roanoke native Britney Crutchfield experienced both things six years ago, and wound up in Denver. Since then, it's fair to say she has blossomed.
Crutchfield, a Northside High School graduate who only did the occasional karaoke in her Roanoke days, became a fixture on the Denver music scene, singing backing vocals and the occasional feature for multiple Mile High City soul, R&B and hip-hop acts.
Last month, she released her debut solo single, "Blossom," with plans for an EP in early 2021.
"I'm a flower / I've got the power / I look so good / I'm about to blossom," she sings in the chorus of a neo-soul song that she hopes will empower Black women, in particular.
It's a chorus that could describe her journey from Roanoke to Denver. Crutchfield, who uses the stage name Britney Jane, said that after she lost her job, her two best friends encouraged her to join them in Denver.
"I'm like, I've never been out of Virginia," she said, laughing. "At that point I had nothing to lose. I literally had $187 left, and I had a friend whose parents gave me some gas money. I packed my Jeep, and I drove out here all by myself. The longest drive."
Along the way, family members helped her get a motel room in St. Louis and refill the gas tank in Kansas.
Three years later, she found herself at the end of a toxic relationship. She moved out on her own, and at a 2017 poetry event, she met Lee Clark Allen, an indie soul and R&B singer who was looking for a backing vocalist.
"I've always loved music and I've always known that I wanted to pursue music, but the confidence wasn't there and I wasn't really sure if I could actually do it," Crutchfield, 32, said.
But she went for it, and doors began to open. Since then, she has worked with performers including singer Kayla Marque and rappers Kid Astronaut and Donny Blot.
"The idea was always there to do my own project," she said. "It's just that when you're giving your all to other projects, it's just hard to give your all to your own. So I kind of went through that whole battle."
The COVID-19 pandemic, which hampered Denver's live music scene, provided a window. She took her lyrics and basic song ideas to a studio, where she and producer Glenn Sawyer shaped an EP, "In My Feelings."
She'll put out two videos, including a live performance, for "Blossom" next month. Then it's a follow-up single, "What If," before the EP drops.
Crutchfield chose her friend, Blot, to rap and sing a verse and chorus on the song, to include important affirmations.
"I'll speak as a Black woman: I feel like there is a lack of love for Black women," she said. "To have him on the track just brought everything together, because I just wanted that part where a man is pouring love into the Black woman. I think that's really important, because we need that right now. The world is crazy, and a lot of things are going on."
Stay up-to-date on what's happening
Receive the latest in local entertainment news in your inbox weekly!