Two Roanoke nonprofit music venues were starting to peak in early 2020.
Growing crowds full of folks who trusted the lineups' quality at 5 Points Music Sanctuary and The Spot on Kirk had the rooms' organizers feeling good about their prospects for the year. March portended artistic and audience bonanzas at both places.
Everyone knows what happened next.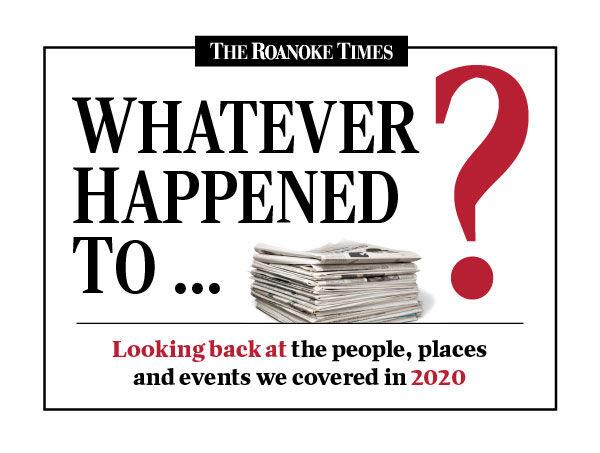 But both venues are going, and the people who run them remain hopeful that they'll open their doors once a post-COVID society returns to a revised normal.
"Really, I'm winging it," said Tyler Godsey of 5 Points Music Sanctuary. "I've been doing that since I opened the building, so I'm comfortable. If anybody had any clue how tough it was the first two, three years, they would think this year would be a cakewalk for me."
Some cakewalk: 5 Points, a 250-capacity former church on Maple Avenue Southwest, canceled March shows from EOTO and Ghost-Note, both expected to sell out. Though it had to shut down, its governing foundation was able to provide work to crew members with a series of shows outside its building and in Wasena Park.
The Spot on Kirk, which can fit about 120 inside its Kirk Avenue Southwest location, has relied on income from livestreaming shows to help it stay afloat.
"Last we checked we had about 70,000 livestream views," said Bruce Bryan, lead organizer for The Spot. "Think about how many shows we'd have to do here to put 70,000 people in this room."
Neither venture would have carried either venue through. Both relied on a mixture of COVID relief funds and donations, they said.
Godsey launched a "Giving Tuesday" fundraiser on social media and the venue's own website. More than 150 people donated almost $8,000 in early December.
He said he was grateful for them, and for the Roanoke government officials, who not only were easy to work with on relief funds, but also reliable partners on the socially distanced outdoor concerts.
"People give the city a lot of crap … But they should be commended," he said. "If you support 5 Points Music and you love what we do, then you should know I wouldn't be where I'm at today without the city's support this year.
"The same goes for our donors and funders, and the same goes for our guests and audience, and the same goes for our staff and volunteers. Nothing happens without everybody. But you take one of them out, and who's to say we're in the same spot."
The venue's managing foundation received about $15,000 in CARES Act grand funding. It took out an Economic Injury Disaster Loan, for an undisclosed sum. The funding supported six months of music therapy, COVID-related expenses from March to July and underwriting for several of the outdoor concerts, which Godsey noted featured regional talent.
Godsey doubled his paid staff, to four part-time employees, and dozens of volunteers helped out at the Wasena shows, he said. Building on an idea that Harvester Performance Center general manager Gary Jackson tried outside the Rocky Mount venue, 5 Points built a system that Godsey said could translate to other outdoor venues, for other promoters.
His crews put in a lot of work to make those shows go over, while Godsey expanded the foundation's music therapy programs to other locations in Southwest Virginia.
It all came from a concept he picked up from grandfather Roy Godsey: Don't always try to swing for the fences.
"When things just keep sucking and you can't seem to find any groove, it's because you're swinging too hard … and what you need to do is just get a base hit," he said. "You might not score a run. You might strike out next time. But you establish a sense of momentum in a world that's really lacking."
Godsey was in the middle of building a spotlight array in the old church when we spoke. He said that it's important to him to keep that momentum, which he said his children inspire.
Both were born deaf, but received cochlear implants early in life. His 11-year-old son, though, is growing progressively blind, and Godsey is working to make all his shows, outdoors and indoors, into experiences that are accessible for everyone, meeting them where they are.
The boy had difficulty seeing at one of the Wasena shows, and after that, Godsey worked to streamline the entrance and improve the lighting by the end of the season, when The Dead Reckoning performed.
"I asked him how he felt," after that show, Godsey said. "He looked at me, my 11-year-old son, and I've never felt more proud of what I've done than when he said, 'Dad, you've done a really good job.' It absolutely dropped me."
Streaming connections at The Spot
As February began its roll into March, Bryan and the venue's manager, Jamie Booker Cheatwood, thought they were headed for The Spot's biggest month since its winter 2016 opening. Will Overman, That 1 Guy and Amy Speace were among the road acts set to roll in, while local group shows were to include Voles' CD release show, and Mill Mountain Zoo was presenting the Fierce Films Festival.
They looked to quickly pivot, as they knew their small room would not work for any sort of meaningful crowd with a highly communicable, potential killer bug hanging around.
Cheatwood got the livestream shows rolling.
"Jamie is the reason we're still open," Bryan said. "Much like Tyler at 5 Points, it really takes a person that sees this as their mission."
And as with 5 Points, city help was huge, he said. The Spot received a Roanoke Arts & Culture grant for $5,000, and a Paycheck Protection Program loan for $4,700, according to Cheatwood.
"The city has been really good about making arts and culture a part of our life, and a priority," he said. "City council has helped. The stimulus, the PPP has helped. People helped. One thing we haven't had to do is make that gigantic public appeal."
Even without such a pitch, music lovers pitched in, helping the venue meet its annual Drive for 55 goal — 55 people donating at least $100.
One of them was Jay Finch. In a message posted on The Spot's Facebook page, Finch wrote: "I was lucky enough to discover the Spot on Kirk a couple of summers ago. Turned out a traveling psychedelic band with a projectionist from Baltimore was playing. I made the show and it was awesome. I've since seen many great and eclectic artists come through. I used to think I had to go to Asheville or Raleigh to see really interesting bands, but now I can stay close to home and get a similar experience."
Cheatwood and Bryan said that donors seem to pop up whenever they reach a point where they wonder if they're going to make it through another month. And several of the acts who have played online shows have forgone their financial split with the venue. (For benefit events, such as a recent show to help establish The Tudor House, The Spot lets the charity keep all the money raised, Cheatwood said. The Tudor House benefit raised $6,000, she said.)
Will Farmer, of Appalachian Soul, worked gratis in a recent streaming performance, and some of his remote work colleagues from around the country joined in to celebrate and donate. Cheatwood said she has seen this happen with other shows, too, in a virtual scene that includes local audiences.
"In the comments, it's like old friends meeting up," she said. "They probably haven't seen each other in months, and they feel like they're in the same room, finally."
She and Bryan are hoping that good will can help push the organization forward till the gatherings can happen in real life again.
"We've weathered this for what, nine months now? We've had a lot of support over the holiday season that's gonna get us through a good portion of the next year," Cheatwood said. "So it might come down to some last-minute fundraisers before we're actually physically able to open again for the public. But I feel that if we've come that far, for that long, people aren't gonna let us fall."