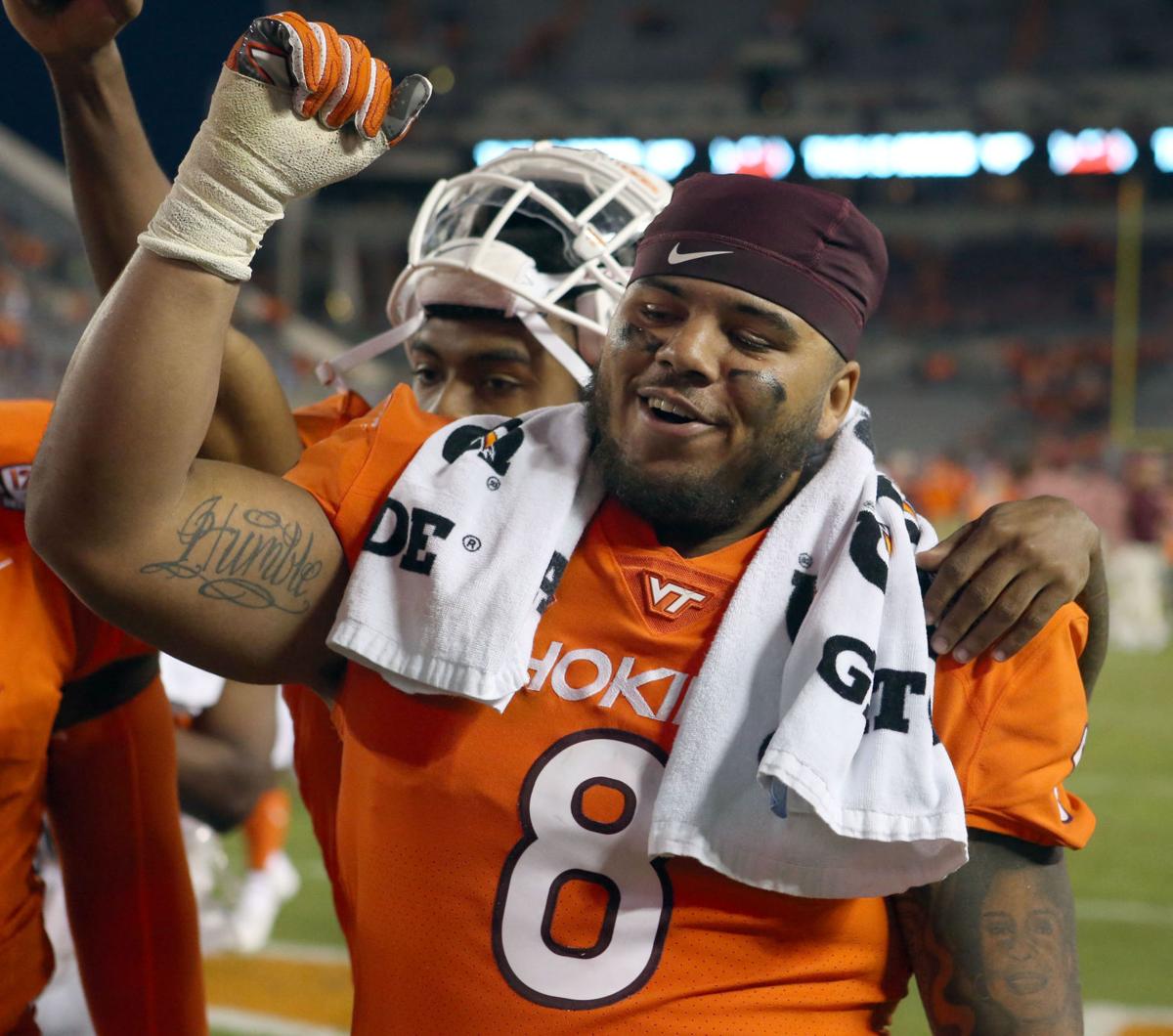 BLACKSBURG - Virginia Tech announced its team captains for the 2018 season on Wednesday.
The group featuring defensive tackle Ricky Walker, offensive lineman Kyle Chung, safety Reggie Floyd and quarterback Josh Jackson was voted on by the team's leadership council. The leadership council is a group of more than 20 players that facilitate communication between coaches and players.
"Any time you're named a captain it's an honor, especially when it's voted upon by your peers," Virginia Tech coach Justin Fuente said, in a release. "We have a number of leaders on our team, but these four student-athletes definitely are representative of the type of players we have in our program who work hard and hold their teammates accountable."
Walker and Chung go back to the Frank Beamer era. Chung gained eligibility for a sixth year during the offseason. Walker already went into the season as Bud Foster's designated lunch pail keeper.
"It's an honor to be the pail keeper," Walker said. "Coach Foster gave me that role last fall, last fall camp. You know, it just shows you how we go about business and how we do things at Virginia Tech, blue collar-like, hard-working, and I'm just very honored to be able to hold that pail."
Jackson is one of only seven sophomores at the FBS level to earn team captain honors. The quarterback started all 13 games for the Hokies last season throwing for 2,991 yards and 20 touchdowns. The quarterback was asked about being a leader for the offense back at ACC Media Days.
"Would definitely be just being a guy that other people can look up to and follow, I guess you could say, especially since we have a young team, just being somebody that some of those younger guys can look up to," Jackson said. "And how I work and how I act around the facilities and outside of the facilities is something that they should try to follow and, I guess, mimic in a sense."
Floyd is the most experienced returner on the team's secondary with 25 games under his belt (12 starts). The junior had 73 tackles (44 solo) with three interceptions and four pass breakups last season.
Mike Niziolek is the Virginia Tech football beat writer for The Roanoke Times. Follow him on Facebook.