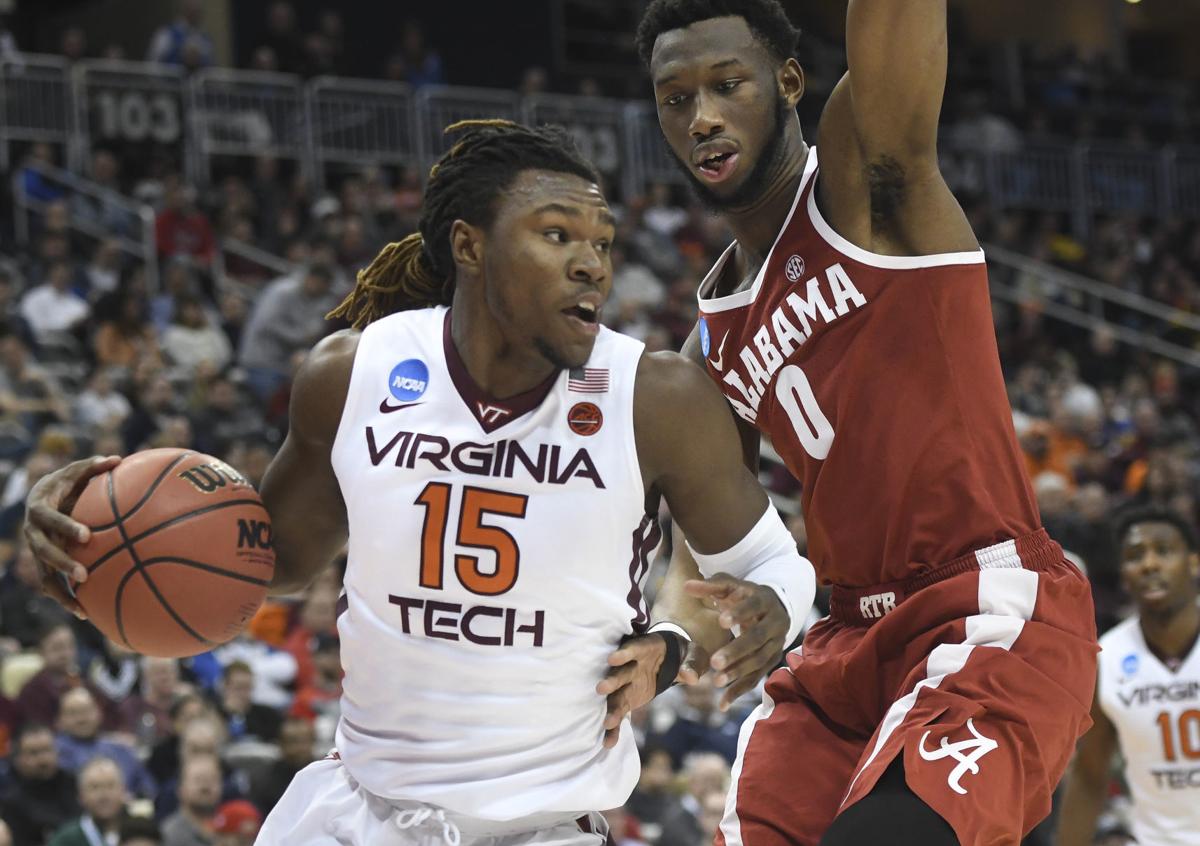 Former Virginia Tech basketball player Chris Clarke has committed to 2019 NCAA Tournament runner-up Texas Tech, ESPN and CBS reported Wednesday night.
Clarke will join the Red Raiders as a graduate transfer, so he will be able to play in the 2019-20 season.
The guard/forward entered the transfer portal on April 5, two days after Buzz Williams left the Hokies for Texas A&M.
Clarke was indefinitely suspended from the Hokies for an undisclosed reason on Oct. 31. He remained at Virginia Tech as a student.
Clarke was served a summons in March charging him with one misdemeanor count of marijuana possession. He is due to appear in Montgomery County General District Court in July.
He averaged 8.2 points and 6.3 rebounds in the 2017-18 season, when he had 98 assists and 31 steals.
Blevins qualifies for Scott Robertson event
George Wythe High School junior Channing Blevins claimed one of the two open spots remaining for the Scott Robertson Memorial junior golf tournament in Wednesday's qualifier at Roanoke Country Club.
Blevins tied Charlie Barr of Salisbury, North Carolina, for medalist honors with a 75.
Two shots back and just outside the cut line was George Wythe's Daniel Goode. Brett Pennington of Troutville shot 78 and Avery Alexander of Christiansburg shot 80.
The three-day Robertson tournament begins Friday.
STANFORD, Calif. — Virginia finished seventh at the NCAA men's tournament's Stanford Regional with a three-day total of 7-over 847.
The top five squads in the 13-team field advanced to the national championships, along with the top individual not on one of those five squads. UVa finished five shots behind fifth-place LSU.
UVa's Ashton Poole finished 15th at even-par 210.
NICHOLASVILLE, Ky. — Washington and Lee finished tied for 19th after the second round of the NCAA Division III men's national championships with a 46-over 622.
Only the top 18 squads in the 42-team field made the cut for the final two rounds. W&L finished two shots behind the two teams who tied for 17th place.
Guilford is in second and Hampden-Sydney is 13th.
Defending NCAA champ Brian Peccie of W&L was one of 10 men who made the cut for the final two rounds as an individual. He is tied for 20th at 4-over 148.