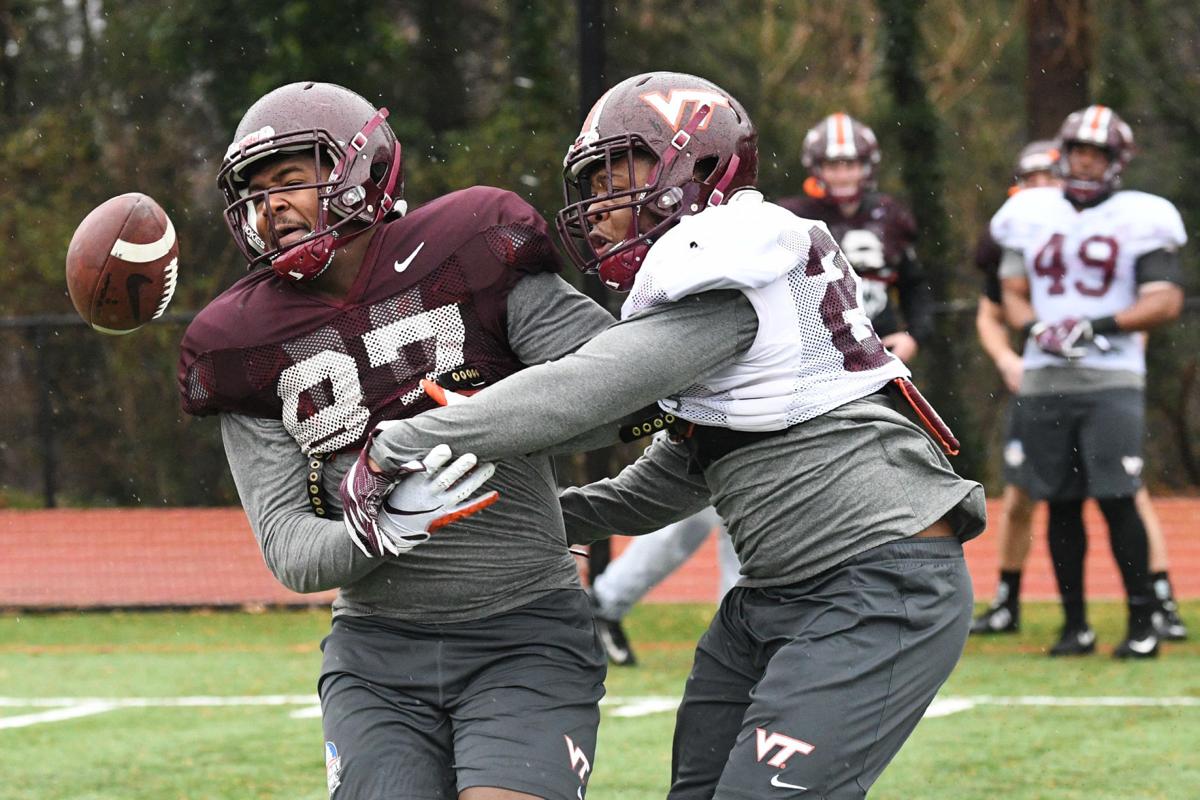 WASHINGTON D.C. — One of Virginia Tech's main areas of concern with Cincinnati's offense for the Military Bowl is running back Michael Warren.
The sophomore has 1,163 yards this season (5.2 yards per carry) with 17 touchdowns. He's averaging 105.7 yards per game, a number that puts him among the top 20 running backs in the country.
Warren is the program's first 1,000-rusher since 2012 and he's already tied the program for rushing touchdowns in a single-season. The 5-foot-11, 218-pounder also has 24 catches for 222 yards with a touchdown.
"He's got good quickness, good speed, bigger back," Virginia Tech defensive coordinator Bud Foster said, this week. "Runs behind his pads with a lot of power. He catches the ball out of the backfield. Complete back. He'll rush for 1,200 yards. I think he's an extremely talented and one of the better backs we've seen."
Foster said Warren compares favorable to the talented backs the Hokies have faced this year, a list that includes Boston College's A.J. Dillion, Pittsburgh's tandem of backs Qadree Ollison and Darrin Hall as well as Notre Dame's Dexter Williams.
"He's along those lines," Foster said. "...I think he's a real dynamic, special guy."
Warren's backups have performed as well giving the team the No. 16 ranked rushing offense (238.1 yards per game) in the country.
Freshman Tavion Thomas has 86 carries for 490 yards (5.7 yards per carry) with six touchdowns while fellow freshman Charles McClelland has 62 carries for 483 yards (7.8 yards per carry) with four touchdowns.
It's a significant improvement from the team's performance on the ground last year when Cincinnati ranked No. 100 in the country in total rushing (135.3 yards per game).
Virginia Tech's run defense has gone the opposite way dropping from the No. 15 ranked rush defense in 2017 (119.5 yards allowed per game) to No. 105 (206.5 yards allowed per game).
The season didn't start out that way with the Hokies holding their first four opponents to 2.6 yards per carry. They have given 6.3 yards per carry since, and 2,478 rushing yards on the season.
It's the worst statistical rushing defense of Foster's tenure going back to his first year as defensive coordinator in 1995. This is only the third time Virginia Tech has given up more than 2,000 yards on the ground (2015, 2010) during his career.
Foster isn't eager to see Cincinnati push that record number up any further.
Mike Niziolek is the Virginia Tech football beat writer for The Roanoke Times. Follow him on Facebook and Twitter.